When trying to decide what is the best vertical climber machine to get, you first have to know what to look for in a good vertical climber machine.
This is important because if you are someone that prefers to exercise at home rather than a gym, you expect the machine you use to help get you in shape is going to live up to expectations.
So in this article, I hope to give you enough detailed information to help make your decision process a little bit easier.
So here are a few things to look for when deciding to purchase your vertical climber machine.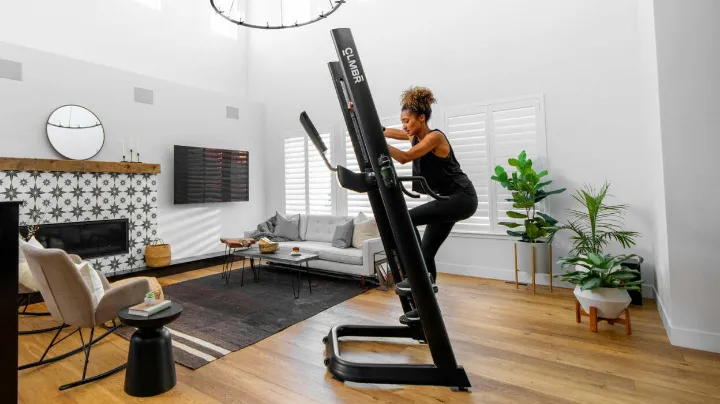 Durable Steel Frame
Exercise machines tend to go through a lot due to the excessive use put on them, so making sure a machine can handle that stress is important, especially when it comes to any vertical climber machine since they are made to replicate rock climbing movements.
You want to know that when you step onto that machine and are ready to exercise, there are no worries about the machine breaking down. You also hope that the machine will last for years to come.
So when looking for a vertical climber machine, make sure the frame supporting the machine is durable and not made of some weak plastic that is sure not last very long.
Won't wake up the Neighbors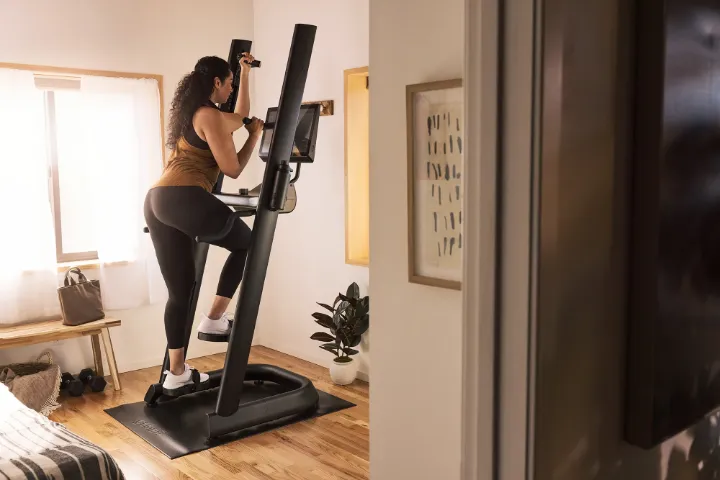 If you are like me, then working out in the morning is the best Time to get the blood flowing. Nothing better than starting your day off with a great workout that will last throughout the day.
Unfortunately, if you are someone that lives with other people in the house, then you have to worry about the noise that will be made when exercising.
If you have ever owned a treadmill or row machine, then you know the type of noise that can be made while on them. So it is important to find a machine where you don't have to worry about waking up the kids or roommates while you get your workout on.
Like putting pieces of a puzzle together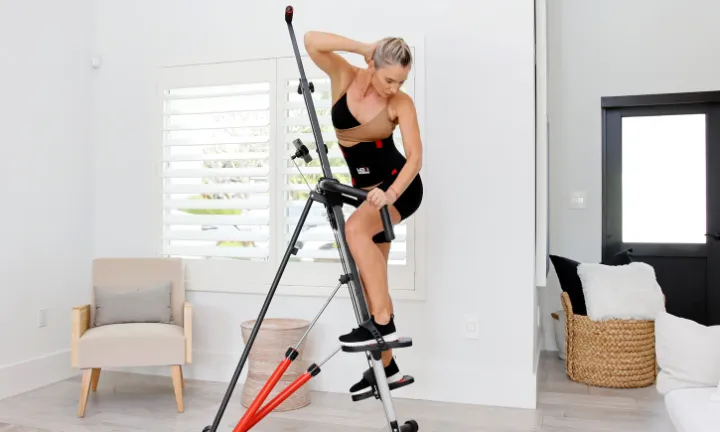 There is nothing worse than getting a package and having to figure out how to put it together. All the pieces? Look the same, and the instructions that come with them seem like they are written in another language.
So it helps if the equipment comes already pre-assembled. Where the only thing you have to worry about is finding a good spot to put your machine and how much sweat you will have to wipe off your forehead after an amazing workout.
So when choosing a vertical climber machine, look to see how much assembly is required when receiving your equipment.
Track Your Workouts
Let's be honest; what's the point of any exercise machine if it can't track your workouts? I mean, this is why we do all this, right? To track how much work we are putting in to help better our health. So it is important for any machine you choose to be able to accurately track your progress with each workout.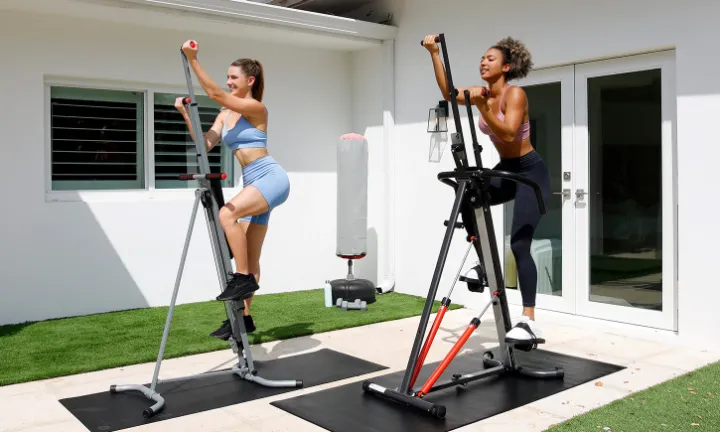 Usually, the most important things to track are Time, amounts of steps taken, and how many Calories burned during your workout. These are usually the basics of what should be tracked in any machine as you go through your workouts.
Safe to Use
If the name wasn't obvious enough, you should expect to be in a vertical position as you exercise. So for some people, this can be a really vulnerable position to be in.
Making sure you feel secure will help you focus primarily on your workout and not on falling on your back, causing all sorts of problems.
The most important parts that will be key in making sure you feel safe as you work out is the handles and where your feet are positioned.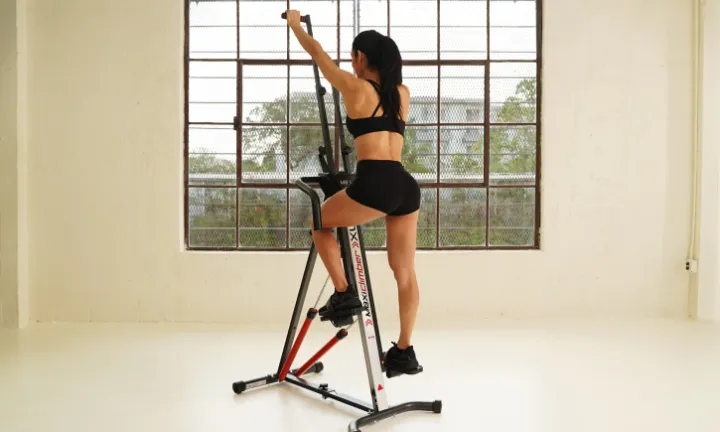 You want to make sure those two are very secure and easy to grip as you go through your exercise.
Especially if you are someone that tends to sweat a lot, the grip should be comfortable and able to withstand any slippery feel as you sweat.
Easy on the Pockets
It amazes me how expensive trying to be healthy can be. But we also know how financially devastating it can be to be unhealthy, especially with so many people struggling with medical bills these days.
So it helps when trying to find ways to better your health; you are able to find equipment that you can afford. When it comes to exercise equipment, depending on what type you get, it can easily run you in the thousands of dollars.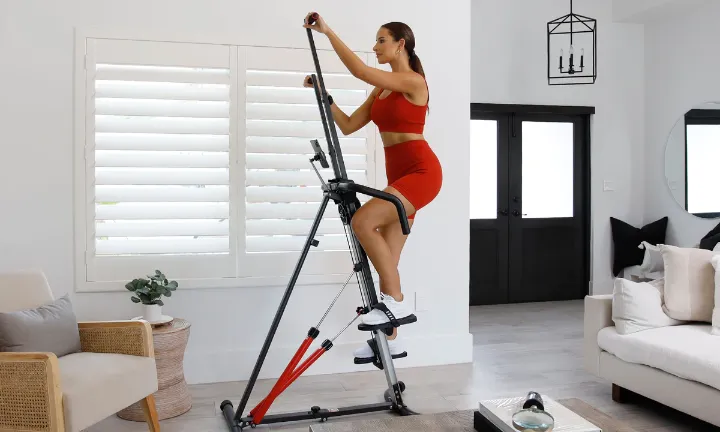 So when looking for a vertical climber machine, you want to find one that will not only help you reach your goals but will be something that you can easily afford.
So I know you have been waiting this whole Time to find out what is the best vertical climber machine. I hope from reading this article, and you have a pretty good idea of what to look for when making a choice.
On that note, the best vertical climber machine on the market is the Maxi Climber Vertical Climber.
Why Maxi Climber is the best vertical climber machine
My reasoning for why Maxi Climber is the best vertical climber machine out there is for all the reasons mentioned above. The maxi climber has everything that is needed for an exercise machine that will help you reach your fitness goals.
Not only does the Maxi Climber track your workouts, but it knows when you start and stop as well. The maxi climber is also durable, quiet, safe to use, and very affordable compared to other machines.
What also makes the maxi climber great is that it already comes 90% pre-assembled, so you don't have to worry about wasting time setting it up.
If you would like to learn more about why the maxi climber is the best vertical machine out there, I wrote a review that explains in detail why the maxi climber is such a great fitness machine.
Well, I hope you enjoyed reading this article on what is the best vertical climber machine. Please leave any comments below if you have any questions or would like to share your experiences with any vertical climber machines you may have tried out.