When it comes to health and fitness, one of the hardest things to do for a lot of people is to lose weight. Many will tell you they've tried everything, but for some reason, the results never show in their favour.
But what if I told you that losing weight isn't all that hard, it's just that you don't have the right tools. Having the best weight loss tools is a huge factor in today's battle against obesity and other issues involving weight.
You see, weight loss comes down to simple math. If you burn more calories than you consume, you will lose weight. The hard part comes down to things like knowledge, discipline, and motivation.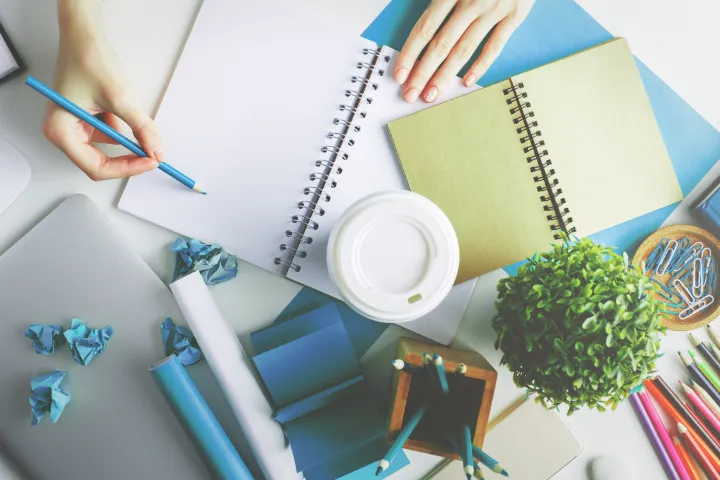 Which is what many people struggle with when it comes to living a healthier lifestyle.
In order to find success when it comes to losing weight, having the right tools is crucial. Keep in mind the tools needed aren't always physical. They can also be psychological, which is a very underrated aspect of the health industry today.
This is why below I will be providing you with the best weight loss management tools to help you overcome your struggles with weight loss. Because sometimes all it takes is having the right system to help keep you on track to being successful.
Diet or Exercise Journal
With everything being so technology-driven, sometimes it can seem that there's no need for pen and paper anymore. But for those that appreciate and still feel the need to put their thoughts and activities on paper, then a journal is just what you need.
Having things written down on paper is a great way to keep track of what you're doing in terms of diet and exercise. Something about writing things on paper makes them seem more real.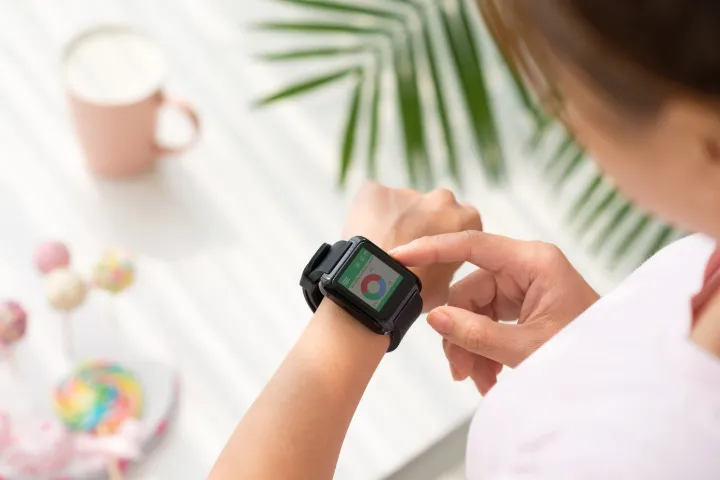 Whether you're writing down your exercise routine or what you ate during the day, it's important to have a record of it. This will help keep you accountable for the choices you are making when it comes to your health.
If having a journal is what you're looking for, Facebook is a great option for recording both your diet and exercise. It's small, compact, and very easy to use. Keep in mind that a journal is only as effective as the person writing it.
So it's important, to be honest when recording.
All Things Technology
It's almost impossible to walk outside and not see someone with some type of fitness tracker on their wrist. Technology has become such a major component in today's society we even use it to help track our daily habits.
Habits like sleep, water intake, exercise, and diet. For example, I myself have a Fitbit, and one of my favourite features is the sleep monitor. I'm someone that takes my sleep very seriously, and having this feature is one of the coolest things about it.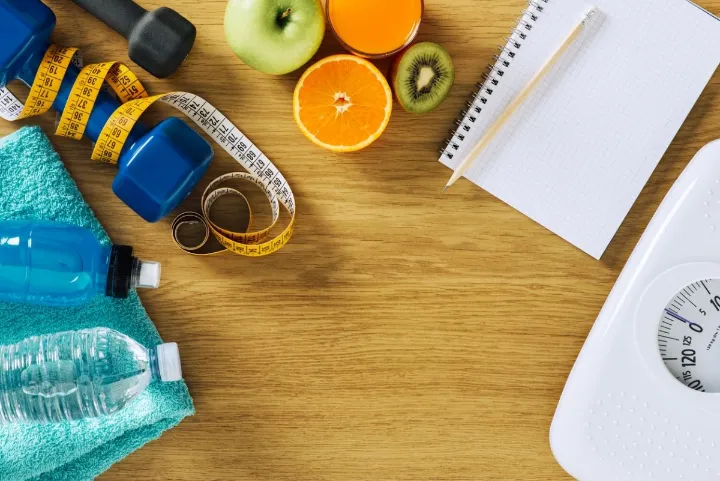 I usually shoot for a target of about 7 hours of sleep a night. It lets me know how much REM, deep, light, and restless sleep I am getting each night.
The best part about this is you can do all of this from the palm of your hand. With so many apps out there, you can easily find one to help you keep track of your fitness and diet routine.
The best way to utilize your fitness tracker is by setting goals for things like sleep, diet and exercise. This will help you to develop better habits when it comes to your health and make you more accountable.
Personal Coach/Trainer
For those that struggle with motivation and commitment. Having some type of personal coach or trainer could be a big help in your fight for healthy living. Knowing that there's someone holding you accountable for the way you live can be a game changer.
One thing that many people struggle with is knowing what to eat and what kind of exercise they should be doing to get healthy. So it helps to have someone holding your hand to make sure you are doing the things necessary to get the best results.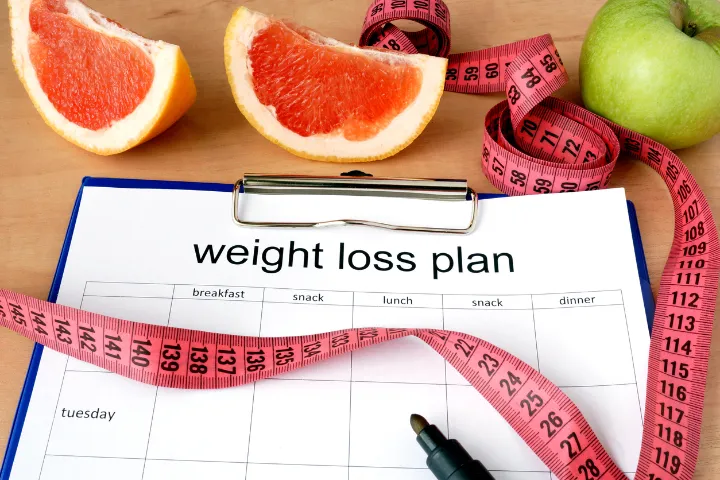 Keep this in mind. However, this type of help comes at a cost. So it's important to figure out if this type of help can be something that works for your budget. If not, there are other ways to get the help you need in terms of personal assistance.
The internet makes finding personal trainers or coaches much more affordable. Although you don't get the one-on-one attention you would from an actual trainer or coach in your area, you still can have your diet and exercise routine customized just for you.
Health and Fitness Articles
Maybe one of the biggest reasons people struggle with weight is due to lack of knowledge. Not knowing what is and what isn't good for them to help prevent them from becoming overweight. And what fitness routines should be done to help solve the issue of being overweight.
This is why having a go-to source to find helpful tips and strategies to help you lose weight is crucial to your success. With so many different types of sites out there claiming this diet is good for you or this pill works. It can be difficult to know what is helping you and what is actually hurting you.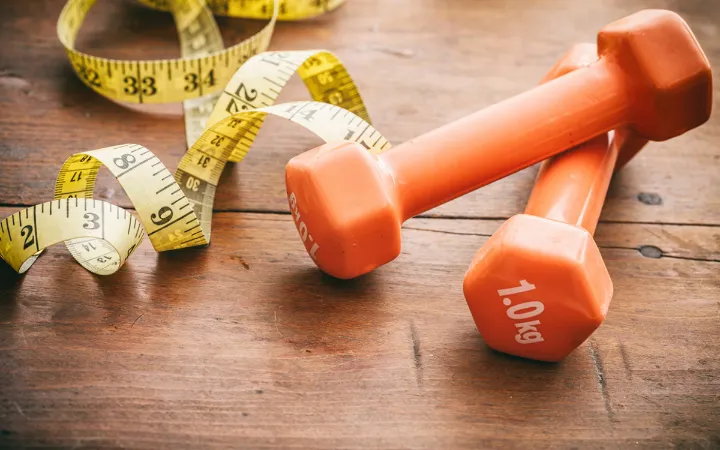 So having reliable articles as a tool is a great way to always stay informed when it comes to the health and fitness industry. This will ensure that you stay up to date on the latest trends.
Weight Loss Challenges
Participating in challenges can be a great way to motivate yourself to lose weight and get in shape. Whether you're interested in being part of a team challenge or a personal one, this can be a great tool to help you stay committed.
With so many programs out there, like HealthyWage and Diet Bet, you can participate in challenges with the chance to win prizes like money. According to research, money as an incentive is a great way to improve the success rate for someone looking to lose weight.
Participating in challenges can also be a great way to get friends and family involved in creating a healthier lifestyle. If you're struggling with coming up with ideas for different types of challenges, then take a look at my article on the best weight loss challenge ideas.
Juicer/Blender
When it comes to veggies, I'll admit that I do a poor job of eating them. I don't know what it is, but when it comes to preparing them, I am my laziest. The crazy thing is everyone is always telling me that it is so easy to prepare. I don't believe it, but that's just me.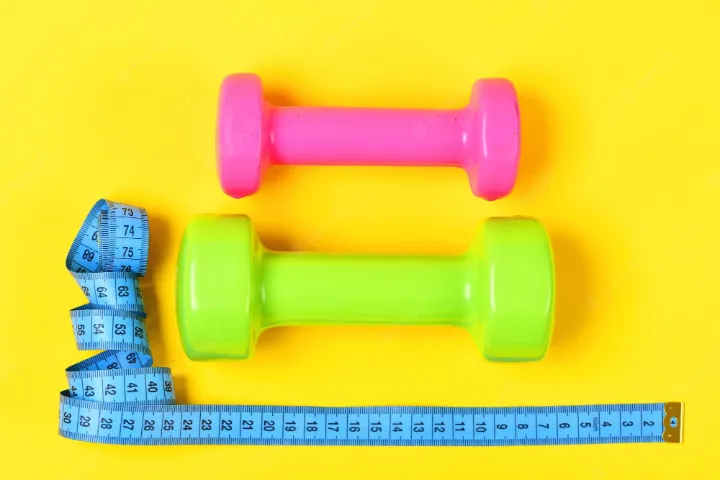 So if you're like me and struggle with getting the necessary nutrients you need to develop a healthy body, then just get a juicer or blender. I myself have the nutri ninja, and it is perfect for what I need. This is a quick and easy way to get everything you need health-wise in a cup.
You can either make yourself a smoothie or protein shake and mix all of your favourite ingredients. Not only can it be tasty, but also quick. So if you're someone that is strapped for time, this tool is worth the investment.
Measuring Devices
The scale is an obvious tool to use when it comes to weight loss. But with technology becoming so advanced, you can now get scales that tell you so much more, like body fat percentage. But you always have to worry about accuracy when it comes to that.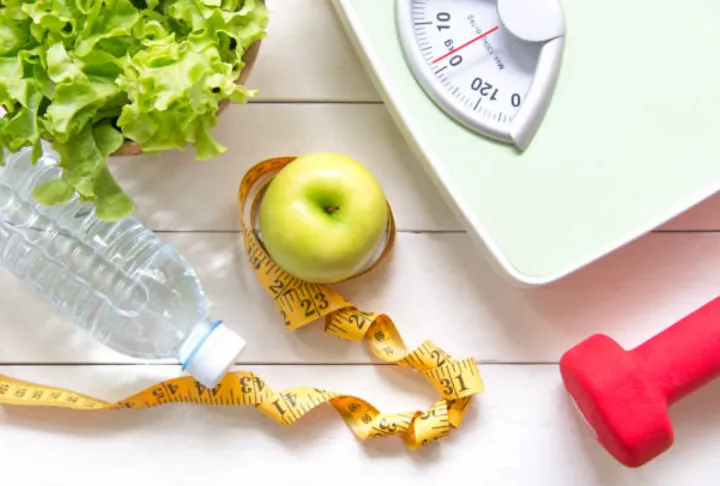 Other measuring tools you may want to use are our measuring tapes or callipers. Because even though weight loss is the goal, there are many ways to achieve this weight loss.
If you are someone that does weight training, it's important to do measurements since we all know that the scale doesn't always tell the whole story. As for callipers, these is one of the most accurate ways to measure your body fat.
Online Support Groups
We all know that losing weight is never easy, and that's why it's important to get support when needed. Family and friends are always a good and expected place to start. But with the internet, getting support from online groups has never been easier.
You have sources like social media and site forums which are great places to look for like-minded individuals who are also looking to lose weight. You will find people asking questions and others providing recipes that you could use while working towards your weight loss goals.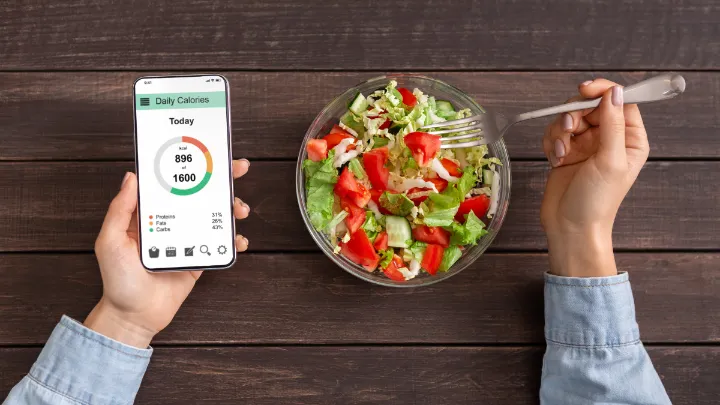 And the best part about it is it's available 24/7. No matter the time of the day, you will find someone that is looking for answers on weight loss. The only thing I would watch out for is the level of activity in this support group.
Because it's important that members take an active role in bettering their health.
Fitness Plan/Program
When it comes to getting in shape, many make the mistake of trying anything and everything they find on the internet to help get them results. The problem is, that plan you found has no idea who you are and what you're goals are.
One of the best ways to do that is with a personal trainer or nutritionist that can customize a program just for you. A trainer will provide you with a detailed workout schedule, so you know what exercises you should be performing and how often you should be performing them.

The same goes for nutritionists. They can provide you with a meal plan so you know exactly what type of foods you should be eating. Now, if cost is an issue, since both a trainer and nutritionist can be a bit expensive for some, there are other ways to get what you need.
Sites like Beachbody on Demand provide you with both a fitness and diet program specific to your goals. Giving you the best chance to succeed in your weight loss goals.
Portable Food Containers
I'm sure you've heard the phrase "Everything in moderation." So when it comes to the foods you eat, you want to make sure to watch how much food you're consuming at a time. A great way to do that is with food containers.
Not only do food containers help you control the portion amount of your food, but it's also a great way to organize it as well. This is especially helpful if you are someone that struggles with time and prefers to meal prep.
The food containers will help you manage both your time and your health efficiently. And as long as you're eating breakfast and eating everything 3 hours after that, you should be able to control any hunger cravings you may feel throughout the day.
Final Thoughts
As you can see, having the right tools is critical to your weight loss success. But more than likely, you've tried a lot of these tools but still struggled to get to where you want to be weight-wise. A good reason for that could be the lack of a system.
Having a system in place when it comes to any health and fitness goal helps make using these tools so much simpler. So please share below what you think of my list of the best weight loss tools and which one you find yourself using the most.