Even the words 'shin splints' sound painful and if you suffer from them, you will know how difficult high-impact training such as running can be. This is made a lot easier with the correct footwear and certain brands are known for making quality running shoes for shin splints.
This means you don't have to miss out on a favorite pastime or live in discomfort. Instead, you can hit the treadmill or pavement without the pain of what is one of the most common runners' injuries alongside cramps. We have created a list of the best running shoes to help you avoid experiencing such pain as they give you plenty of cushioning and stability. There is also something for every budget.
Reviews
Editor's Choice: ASICS Men's Gel-Nimbus 21 (4E) Running Shoes
ASICS Men's Gel-Nimbus 21 Running Shoes, 11, Black/Dark Grey
FlyteFoam Propel Technology - ASICS energetic foam formulation that provides supreme bounce thanks to a unique elastomer compound.
AHAR Outsole - Acronym for ASICS High Abrasion Rubber. Placed in critical areas of the outsole for exceptional durability.
Given their brand history, it is no surprise that many people consider these to be the best running shoes for shoe splints. Because they have a such supreme bounce back, they can help you avoid debilitating injuries such as cramps and shin splints and this is down to the foam inner. Not only that but the outsole is robust and made of high-abrasion rubber to ensure durability is there.
A lot of people will appreciate the reflective material that can protect a runner in low light situations and there is added stability in the heel which can protect against injuries and a 10mm drop. There is an Ortholite sock liner to add to the comfort and gel technology for greater shock absorption. All these traits combine to make them the ideal running shoes for shin splints with more protection and comfort than most brands, at a reasonable price.
PROS:
Lots of bounce back
Ortholite sockliner
Excellent shock absorption
Durable
Best Women's: Brooks Adrenaline GTS 18 Women's Running Shoes
Brooks is known for their quality and this is their best women's running shoe for shin splints. Ideal for road running they have a 12 mm differential and a flexible meshing on top that makes them breathable for the user's continual comfort. The midfoot saddle is adjustable to give it a secure feel that protects your feet from injuries such as shin splints when combined with ample cushioning to soften every impact.
The fabric lining gives it a snug feel and there is overpronation support to make you more stable as you run. There is a removable foam insole so you can insert an orthotic if you prefer and because you get a full-length crash pad you can enjoy smooth transitions.
PROS:
Breathable meshing
Lots of cushioning
Removable foam insole
Lengthy crash pad for smooth transitions
Best Value: Saucony Men's Guide ISO 2 Road Running Shoe
Saucony Men's Guide ISO 2 Running Shoe, Black | Grey, 14 M US
Successor to the guide ISO EVERUN topsole construction for enhanced energy return and continuous cushioning throughout the run updated ISOFIT design
Form-fit performance contoured footbed reflective elements on the heel helpful for runners who suffer from mild to severe pronation
With a low top from the arch shaft and enhanced energy return, they make for smooth transitions to take some of the impacts from your shins and leg muscles. Through every moment of your step, you get a good amount of cushioning and it conforms to the shape of your foot to ensure a comfortable step every time.
They are available in several color combinations to match your taste and there is plenty of stability to help you run with good form to avoid injuries. These running shoes might not be the most durable compared to some of the other brands but when you consider the affordability, they make for a good option.
PROS:
Lots of cushioning
Enhanced energy return from the topsoil construction
Good value
Comfortable fit
Best Breathable: Brooks Men's Glycerin 17 Cushioned Road Running Shoe
Often considered among the best running shoes let alone those that are great for avoiding shin splints, Brooks makes it onto our list again. This has been designed with neutral runners in mind and there is a soft feel from the DNA loft cushioning technology. There is also an Ortholite sock liner that adds to the comfort and because there is an internal bootie, they have a genuine snug feel.
Because of the meshed upper, they are breathable so your feet won't sweat and move around when you run. They take a lot of the impact away from every step which will be music to the ears of anyone who has suffered from shin splints before as they make the transition from heel to toe as smooth as possible.
PROS:
Breathable meshing
Smooth transitions
Ortholite sock liner
DNA loft cushioning technology
Best Lightweight: HOKA ONE ONE Women's Clifton 5 Running Shoe
Often heralded for its speed the Clifton 5 is one of Hoka One One's flagship running shoes and is ideal for shin splints. This is because of the plush EVA cushioning that makes it comfortable but also takes away a lot of the impact of road running. They adapt to the forefoot and absorb the shock of running on firm ground. With an engineered mesh upper they are breathable so your feet won't sweat excessively as well.
The Clifton 5 is also a lightweight running shoe so it doesn't weigh you down and has a removable footbed so you can wear an orthotic insert if you prefer. The color choices could be better as not all the designs are so friendly on the eye but in terms of giving your body added protection from injuries, these are some of the best running shoes.
PROS:
EVA cushioning
Plenty of shock absorption
Breathable meshed upper
Lightweight
Best Affordable: New Balance Men's m940v3 Running Shoe
It's easy to like New Balances' best running shoes for running splints as they look great but offer all the benefits of other brands at a reasonable price. There is a thick midsole that enhances comfort and added technology for extra shock absorption. This is from the ABZORB foam that gives you what some users call a cloud-like feel when stepping on hard ground.
They have also added technology to reduce the weight and stiffness of these shoes so they are more comfortable from the first wear. With enhanced traction from the deep flex grooves of the outsole, they are durable, and affordable compared to other well-known brands, and offer plenty of cushioning to ensure they are ideal for preventing shin splints.
PROS:
Thick midsole
ABZORB foam technology
Plenty of traction
Good value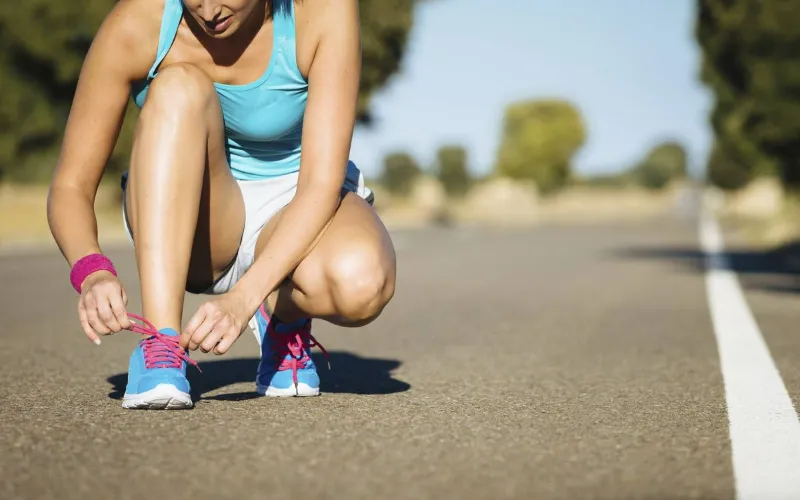 Running Shoes For Shin Splints Guide
When your leg muscles are under pressure you can end up injuring yourself, and one such way is via shin splints. This can make stepping painful but there are certain things you can do to avoid such an event. One method is by purchasing the best running shoes for shin splints. This might seem simple but some brands are just better at making well-cushioned and supportive running shoes.
Because it is important to know what a quality product should offer, we have created the following buyer's guide.
What To Look For In Running Shoes For Shin Splints
Cushioning
Because shin splints can occur when you work your leg muscles too hard, it is important to buy running shoes for shin splints with plenty of cushioning. This can come with EVA materials or some sort of foam cushioning that the brand you are looking at has created but the better brands are known for enhancing comfort with long-lasting cushioning.
Shock Absorption
The repeated motion of running on hard ground can be one of the biggest causes for shin splints so having a running shoe that can take some of the impacts away is going to be vital to your recovery or protection from further injury.
The better quality the sole of the shoe, the more shock absorption it is going to be able to offer. Some companies give you full protection of the length of the sole whilst others add it to more specific areas such as the heel.
Support
Because shin splints can occur because of a lack of support for your ankles you need to select a pair that has a sturdy construction and is known for giving the foot and ankle lots of support. This can be enhanced by something as simple as a reliable lace-up feature or a bootie construction inside the shoe.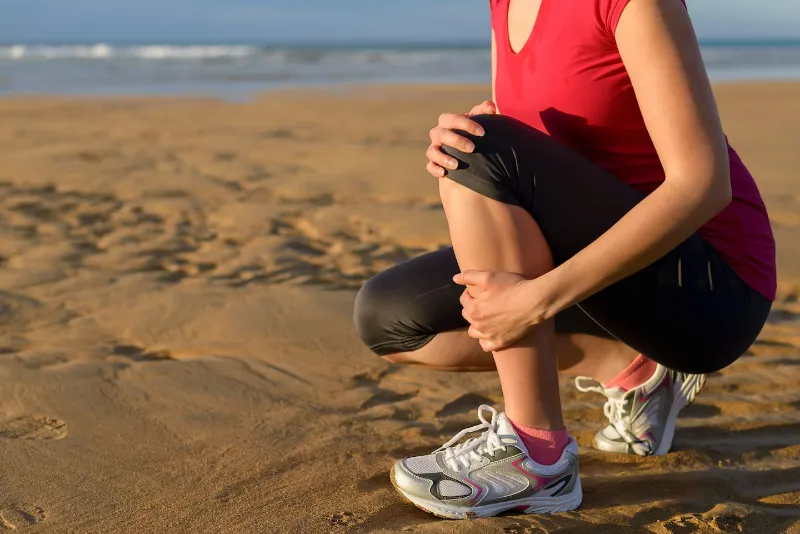 Durability
Even if you take it easy, your running shoes for shin splints are going to come up against some hard terrain which means you need a sturdy outsole.
Breathability
Although you need protection from injuries you also need your running shoes to be comfortable on your feet. Breathable meshing is important as it will prevent excessive sweating and stop your feet from moving around due to being too damp.
Cushioned Ankle Collar
Because you can never get enough ankle support when it comes to shin splints, it is a good idea to look for running shoes that give you plenty of padding in this area. Not too much that they rub but enough so that when they are worn in, the comfort is still noticeable.
What Are Shin Splints?
Shin splints occur inside and outside the shin and are an inflammation deep in the muscles. Typically the pain will come around the area where the muscles attach to your bone so every step can be cause for pain. They are extremely common with over 3 million people suffering from shin splints in the U.S every year.
They are common among people who change their exercise routine, perhaps upping the intensity.
How Can You Treat Shin Splints?
Although the pain usually goes within days if not weeks, shin splints can be treated via rest and ice packs. Some people choose pain relievers for particularly intense pain although you should consult your doctor first.
What Exercise Can You Do When You Have Shin Splints?
Because they can be painful and even stepping causes you to wince, even the thought of exercise can be cause for concern. If running is too painful there are other methods of cardio to try. Swimming and cycling can be less painful on your shins whilst a rowing machine is another that is less taxing on such an injury.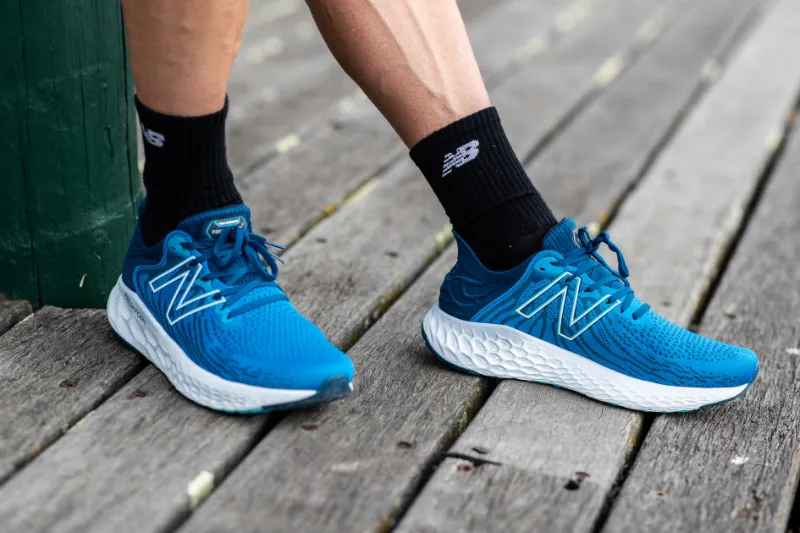 Do Orthotic Inserts Help With Shin Splints?
It can be a good idea to try an extra layer of comfort and orthotic inserts can help if a new pair of running shoes doesn't take as much pain away as you hoped. They are easy to pick up, just make sure the shoes you buy come with a removable insert should you want to replace it.
How Do I Know If I Have Shin Splints?
Sometimes soreness of the legs can be caused by cramping up and isn't as serious as shin splints. However, there are some telltale signs that you have this issue.
Any pain on the lower leg or discomfort when flexing your toes as this moves the muscles around the shin. You might not feel the pain right away but it can get gradually worse as you clock up the miles and can start with pain around the ankles.
How To Prevent Shin Splints
Although they can occur at any moment there are certain things you can do to prevent shin splints.
Invest In Quality Running Shoes
Even if you wear them to walk around town or work, quality running shoes can help with shock absorption and cushion every step. By giving you the additional support you can take the impact off of your body and let the new shoes do the hard work.
Gently Up The Intensity
Because a lot of shin splint injuries occur when an athlete increases the intensity of their training, it is a good idea to gradually exert yourself. This reduces the burden on your body and the risk of injury.
Compression Socks
By increasing blood flow to the key areas you can avoid shin splints. This can alleviate inflammation and if you are already experiencing pain, compression socks are a good idea.
How Much Do Running Shoes For Shin Splints Cost?
Although there is something to be said for investing a little more to prevent or help ease the pain of shin splints, you can get a quality pair for around $60. These might not be as durable as other brands but are going to give you more cushioning and shock absorption than an old pair of running shoes.
If your budget allows then spending a little over $100 can get you a lot more in the way of cushioning and durability.