There is no reason why you can't build your home gym for a reasonable price, and many serious bodybuilders will look for a quality power rack as their first purchase. This opens up a lot of potential compound exercises to help you bulk out and gain muscle from the comfort of your home. The problem is that much like those who frequent the gym; power racks aren't all built the same.
Because of this, it is important to consider your safety and buy a quality product over a budget option. This is why we have created our list of the best power racks for an at-home gym. They are all sturdily built, capable of holding plenty of weight, and are great for a multitude of exercises.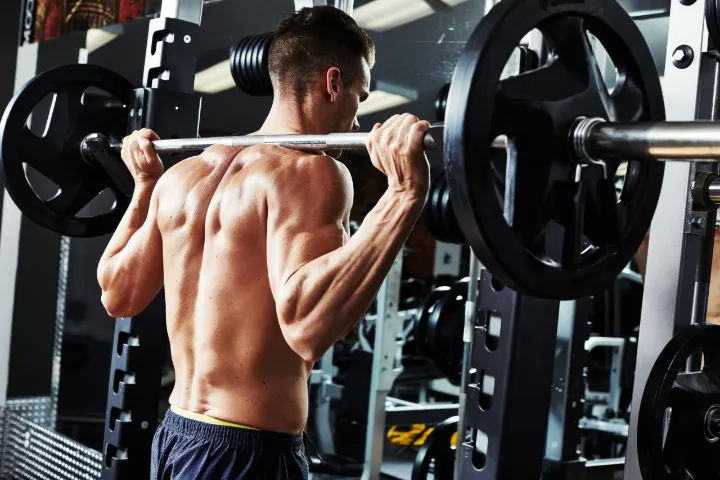 Reviews
Editor's Choice: Fitness Reality 810XLT Super Max Power Cage
Sale
With a massive 800 lb weight capacity and a reasonable price, this is the best power rack available. There is plenty of room inside the rack for a comfortable lift, and you can buy it on its own or with a lat pulldown area and even with a weight bench combo. You can purchase J hooks, dip bars, and weight holders separately, and there are 19 adjustable height levels for your place safety bars, ideal for changing your routine around. There is a user height maximum of 6 ft 4, and the safety bars are compatible with 7′ Olympic bars.
There are chin-up bars above that offer different positions, and there are two rear stability bars that make for secure and safe use of this power rack. A lot of people comment on the durable feel, and this is partly down to the 2 x 2 inch 2 tubular steel frame. It is ideal for pull-ups, bench presses, squats, shrugs, and beyond.
PROS: 800 lbs weight capacity
19 adjustable safety bar height
Plenty of room inside the rack
Chin-up bars with different positions
Best With Lat Pulldown: Fitness Reality X-Class Light Commercial High Capacity Olympic Power Cage
This is an impressive power rack that is full of accessories, including the lat pulldown bar and a bonus pair of J hooks. There is also a massive weight capacity of 1500 lbs, so even the serious bodybuilder will find there is plenty of scope for lifting more with this product. The dip handles are soft and made from rubber for added grip and offer their own weight capacity of 600 lbs. This opens up more exercises, as do the chin and pull-up bars that give you multiple positions to choose from.
We like that there are pre-drilled holes so you can fix it to any floor, and you can rack up 7′ Olympic bars with plenty of room to spare. It does come in multiple boxes and requires a fair amount of assembly, but what do you expect from a versatile power rack?
PROS: Huge 1,500 lb weight capacity
Includes lat pulldown bar
Comfortable dip handles
Pre-drilled holes to fix it to the floor
Best Budget: CAP Barbell Power Rack Exercise Stand
For anyone with less to spend, this is the best budget power rack. It is easy to assemble, and you don't need a lot of room for it since it measures 46 inches wide x 50 deep x 85 high. This has a half-rack design that seasoned pros will find a little restrictive, but everyone else can get a lot of use out of it. With a 500 lb weight capacity for static weight catches and 750 lbs for the pull-up bar, and it has safety catches to hold a barbell.
It is constructed from 12-gauge steel tubing and has a powder-coated finish that takes a fair bit of punishment before it shows any signs of wear. It comes with 1 vertical post for plate storage and is an ideal beginner's power rack.
PROS: It does not take up a lot of room
Good value
Pull up bar
Best For Squats: TDS Power Rack / Squat Cage
Another heavy-duty power rack and this one has a 1,000 lbs weight capacity. There are plenty of holes for adjustable safety as they are just 2 inches apart, so you can lift at the optimal height. The chin pull bar has been professionally knurled, so you can be sure it is comfortable and sturdy. With plenty of holes around the rack, you can add different equipment and accessories to customize your home gym.
A lot of users comment on how easy it is to assemble, which you can't say about every power rack, and although it is a cage rack that requires more space, it does give you more room when inside.
PROS: 1,000 lbs weight capacity
Lots of adjustable heights
Chin pull-up bar
Easy to assemble
Most Versatile: Valor Fitness BD-7 Power Rack/Squat Rack w/LAT Pull Attachment
Valor Fitness Power Squat Rack with Lat Pull Attachment and Pull Up Station - Functional Home Gym Training Equipment - BD-7
Heavy Duty: Whether you are racking your heavy barbell or performing pull-ups, this rack will have your back. It will stay completely still with no shaking or rocking. Comes with heavy duty safety bars for your safety and security while using this rack
Versatile: This squat cage can be used in many ways. The rack includes a pull up station with knurled grip at the top of the workout cage, in addition to the lat pull down station with plate loading carriage (lap bar and low row/curl bar included). Use it for squats, bench, pull-ups, lat pulls, bicep curls and many more!
With a lat pulldown bar included and also available with cable crossover if you have the room, this is an excellent power rack for the serious lifter. With rubber base caps to ensure it stays in place and protects your floor, it is an ideal power rack for a home gym. With its knurled grip, the pull-up area makes for a comfortable and sturdy station, as is the lat pull area.
You can adjust the bar support to 27 different positions, and you can keep your home gym tidy thanks to the 4 x 8-inch storage pegs. There is an 800 lb safety bar maximum load which makes it as strong as most of the competition, and you can pile up to 250 lbs onto the lat pulldown. The frame comes with a 3-year warranty to top it all off.
PROS: Includes lat pull down and low row feature
Rubber base caps
Pull up bar
800 lbs safety bar maximum capacity
Best Premium: Body Power Deluxe Rack Cage System Enhanced with Upgrades
Sale
This premium power rack just looks sturdy and definitely inspires confidence that it won't shake under excessive weights. When you have put it together, you'll see what we mean, and because it has dip bars and a pull-up area with different positions, there is plenty you can do with it. The 15 adjustable height positions open up the possibilities, and there are loads of safety features that we always like to see.
There are two full-length safety rods, and adjustable weight bar catches as well as 6 storage posts to keep your weights out of the way. It has a 500 lb rack capacity and 300 lbs on the chin-up bars, and it can be used with both 6′ and 7′ Olympic bars.
PROS: Sturdy construction
6 storage posts
Dip and pull-up bars
Power Racks Guide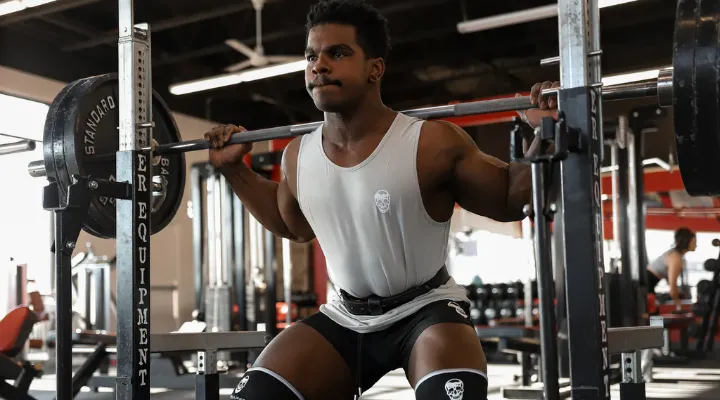 Although your budget might not be the same as the gyms, buying your own equipment can be a rewarding process when you get t right. Some excellent products make lifting weights at home easier, and a power rack ensures you can add on more weight in a safe way. It also means you get a wide variety of exercises to choose from when you buy the best product for your needs.
Because they vary from product to product, we have created a power rack buyers guide to help make this purchase an easy one.
What To Look For In A Power Rack
Weight Capacity
An experienced powerlifter will find a basic power rack to be too restrictive, and this can be dangerous. When you pile on the weights, you need to make sure the device is capable of holding everything securely. The last thing you want is to be returning the bar to the rack only for it to start tipping.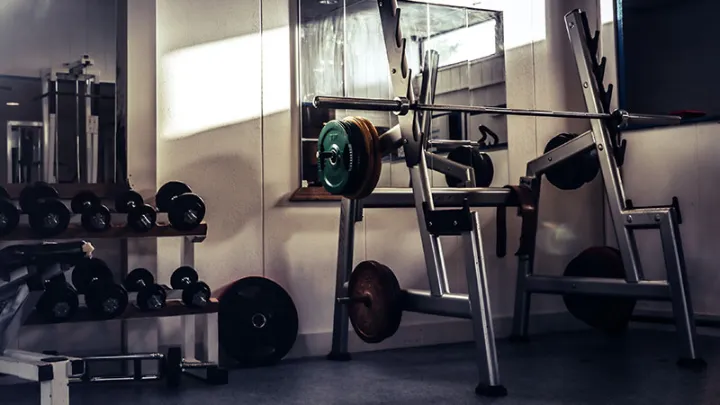 If you are already lifting a lot of weight, make sure to look for heavy-duty power racks that can handle over 1,000 lbs.
Pull Up Bar
This opens up a lot of opportunities to try new exercises, especially with power racks with pull-up and chin-up bars with different positions. Again, it is important to check the weight capacity for the pull-up area in case you find yourself getting too close to the capacity for comfort.
Size
Before you invest in a power rack, make sure you have room to accommodate it. Some racks are bulkier than others, particularly the cage designs, as they tend to be wide. The last thing you want is to have to squeeze it into a tight area, as you want the room to use for different exercises and lifts.
If you consider yourself to be in the 'shorter' height category, then look out for power racks that are known for being tall. You want to be able to reach the pull-up bar comfortably.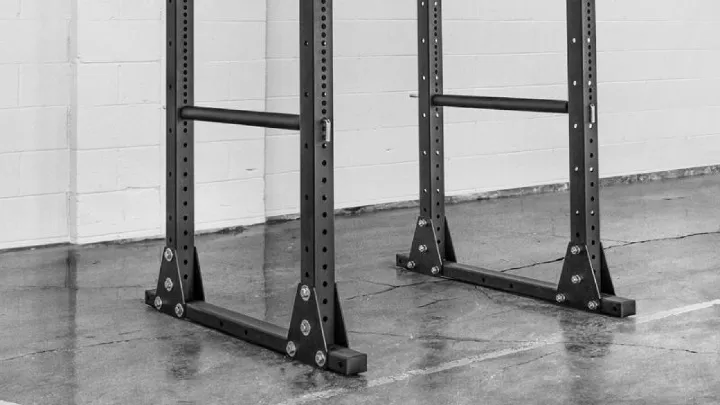 Stability
This can come from the materials used, as the thicker and sturdier the bars, the less likely it is to wobble under large weights. Some products go the extra mile as they have pre-drilled holes so you can fix them into the ground. Also, rubber corners can stop the unit from moving, which is going to help keep it stable when you return the bar to the rack.
Easy Installation
There is no getting away from the fact that there is going to be a level of installation when buying a power rack. The more features and accessories it has, the longer it is going to take, and some even arrive in separate packages. However, some brands make it easier to install with clear instructions or fewer intricate parts.
Easily Adjustable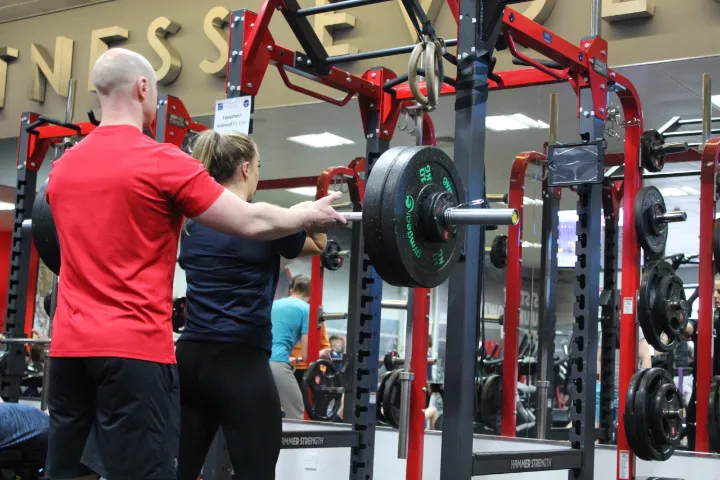 Some products are far too bulky than they need to be, and a simpler approach to the safety bars and J hooks can make life a lot easier. There are loads of power racks that can be customized depending on what you want to use them for, so make sure any new parts are easy to install and that adjusting your current setup is easy.
Height
This is something that some people forget when buying a power rack. Because they have to pull up bars, you want to make sure you can accommodate your head when you're lifting your chin over.
Are Power Racks Easy To Ship?
Because of their weight and size, some power racks are not as easy to ship. At least, that is what the company tells you. Before you buy, make sure you know all the shipping costs, so you don't end up with any unexpected surprises. Also, find out how it is shipped so you aren't left waiting for an additional shipment before you can install the rack.
Power Rack Vs. Squat Rack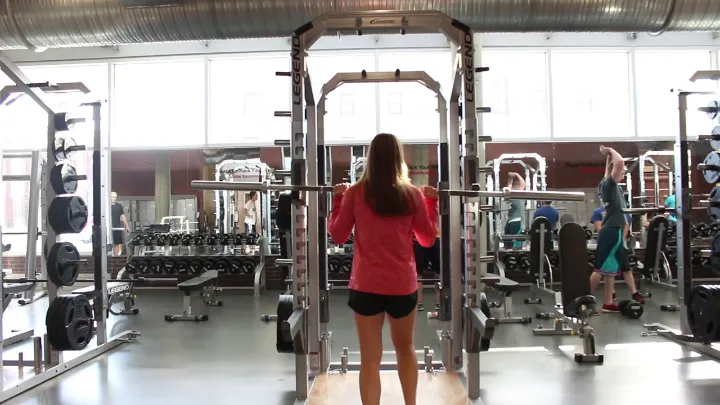 This is the cause for some debate as to which is best, and a lot will depend on your intended use. Powerlifters tend to need a cage design that you walk in, and these are often better for large weights because they have safety arms that can help you should your rep fail.
A squat rack does not offer this feature. There are also limited choices for exercises, as squats and bench presses are the most common, whereas there are tonnes of ways to use a power rack.
The main benefit of a squat rack is in how much space you save compared to a power rack and the price.
Why Buy A Power Rack?
Being able to use a power rack in your home means you can keep up with a more demanding exercise routine. Because you can't always find time to get to the gym, you can become stagnant or skip a day when you need to stay on it to maintain your level of power. A power rack is also great because of the number of lifts and exercises you can use them for.
How Much Does A Power Rack Cost?
If you don't have much of a budget, then you will find yourself having to compromise on features. There are budget options you can pick up for under $200 but don't expect these to have the weight capacity and durability of the best power racks.
If you are looking to invest in a decent power rack, then you will find that there are some excellent options around the $500 mark. North of this will land you more accessories and add-ons so you can use them for different exercises at home.