For some women, makeup is part of their daily routine. Some might choose to go for something simple, like just some mascara and lipstick, while others like to take their time and work on details. Makeup brushes can be quite handy and helpful, but most women see them as something that is mostly used by professionals. That should not be the case as they are inexpensive and quite easy to use. Makeup brushes can make it much easier to get everything perfect for either a regular day at the office, a night spent out, or even a fancy party.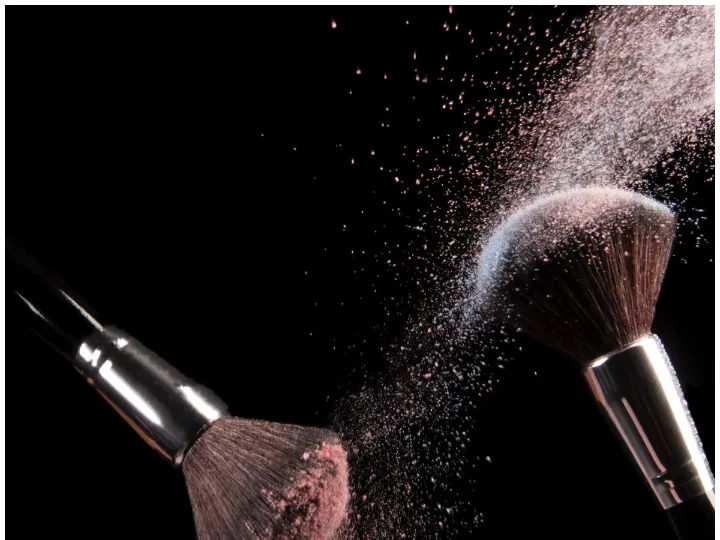 Best Makeup Brush Reviews
For today we have prepared a decent selection of brushes. Some come as single brushes, but that might not seem like a lucrative choice since a kit is quite inexpensive, and they tend to come with more than enough pieces. They are generally made out of soft fibers. Some are natural, while others are made of plastic material, but it all depends on the preferences of the buyer. We selected multiple brushes from all categories. They come from well-trusted brands, and all of them have been well-appreciated by the women that already tried them. To keep things short, here is the list of the top 10 best makeup brush reviews.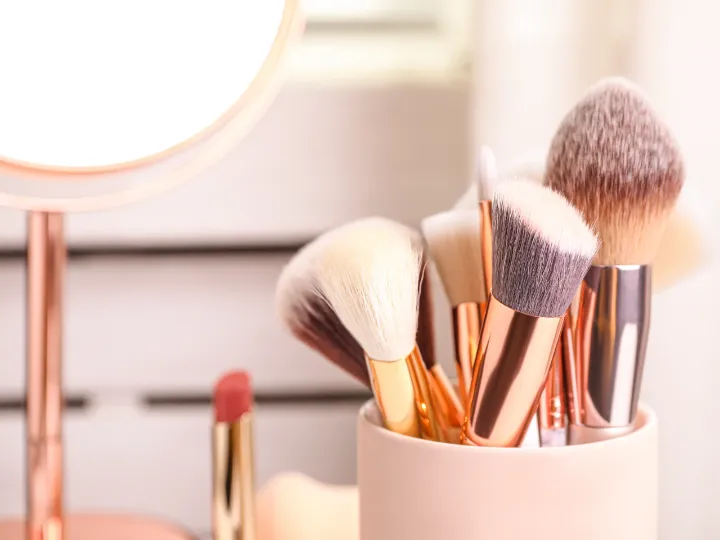 Sunstone 20 Pcs Makeup Brush Set
If the budget is a problem, the Susenstone is a decent choice. This inexpensive kit offers great value for the money, but its build quality might not be good enough for some. It includes 20 different brushes made out of goat hair which is a great plus for women that do not like synthetic fibers.
The handles of the brushes are made out of plastic. They are available in 6 different colors and can be used by both professionals and by women who are just starting out.
Bestope 32 Pcs Professional Makeup Brushes
The number of brushes in a kit can vary a bit. Bestope offers one of the largest kits on our list that contains more than enough brushes. It actually comes with 32 brushes and a convenient bag that can be used to keep them safe and well-sorted.
Each brush is made using natural hair and synthetic fiber. Because they are so many, it will be nearly impossible to find a situation in which there is no brush for a particular type of makeup. It is considered a professional-grade kit, although the price is quite reasonable.
EmaxDesign 10+1 Pcs Makeup Brush Set
EmaxDesign offers a great starter kit that comes with a decent price tag; I recommend it for women that are on a tight budget. It includes 11 different brushes of various shapes and sizes, as well as a makeup sponge.
The brushes are made using synthetic fibers that are latex free and do not cause any kind of allergies. They are odor free and do not shed, unlike other lesser-quality brushes. The full kit includes a small carry bag to keep things organized.
Maxx power Generic Makeup Brush Kit
Maxx power offers a great kit that was made to offer excellent quality for a reasonable price. It is a good pick for women that do not want to spend too much money on brushes.
The kit comes as a 32 pcs package with brushes for eyes, foundation, contours, highlights, and many more. They are made using synthetic fibers that are non-allergenic, and some of them come with an individual holster to protect them. To keep everything organized, the kit also includes a small pouch.
Horse 20 Pcs Cosmetic Makeup Brush Kit
The Horse brush makeup kit offers excellent value for money. This small 20-piece kit comes with everything needed for someone that likes to do their makeup on their own the same way professional makeup artists do it.
The kit includes multiple brushes for eyes, lips, foundations, and many others. All brushes are made using non-allergenic synthetic fibers that perfectly imitate natural hair brushes. The kit is fairly inexpensive, and each brush is well-made.
Coastal Scents 22 Piece Brush Set
Coastal Scents is a premium makeup brush kit that comes with a higher price tag than most other models on our list. It is a well-made set containing 22 different pieces that can be used for eyes, contours, foundation, and many others.
The brushes in the kit are made out of synthetic fibers. They are soft enough and come in a small pouch that keeps them organized and safe from dust. Each brush has a plastic handle that prevents them from shedding which means they will last for a long time.
Real Techniques Core Collection Set
Sale
Real Techniques Everyday Eye Essentials Makeup Brush Kit, Eye Makeup Brushes for Eye Liner, Eyeshadow, Brows, & Lashes, Natural Makeup, Synthetic Bristles, Cruelty-Free & Vegan, 8 Piece Set
The Real Techniques Everyday Eye Essentials Set has every brush you need to create flawless eye looks- from natural to glam
Set Includes: RT 307 Shading Brush, RT 310 Essential Crease, RT 304 Defining Crease Brush, RT 313 Definer Brush, RT 332 Smudge Brush, RT 308 Medium Shadow Brush, RT 312 Lash Separator, and RT 311 Fine Liner Brush
The real Techniques Core collection Set is a professional-grade kit containing four different makeup brushes. The product is quite popular amongst professional makeup artists that need something reliable and well-made.
The brushes in the kit have made of natural hair, and they are manually cut. They have synthetic Taklon bristles that do not absorb any kind of debris. They have aluminum ferrules and can be used for foundation, buffing, contouring, and detailing.
Real Techniques Starter Set
real Techniques Starter Set
Eye definition goes high definition with our revised starter set.
Base shadow brush: applies a smooth, flawless foundation of color.
Women that did not use makeup brushes before will surely love the starter set from Real Techniques. It is a simple and inexpensive kit that comes with five different brushes. It is a great budget solution that consists of high-quality products.
The brushes are made using synthetic fibers with a deluxe crease that makes it much easier to apply makeup. They can be used for detailing, highlighting, contouring, and much more.
EmaxDesign 12 Pieces Makeup Brush Set
Sale
EmaxDesign offers a great kit for women that like to work on their own with their makeup. It is a professional kit with high-quality brushes made out of premium materials with bamboo handles.
In terms of what exactly is in the kit, EmaxDesign included 12 different brushes that should be able to handle anything from foundation to eyelash and contouring. Surprisingly the kit is fairly affordable, making it a great pick for women on a tight budget.
BS-MALL(TM) Premium Synthetic Kabuki Makeup Brush Set
BS-MALL offers one of the most popular makeup brush kits on our list. Their popularity comes from the quality of each brush and the appealing price tag. It is inexpensive, making it a decent choice for women that have a limited budget.
Each brush is made using high-quality synthetic non-allergenic fibers. They come in various shapes and sizes that make them able to handle anything from contouring to foundation and eyelashes.
Final Words
For the most part, makeup brushes can be made using natural hair or synthetic fibers. Most of the models in our list are made using synthetic fibers, but they are non-allergenic, which means they can be used without any fear of developing skin rashes. We managed to include a couple of models made from real natural hair but the difference between then and the synthetic ones is not noticeable.
One of the most important aspects that are considered more often is the number of brushes included and their type. Even the smallest kit can work, but some women might prefer something with 10 or more brushes.