One of the biggest fears of every modern society individual is aging. While we might not feel old on the inside, the human body will surely show signs of aging. Wrinkled skin is the most visible sign of aging, and the face seems to take the biggest beating. However, living in the modern world means having access to multiple means of diminishing the effects of aging, at least from a cosmetic perspective. We now have plastic surgery and creams that can help reduce wrinkles.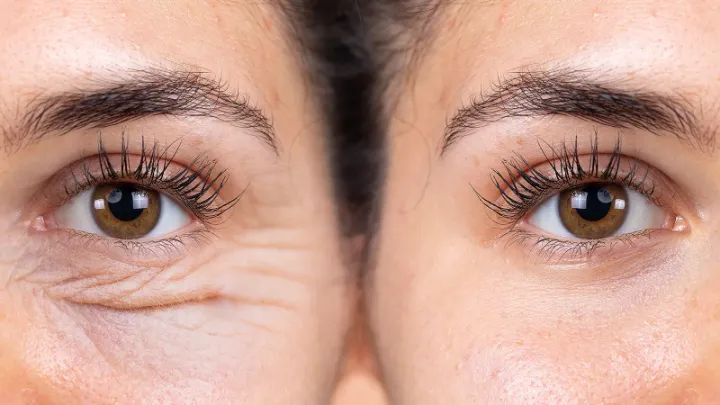 Plastic surgery is a bit more invasive, which is why women try to improve their skin and restore its elasticity using creams. There are several different compounds and ingredients that are well-known for their benefits when used in facial creams. Not all face creams work. Only the ones that use ingredients such as hyaluronic acid, vitamin E, vitamin C, and many others.
Best Anti Aging Cream Reviews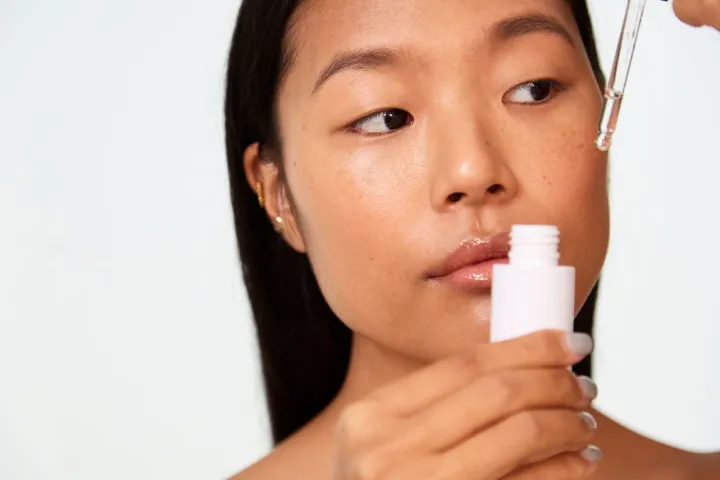 Today we will have a look at 10 different anti-aging products with positive reviews and decent results. While they will not be able to restore the skin's elasticity and reduce wrinkles overnight, they will help when used constantly over long periods of time. To keep things short, here are the top 10 best anti-aging cream reviews.
MediDerm MD-12 Anti-Aging Cream
The MediDerm MD-12 anti-aging cream is being advertised as a product that was made for the facial and neck skin. Its advanced formula helps restore the skin by firming and lifting it. This helps reduce wrinkles and improve skin elasticity.
According to the manufacturers, the product can be used by both men and women. Amongst its ingredients, the most notable ones are peptides, collagen, liposome, and ceramide. It comes in a small 50 ml recipient and has a relatively affordable price tag.
Synergy EX Anti-Aging Face Cream
The Synergy EX anti-aging cream is one of the few products that manage to combine four essential ingredients that help fight against aging effects. It is the fourth formula released by the manufacturer, and so far, the feedback has been positive.
On the ingredients list, Synergy EX listed retinol, hyaluronic acid, vitamin C, and collagen. It has a moisturizing effect without having an oily texture. The product comes in a large 120 ml bottle and has a modest price tag.
Amara Organics Anti Aging Face Cream Moisturizer with Resveratrol & Peptides
Amara Organics anti-aging face cream is a great product using natural ingredients and special compounds to rejuvenate the facial skin. It combines fruit stem cells with argan oil, vitamin B3, vitamin E, hyaluronic acid, and resveratrol to reverse the effects of aging.
The product can help heal the skin with the aid of anti-oxidants and active ingredients that restore its elasticity and helps reduce wrinkles. It has a non-greasy formula that is quickly absorbed by the skin and requires very little to be applied at once.
PURA D'OR Anti-Aging Premium Organic Argan Oil Day & Night Face Cream
PURA D'OR is a premium product using the purest ingredients to achieve superior results in fighting the effects of aging. The product is rich in argan oil which is well recognized for its properties when applied on the skin. It can help reduce wrinkles, dullness, and sagging and restore the elasticity of the skin.
Compared with other products on our list, the cream is a bit more expensive. It comes in a small 50 ml recipient that should last about a month. The effects will become visible if it is being used over a longer period of time.
Body Merry Retinol Firming Anti-Aging Cream
Body Merry retinol cream is one of their most popular product due to the efficiency of their formula and low price tag. The product uses ingredients such as vitamin B5, vitamin E, hyaluronic acid, jojoba oil, and shea butter to provide essential nutrients to the skin, rejuvenate it and reduce wrinkles.
According to the manufacturers, the cream is made in an FDA-approved facility and does not cause any allergic reactions. It comes with a 90-day guarantee and offers visible effects faster than other creams.
Eucerin Q10 Anti-Wrinkle Sensitive Skin Crème
Sale
Eucerin Q10 is one of the more notorious creams that has been advertised a lot. Despite popular belief, it is a really efficient facial cream with anti-aging properties due to its combination of ingredients. Unfortunately, the manufacturers are fairly secretive about the ingredients they use in the cream.
The product comes in a small 1.7-ounce jar, and it is completely fragrance-free. It is also alcohol-free, and it is quickly absorbed by the skin. Last but not least, it is very affordable.
Olay Total Effects Anti-Aging Fragrance-Free Moisturizer
Olay Total Effects is a great product that has received more than enough positive reviews. The cream has been well appreciated for its fast acting formula and anti-aging properties. It has no fragrance, and it is absorbed quite quickly by the skin.
The product can help tone the skin, restoring its elasticity and reducing wrinkles. It also helps reduce age spots and minimize the look of pores. The product comes in a small 50 ml bottle with a dispenser head.
St. Ives Timeless Skin Facial Moisturizer
St. Ives Timeless Skin Facial Moisturizer is more than just a simple cream. It not only helps moisturize the skin but also reduces the effects of aging. It has a simple formula using collagen elastin and safflower seed oil. Most of its ingredients are natural, which minimizes the risk of developing allergies or irritations.
One of the key ingredients used by the cream is elastin proteins that provide essential nutrients directly to the skin. It comes in a 10-ounce recipient and comes with a very low price tag.
Foxbrim Ultra Lift Night Cream
Foxbrim Naturals Night Cream Moisturizer - Anti Aging - Lifting and Smoothing - Natural & Organic - CoQ10, Panthenol, Gotu Kola, Hyaluronic Acid - 1oz
A NIGHT CREAM THAT CAN SMOOTH FINE LINES & WRINKLES: Restore firmness and elasticity, stimulate collagen production, increase skin thickness, refine & remove the appearance of wrinkles, and even skin tone & texture
NATURAL & ORGANIC INGREDIENTS IN A VEGAN FORMULA - We keep it simple but powerful for our night cream moisturizer - bringing together only the best quality natural ingredients - with Gotu Kola, Peptides, Hyaluronic Acid, Panthenol and CoQ10
Foxbrim Ultra Lift Night Cream is a great product for the ones that need an efficient way of dealing with the effects of aging. It is a great facial cream that uses the most efficient ingredients. Combining hyaluronic acid, Q10 coenzyme, panthenol, and peptides, the product will show results after just a couple of weeks of usage.
According to Foxbrim, their formula can help restore the skin's natural elasticity and reduce wrinkles. It can also help reduce aging spots and rejuvenate the facial skin.
Skincare Miracle by Radha Beauty Retinol Moisturizer
Sale
Radha Beauty Moisturizing Miracle Retinol Cream for Face - with 2.5% Retinol, Hyaluronic Acid, Vitamin E and Green Tea. Luxury Night and Day Anti-Aging Wrinkle Cream 1.7 fl oz.
ANTI-WRINKLE & ANTI-AGING: Our creamy anti-aging Retinol Moisturizer reduces the appearance of wrinkles, crow's feet, and evens and brightens skin tone. Retinol supports natural collagen production, faster cell turnover, and helps soothe hyperpigmentation.
BENEFICIAL KEY INGREDIENTS: Formulated with a remedying mixture of 2.5% active retinol, vitamin E, organic aloe vera, green tea, jojoba oil, and shea butter, this formula helps to deeply moisturize dehydrated skin and strengthen skin cells against premature aging and environmental aggressors. Experience long-lasting hydration, a smoother complexion with smaller pores, and a youthful, radiant glow.
The Skincare Miracle by Radha Beauty is a great product with a high success rate of reducing wrinkles and aging spots and restoring the skin's natural elasticity. It contains multiple natural ingredients such as green tea extracts, shea butter, aloe vera extract, jojoba oil, retinol, hyaluronic acid, and vitamin E.
The product comes in a small 1.7-ounce recipient and has a decent price tag. It is recommended to be used for longer periods of time in order to achieve optimal results.
Final Words
Anti-aging facial creams generally use the same ingredients. Some combine more than others but overall, they do not use a secret formula that nobody knows about. The ingredients for these creams are generally known to have beneficial effects on the skin.
For our picklist, we selected only products that have a positive track record. One important thing that was taken into account was to list only products that actually have the ingredients listed on the label. There are a lot of manufacturers that use different ingredients than the ones listed on the label, but for our list, only reliable products were selected.