How to fix broken eyeshadow? If you drop a case of eye shadow on the ground or have it thrown around in your suitcase during travel, the entire eye shadow can suddenly break, crack, and be smashed into little bits. This is a common problem not only with eye shadows but with blushes, bronzers, and compact powders.
The good news is, while it can be frustrating to have an expensive piece of makeup end up in a million little pieces, there are things that you can do in order to repair your broken eye shadow and get it back to the new.
As long as there is product left in the container, most eye shadows can be repaired. It is important to note that if the product does fall out of its container and onto the floor, it may be filled with bacteria and unsafe to use around the eyes.
Instead of replacing your next broken eye shadow pallet, consider repairing it with these simple fixes that can have your product look brand new again.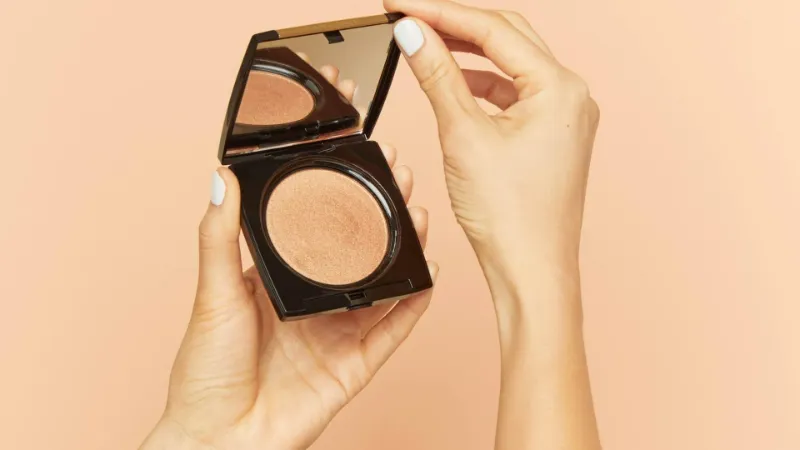 How to Fix Eye Shadow By Rubbing Alcohol
When it comes to fixing a broken eye shadow, a little bit of rubbing alcohol can actually be your best friend. Here is what you need in order to use this common household item to fix broken eye shadow:
Standard rubbing alcohol
Pen or pencil
Empty spray bottle
Coin the size of the eye shadow container
Tissue or paper towel
With your supplies in tow, complete the following steps to repair the broken eye shadow.
If the eye shadow is in large pieces, use your pen or pencil to smash it into smaller pieces. Do this until the shadow becomes a powder. While it may seem strange to break it, even more, it makes it easier to put it back together.
Put the rubbing alcohol into an empty spray bottle and spray the eye shadow. If you are spraying eye shadow that is part of a pallet, cover the other unbroken items before spraying. The entire color you are repairing should be completely drenched in alcohol.
Wrap your coin in your paper towel or tissue and press it into the eye shadow as hard as possible. This will press the powder back together.
Hold the coin in place for 30 seconds and gently lift it up.
Once you are done, the shadow should once again be intact. Simply clean around the edges to remove excess shadow and you are ready to use your product. You may want to wait a few hours for it to dry completely so it maintains its original consistency but it can be used almost instantly.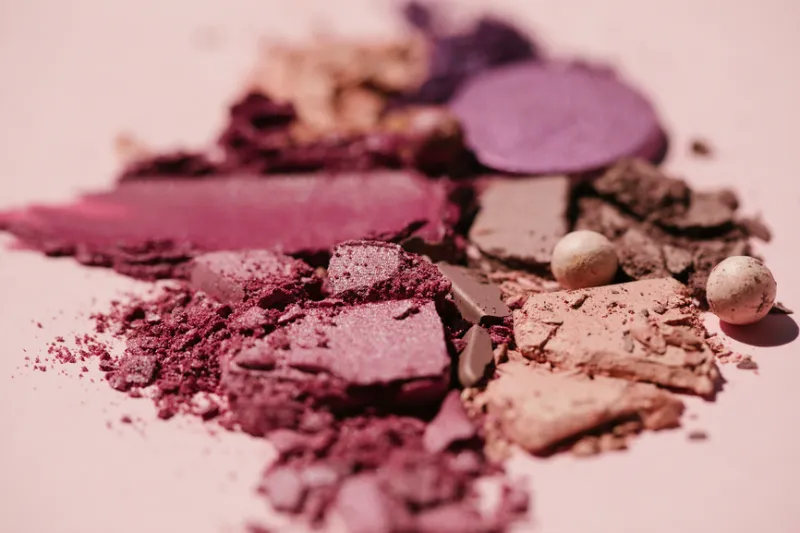 Using Makeup Wipes to Fix Broken Eye Shadow
Another solution for fixing broken eyeshadow that doesn't require alcohol is to simply use makeup wipes to repair the broken cosmetic. You will also need a makeup brush or pair of tweezers. Here's how to fix the makeup using this method:
Take the tweezers or makeup brush and crush the broken shadow into even smaller pieces so it looks more like a powder.
Place a clean makeup wipe over the top of the broken eyeshadow, making certain it stays in its original packaging.
Take your finger and press and hold down over the makeup wipe until the product has once again reformed into a solid. You will likely have to press and hold for 60 seconds.
When complete, take the edge of the makeup wipe and clean around the edges to keep the product from looking messy.
Turning Broken Eye Shadow into Cream with Coconut Oil
If you don't have alcohol or makeup wipes on hand, you can transform a broken powder eyeshadow into a cream shadow. This is how it's done:
Pour the pieces of the broken eye shadow into a small bowl or container.
Add a small amount of pure coconut oil to the mixture.
Stir the coconut oil and shadow together until it forms a cream-like consistency. Make sure to cover the shadow when it's not in use so it stays fresh.
How to fix broken eyeshadow? Using coconut oil is a great way to repair eye shadow and create a creamy texture that won't irritate the eyes when it's in use.