Compared to any other era, today's age is the most susceptible to eye dryness. The heightened use of digital products like computers, smartphones, and television has contributed to this issue.
Staring at these screens for a long time reduces the natural frequency of blinking and thus causes the natural tears to dry up too often!
This is where artificial tears or lubricating eye drops come in to save the day! Applying these products to your eyes on a regular basis will keep them safe from further problems like irritation, redness, and burning.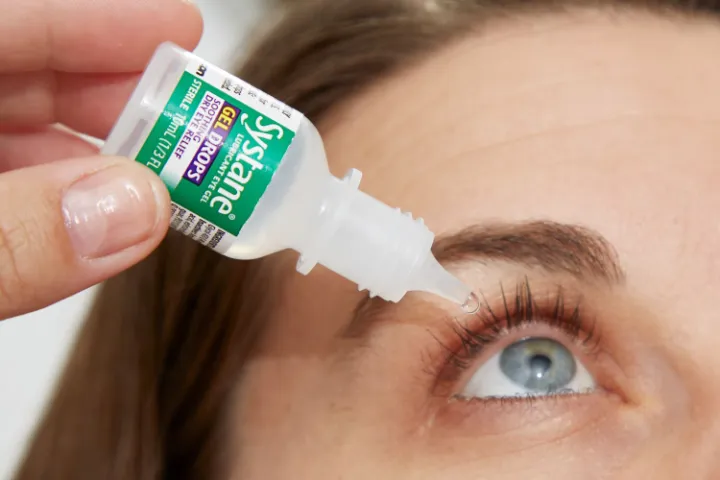 But out of so many popular choices, which one is the best eye lubricant for you?
Let's find out by going deep into each of the shortlisted emollients!
Things To Consider Before Buying Eye Lubricant
Before we dive into our top picks for eye lubricants, let's take a look at the major points to consider before buying one.
Ingredients
Of course, nothing matters more in a healing solution than its ingredients. So make sure that the lubricating product of your choice does not contain any harmful substance. The formula of an eye drop differs a lot depending on its main objective and the manufacturer's brand.
For instance, lubricants made with a formula of electrolytes work a lot faster than others. It helps with recoating the eye surface to remove dryness. Another ingredient called guar gum makes a lubricant thicker than usual.
Consistency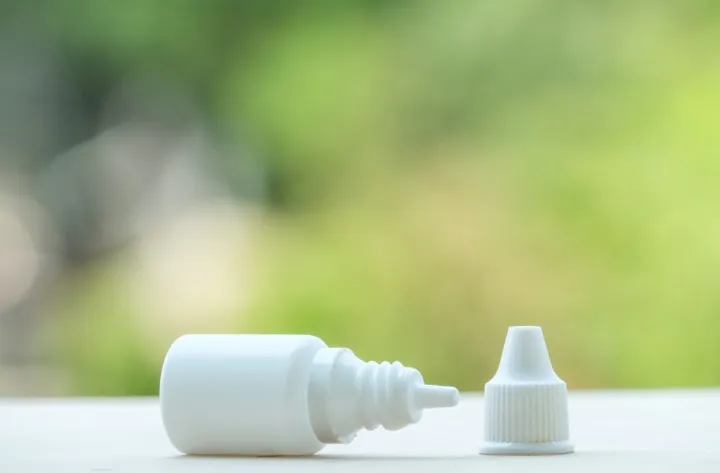 The viscosity of a lubricant will tell you how much support you can expect from it. You need the consistency that works the most effectively on your dry eyes. The more severe it is, the thicker lubricant you will need. So figure out where you stand in terms of ocular dryness and choose an ophthalmic product based on it.
Application Method
The convenience of applying a lubricant also plays an important role since this is something you will use every day. Most eye lubricants are applied in a dropper bottle where you only need to twist the top and hold it downwards close to your eyes.
But not all eye emollients come as liquid drops. Some are available as gel and ointment too, which require you to squeeze out the product into your eyes gently. Therefore, you need to combine the factors of your dryness severity and your most preferred application method to find the right lubricant for your eyes.
Level Of Blurriness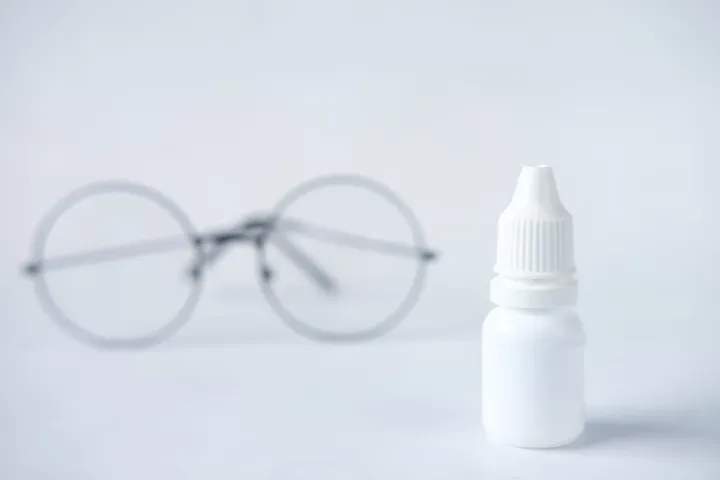 While putting any product in your eyes will cause some level of blurriness, some lubricants do cause more haze than others. There are a number of emollients that are specially formulated to generate less blur than usual.
Look out for these lubricants to reduce the time required for your vision adjustment after each application.
Presence Of Preservatives
Using eye lubricants too often can cause a reaction in some people if its ingredients include preservatives. For those of you who do require frequent doses of such emollients, it is important to invest in a product that does not use preservatives.
Another point to note is the amount you are getting in a preservative-free lubricant. That is because these eye drops or gel come in individual vials which can only be used once. So you should purchase only the amount you are definitely going to use up before its expiration date. Otherwise, more issues can arise.
Cost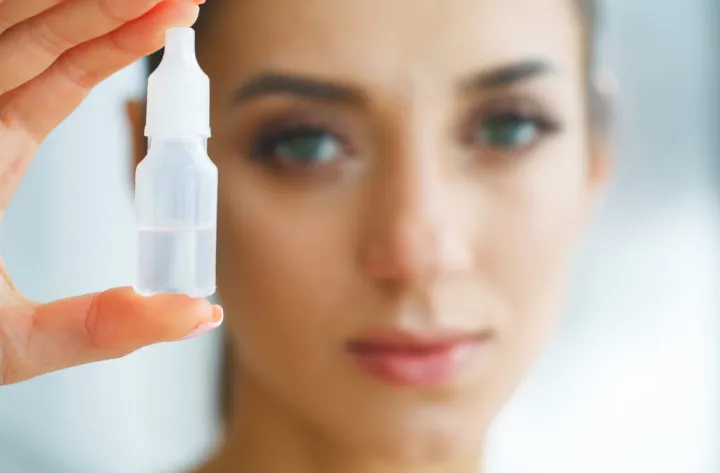 Since you will need such a product at regular intervals throughout the year, its price should be a matter of discussion too. The good news is – most of the lubricant eye drops are priced around just 10 bucks! So you don't need to worry about adding a huge expense at the end of every month!
Top 12 Best Eye Lubricant Reviews in 2023
Systane Ultra Lubricant Eye Drops
Sale
One of the most highly recommended eye lubricant products by doctors – Systane Ultra drops – is developed by Alcon. This brand takes the power of eyesight and the importance of maintaining its health very seriously. That is why it has taken the number one position on our list.
You can use the Systane Ultra eye drops in order to get rid of a burning sensation or to eliminate recurring irritation in the eyes. Since it is a lubricant, you can also use it to hydrate eyes suffering from dryness regularly. Long periods of reading, staring at digital screens, or staying out on windy days can cause such dryness.
Among other ocular inconveniences, this drop can resolve issues regarding gritty eyes, tiredness, and blurry vision. Even when your eyes are filling up with excess tears, again and again, this drop can put a stop to it by making it refreshed.
Unlike many of its competitors, you will not suffer from natural blurry vision after applying it. As a result, your daily routine tasks and productivity will not be affected. Once applied, the drop lasts for a long time and thus ensures more convenience.
The Systane Ultra lubricant drops come at an affordable price and allow you to buy 2,4, or 6 of them at a time to save up even more! They come in two sizes of 10 ml or 0.33 fl. oz. and 4 ml or 0.14 fl. oz.
Highlighted Features:
Cures burning and irritation in the eyes.
Two sizes of 0.33 fl. oz. and 0.14 fl. oz.
Works fast, and the effect lasts long.
Doesn't blur your natural vision when applied.
TheraTears Eye Drops- Best Dry Eye Lubricant
The unique aspect of this eye drop from TheraTears is that it was formulated by a professional ophthalmologist after 18 years of research!
Its formula with electrolytes has proved to be quite effective in bringing the salt content of eyes back to balance. Once it has been applied, the eye drop continues its work against dryness for a long time.
It is an ideal solution for those of you who suffer from dry eye issues and allergic reactions to preservatives at the same time. TheraTears eye drops are absolutely free of any preservatives. So it can get you relief from burning sensations, itching, and allergy in your eyes simultaneously!
At first glance, it may seem like this product is set at a high price. However, this is actually one of the most affordable eye lubricants because it provides double the amount at a lower price than most. You will find it in two convenient sizes 0.5 fl. oz. or 15 ml and 1 fl. oz. or 30 ml.
Remember that this product is not recommended for people who have undergone cataract surgeries. It can create major inconveniences like swelling, severe pain, sticky buildups, and, in some extreme cases, even damage to the cataract implant.
Highlighted Features:
Comes in two sizes 0.5 fl. oz. and 1 fl. oz.
The unique electrolyte formula balances the salt ratio.
Created based on a doctor's 18 years of research.
Long-lasting effect without preservatives.
Available at a very affordable price point.
Clear Eyes Redness Relief Eye Drops
Sale
If you are frustrated with recurring redness in your eyes, it's time to try something like the Redness Relief eye drops from Clear Eyes. There are many reasons behind its strong stand on our list!
Firstly, its formula focuses on eliminating the factors causing this daily annoyance. The drop consists of 0.25% glycerin to lubricate the eyes and 0.012% Naphazoline Hydrochloride to relieve redness. Other inactive ingredients include purified water, boric acid, sodium borate, edetate disodium, and benzalkonium chloride.
All these elements together make sure that your eyes are not suffering from minor irritation, mild dryness, burning, or redness anymore. The drop will cool down the eyes and keep them moisturized for a good amount of time. Just applying it in the eyes once will provide you with a soothing comfort for up to 12 hours.
You can get it in any of the three convenient sizes 0.2 fl. oz. (5 ml), 0.5 fl. oz. (15 ml), and 1 fl. oz. (30 ml). The first one is meant for carrying around in pockets for emergencies. Even though all of them are already available at very affordable price points, you can save more by getting them in packs of 2 or more.
Highlighted Features:
Relief from mild dryness, minor irritation, and burning.
Consists of glycerin and naphazoline hydrochloride.
Available in three sizes 0.2, 0.5, and 1 fl. oz.
One application provides comfort for up to 12 hours.
Comes at a very affordable price point.
Bausch + Lomb Soothe XP Dry Eye Drops Xtra Protection
Sale
Soothe Bausch + Lomb XP Lubricant Eye Drops, Xtra Protection Formula, 0.5 Ounce/15 ml
EXTRA PROTECTION FOR DRY EYES: Soothe XP Eye Drops do what ordinary eye drops (non-lipid containing) can't The Soothe XP formula helps restore the eyes lipid layer for relief that lasts
DIFFERENT THAN ARTIFICIAL TEARS: MGD, which often includes breakdown of the lipid layer, is the main cause of evaporative dry eye Soothe XP Dry Eye Drops help restore the lipid layer to seal in moisture & protect against further irritation
Serving for over a century, Bausch + Lomb is one of the oldest brands developing and providing ophthalmic products in the USA. This particular eye drop from its Soothe XP series focuses on repairing the delicate but crucial layer of your eyes made of lipids.
This particular layer happens to be extremely thin – even thinner than your hair strands! Damage to this outer layer is one of the most common and prominent causes of extremely dry eyes. That is why Soothe XP aims at restoring this layer so that your eyes can begin producing tears in a natural way again.
Use this eye drop to get rid of usual dry eye problems like minor irritation and burning sensation. It will provide you relief from these issues along with sealing in the moisture and thus keep the eyes safe from irritation in the future.
The Soothe XP eye drop is made with 4.5% mineral oil and 1% light mineral oil to prepare the most effective emollient. Remember to apply it, especially after returning from an excessively windy or sunny atmosphere.
You can include them in your monthly budgets easily since they cost quite economical and contains 0.5 fl. oz. or 15 ml of the product in each bottle.
Highlighted Features:
Provides fast relief from burning and minor irritation.
Repairs the protective lipid layer to store moisture.
Includes Restoril mineral oils to prevent irritation.
Each bottle contains 0.5 fl. oz. of emollient lubricant.
Available at an economical price point.
Refresh Optive Mega-3 Lubricant Eye Drops
Sale
The Refresh Optive eye drops are the most suitable for those of you who would prefer multiple portable containers as opposed to a single one. That is because this line of drops comes in single-use containers. So once you use up one of them, you need to dispose of that particular vial and move on.
This may not be the best idea for people who prefer to keep the essentials at a minimum or for those who are clumsy in nature. However, these vials can help the ones who are forgetful and don't remember to carry the drop. They can keep some vials at the workplace so that they always have a backup arrangement.
Refresh Optive eye drops are made with two active ingredients named castor oil and flaxseed oil – both of which are natural. Other ingredients involved in it include 0.9% glycerin and 0.5% carboxy-methyl-cellulose sodium. All these come together to help moisturize your eyes and keep them hydrated for a long time.
It aims at treating the dryness issues created because of MGD or Meibomian Gland Dysfunction. The formula will repair and protect all three layers meant to keep your tear film safe.
Additionally, you don't have to shake the vial before applying, and it will suffer from a lot less blur than other competitors! That is why it is considered to be the best eye lubricant by many patients.
Highlighted Features:
Comes in packs of single-use containers.
Resolves dry eye issues resulting from MGD.
Protects eye cells with long-lasting moisture.
Contains a blend of castor and flaxseed oils.
Free of preservatives and requires no shaking.
Systane Long Lasting Lubricant Eye Drops
Sale
For those of you who prioritize the durability of eye drops over other factors, this long-lasting lubricant eye drop from Systane can prove to be a viable choice. It contains special ingredients that extend the lifespan of each application and thus provide you with long hours of comfort every day.
The specialty of this particular emollient is its originality. Systane has utilized its original formula to come up with this product. As a result, it consists of all the basic components of a typical Systane eye product.
Such elements include 0.4% of polyethylene glycol 400 and propylene glycol 0.3%. Apart from these two active ingredients, it also has purified water, hydroxypropyl guar, and five types of chlorides (sodium, potassium, calcium, magnesium, and zinc).
Unfortunately, this cannot be used by users who don't want preservatives. It uses polyquaternium-1 to preserve the product. But the good news is – it does have a preservative-free version to help those people!
These long-lasting eye drops made with the original Systane formula are available at very affordable price points. You can find the standard version in two sizes 0.5 fl. oz. or 15 ml and 1 fl. oz. or 30 ml. There is also a single-use version where 30 vials are provided, each having 0.023 fl. oz. or 0.7 ml of the product.
Highlighted Features:
Comes in three sizes 0.023, 0.5, and 1 fl. oz.
Moisturizes and refreshes your eyes for a long time.
Made with the original formula of Systane.
It has an alternative formula free of preservatives.
GenTeal Lubricant Eye Gel Severe
No products found.
If you are one of the individuals who suffer from severely dry eyes on a regular basis, this set of GenTeal lubricant eye gels from Alcon can be an ideal solution. Each of its packages comes with two tubes of this soothing gel. You will find 0.34 fl. oz. or 10 g of product in each tube.
Remember to squeeze one or two drops of this special gel into your eyes every night before going to bed. Doing so routinely will soothe your eyes throughout the night while you sleep. So the next morning, you will wake up with refreshing comfort and adequate moisture all over the eyes.
GenTeal has prepared this special eye gel with a unique formula. The most prominent ingredient in this combination is hypromellose which is present here at 0.3%. Applying it will provide your eyes temporary relief from dryness and minor irritation while also preventing further irritation in the future.
Compared to other lubricants recommended on our list, the GenTeal eye gel tubes actually provide slightly less product at the same price point. However, this is not because of some malicious intent the brand holds! It is only due to its difference in viscosity from other liquid eye drops.
Highlighted Features:
Made specifically for nighttime use.
The unique combination of ingredients.
Each tube contains 0.34 fl. oz. of product.
Thicker formula than usual to cure severely dry eyes.
Restores comfort and prevents further irritation.
Oasis TEARS PLUS Preservative-Free Lubricant Eye Drops
No products found.
This eye drop is meant to relieve you from dryness and irritation by providing enough moisture to delicate eye tissues. Using this will produce enough tears and keep them on the eye surface for a longer time. Besides, it does not make the eyes sticky. As a result, you will feel more comfortable throughout the day.
It is also free of any preservatives, which means you will get the eye drops in individual disposable containers. One box of Oasis Tears Plus lubricant has 30 vials, and each vial contains 0.01 fl. oz. or 0.3 ml of the product. So you can take some of them in your pocket while going outside.
While Oasis Tears Plus does happen to be one of the higher-end eye lubricants in the market, it also guarantees a higher rate of success and quality with its users. Some people also claim that using this product every day has saved them money from expensive ocular treatments!
Many patients suffering from this kind of severe dryness in their eyes found their holy grail in this eye drop after spending a lot on other unsuccessful lubricants. So it may be worth a shot if you have also experienced failure with the products you have tried so far.
Highlighted Features:
Preservative-free formula to cure mild to severe dryness.
Each vial contains 0.01 fl. oz. of product.
It can be used in the daytime or at night.
Comes in individual containers for one-time use.
More expensive than other competitors.
TheraTears Liquid Gel Nighttime Dry Eye Therapy Lubricant
Sale
Like other products of TheraTears, this nighttime liquid gel is also formulated under the supervision of an experienced ophthalmologist. Dr. Jeffrey P. Gilbard developed this line of solutions for eye dryness after researching it for 18 years!
This particular eye lubricant is especially meant for nighttime use. Once you insert a drop of the liquid gel into your eyes before sleeping, it moisturizes the surface and keeps it cool for the whole night. This level of comfort continues even after you wake up and lasts for quite some time.
Unlike most other eye lubricants, you will not suffer from overly blurry visions or crusting from TheraTears liquid gel. It is made with a special formula that combines ingredients in the most effective and long-lasting way. This hypotonic formula knows how to balance electrolytes in order to replicate healthy tears.
Since its formula does not contain any preservatives, you need to get rid of the container right after using it. That is why this lubricant comes in separate single-use vials.
There are 30 of these in each box, and in total, you will get 0.6 fl. oz. of the product. Each vial contains one active ingredient of 1% sodium carboxy-methyl-cellulose.
Highlighted Features:
Preservative-free lubricant meant for nighttime use.
30 single-use vials provide a total of 0.6 fl. oz.
Unique hypotonic formula balances electrolytes.
Provides no crusting and less blurring.
Comes at a very affordable price point.
Systane Nighttime Lubricant Eye Ointment
Sale
Although this is the third product of Systane we are recommending here, it is actually quite different from the first two eye lubricants on our list! Firstly, it is not an eye drop but a soothing ointment. Secondly, it is meant for nighttime use only.
You need to put it in the eyes just before turning off the bedside lamp for the day. The ointment will work throughout the night to give you a comfortable sleep and then lasting ophthalmic moisture the next day. It basically creates a smooth moisturizing layer over your eyes to protect them from dryness during sleep.
You will be glad to know that this product is completely free of preservatives. The formula of Systane nighttime lubricant contains two active ingredients of 3% mineral oil and 94% white petrolatum. Both of these are well-known moisturizers.
This lubricant comes in a tube carrying 3.5 grams of the content. Since it is an ointment, naturally, it comes at a higher price point than eye drops and eye gels. Although it may feel weird to have something oily inside your eyes at first, the ointment can truly relieve you of pain, irritation, and dryness in the eyes.
Highlighted Features:
An ointment made specifically for nighttime use.
Creates a smooth layer over the eyes for protection.
Keep the eyes moisturized during sleep.
Each tube contains 3.5 gm of the product.
Comes at a much higher price point than others.
Soothe Xtra Protection Preservative Free Emollient Lubricant Eye Drops
Soothe Preservative-Free Lubricant Eye Drops, Bausch + Lomb, Xtra Protection, Box of 30 Single Use Dispensers
EXTRA PROTECTION FOR DRY EYES: Soothe XP Preservative Free Eye Drops do what ordinary eye drops (non-lipid containing) can't This formula helps restore the eyes lipid layer for relief that lasts, but is preservative free for sensitive eyes
DIFFERENT THAN ARTIFICIAL TEARS: MGD, which often includes breakdown of the lipid layer, is the main cause of evaporative dry eye Soothe XP Dry Eye Drops help restore the lipid layer to seal in moisture & protect against further irritation
Another preservative-free option for eye lubricants is this Soothe Xtra eye drop from Bausch + Lomb. Like all other products of the Soothe Xtra series, this one also focuses on restoring the lipid layer over your eyes. The eye drop helps to rebuild this outer layer which plays a significant role in maintaining moisture.
It is made with Restoril mineral oils blended in a special way. The unique proportions enable this lubricant to be faster and more effective on the eyes. After bringing the moisture back to your eyes, the drop also makes sure to seal it in and keep them safe from further irritation.
Instead of only one active ingredient, the Soothe Xtra emollient has two – 4.5% mineral oil and 1% light mineral oil. Apart from these, there are some inactive ingredients like purified water, boric acid, and sodium borate decahydrate. This formula has proved to be a suitable one, even for sensitive eyes!
Since it contains no preservative, each box of the lubricant comes in 30 single-use vials holding 0.01 fl. oz. or 0.3 ml of the product. So after you have used them, you need to dispose of the vial immediately. Despite bringing so much to the table, it maintains an economical price point to be affordable for everyone.
Highlighted Features:
Repairs the lipid layer and protects it.
Made of a unique blend of mineral oils.
Suits comfortably even on sensitive eyes.
30 sterile single-use vials in each box.
Available at an affordable price point.
Siccasan Intensive Dry Eye Gel
Sale
If you suffer from several eye issues as a result of undergoing laser treatments or similar surgeries, this concentrated eye gel from Siccasan can be your new best friend! It targets curing common issues like dryness, irritation, and red eyes resulting from such operations with intensive care.
However, this doesn't mean resolving such serious issues caused by surgeries is its only goal. You can also use it for regular problems related to dry eyes resulting from usual factors like computer strain, contact lenses, air conditioning, and an excessively dry atmosphere.
No matter what the underlying cause is, this eye gel can provide you comfort from dry eyes.
It is different from most other eye lubricants since its ingredients do not include mineral oils or petroleum. This eye gel is made with more effective components like carbomer and dexpanthenol. Because of it, the gel feels soft and smooth on the eyes. It allows the eyelids to glide over the cornea and conjunctiva effortlessly.
To get the finest results, you should use it every night before going to sleep. This gel comes in tubes containing 10 g of product each. You can easily include it in your budget since the gel comes at an affordable price point.
Highlighted Features:
Provides intensive care with dexpanthenol and carbomer.
The formula is free of petroleum and mineral oil.
Cures dryness, itchiness, and red eyes.
Potent gel heals the corneal surface.
Suitable for eyes after surgeries or treatment.
Why Should You Use Eye Lubricant?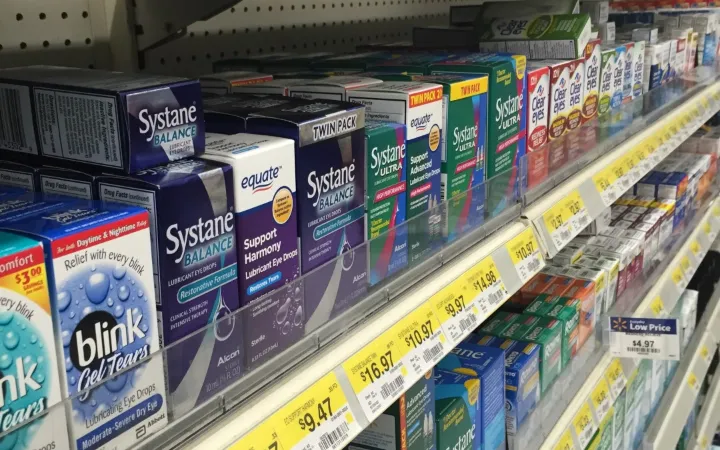 Relief From Dryness
The most common and obvious reason behind investing in an eye lubricant is, of course – to get rid of dry eyes. These products are meant to bring back moisture in your eyes and hold it there for a long enough time. They can also restore the damaged outer layers responsible for maintaining the moisture of your eyes.
Irritation Prevention
Oftentimes, our eyes become victims of unprecedented allergic reactions. They suffer quite a lot because of it itching continuously. Eye lubricants can soothe these eyes, remove irritation and also prevent such suffering in the future. You should keep them close, especially during the allergy seasons.
Improved Optical Quality
A study published in the 2012 journal of ARVO (The Association for Research in Vision and Ophthalmology) showed that using lubricating eye drops can improve your optical quality.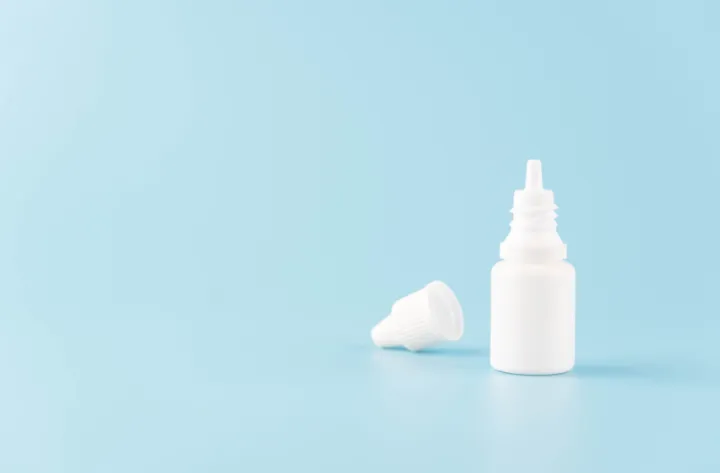 They carried out an experiment on 25 people suffering from mild to moderate conditions of DED or dry eye disease. Then they observed the OSI (Ocular Scattering Index) of the two eyes of each subject by applying a lubricant on one eye and not on the other.
The eye with lubricant showed increased OSI, which means the optical quality of the patients improved after installation. So you can rely on these lubricants as well to improve your vision and optical quality.
Post-surgery Care
These emollients can especially help out those who have done some optical surgery in their lifetime. Specifically, those who suffer from issues like dryness because of those surgeries should consider trying out an eye lubricant.
It provides necessary care for such eyes who have undergone LASIK, corneal transplant, or glaucoma.
Reduced Possibility Of Blindness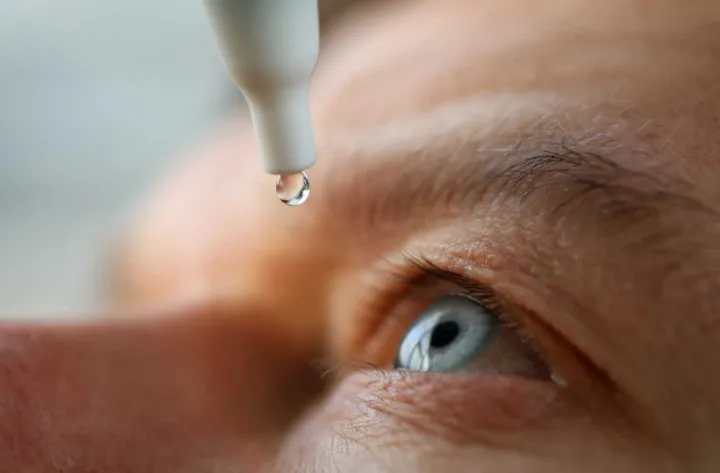 If your eyes stay moisturized more often, they will be less likely to lose power over time. Especially for glaucoma patients, it takes away the pressure from the eyes and keeps them further away from blindness. So their sensitive retina stays safer from getting damaged.
Caution When Using Eye Lubricant
Remember to take the following precautions before deciding on your final choice of eye lubricant.
Physician bits of Advice
Always consult with your physician prior to choosing a medical lubricant. Eye drops can often have ingredients that may not be harmful to others but can cause damage to people with specific medical conditions. So sit for a discussion with your trusted doctor or ophthalmologist to review the contents of your favorite emollient and see if it is truly the best eye lubricant for you.
No Touching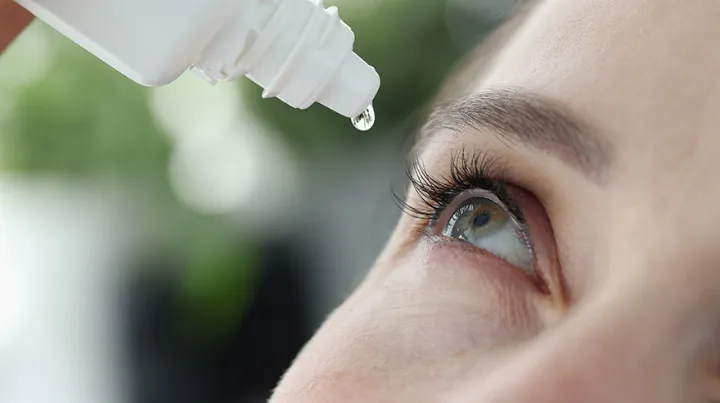 While using the lubricant on your eyes, remember to NEVER touch the dropper's tip with any part of your eye. Tilt your head back a little and pull down the lower eyelid. Then hold the dropper close enough to receive the product but not so close that its tip touches your eyes or anything else.
Don't Re-apply Single-Use Vials
It may be tempting sometimes to just see what happens if you apply a single-use vial twice, especially if it has enough remaining content to be used for the next dosage. However, never succumb to these temptations since reusing an opened sterile vial can result in discomfort, inflammation, and more severe conditions. This is because an opened eye drop vial is more susceptible to contamination.
No Contact Lens
If you are used to wearing contact lenses, remember to take them out before applying the lubricant. Otherwise, adverse chemical reactions may occur between the two delicate optical elements and cause more damage to your dry eyes.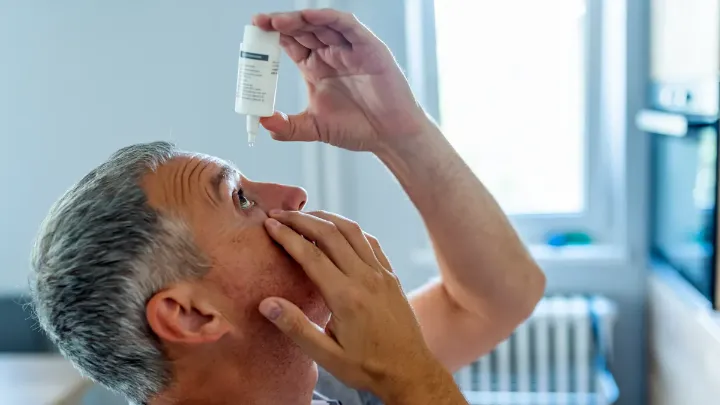 Discard If Necessary
Discard the entire container of emollient immediately if you notice a change in its color or consistency. Usually, an expired, or contaminated eye lubricating drop looks cloudy or alters shade. So throw away the product in case any symptom like this shows up in it.
Frequently Asked Questions
Are eye lubricants harmless?
Eye lubricants are safe for people having no particular medical condition. However, one or more elements of its ingredients may cause reactions in people who are allergic to those chemicals. That is why we recommend consulting with your doctor and discussing the safety of a product's contents.
How do lubricating eye drops work?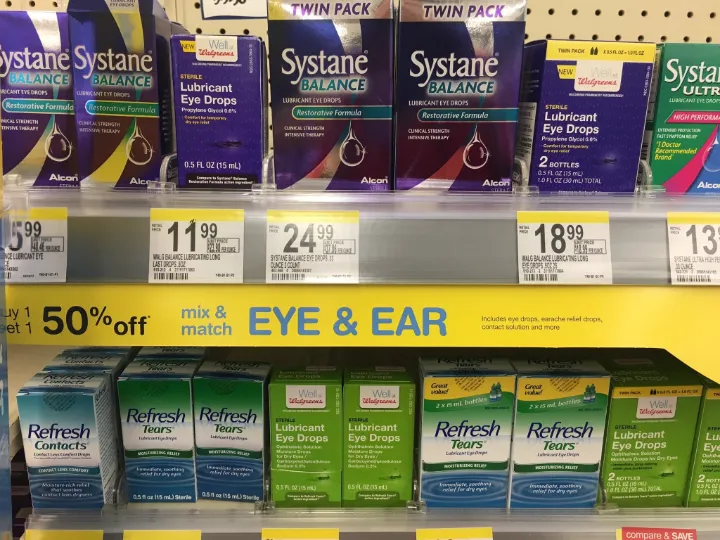 This eye drops work mainly by providing moisture to dry eyes. It can do so by restoring the lipid layer, which is responsible for maintaining the wetness, or by replacing the natural lacrimal fluid secreted by the eyes. Doing either of these will soothe dry eyes suffering from irritation, burning, and similar issues.
Is it safe to use lubricating eye drops every day?
It depends on how much your eyes need the product. If you suffer from severe dryness every day, then using it every day should be a necessity. The same can work for people with milder levels of dryness. However, using it for the long term on normal eyes may not have positive results.
Can you overuse lubricating eye drops?
Yes, you can overuse lubricating eye drops by taking them more often than recommended or inserting more of the product than necessary. Applying an emollient like this to sensitive organs like the eyes can cause their natural tears to wash away over time. So use these products within the recommended limits.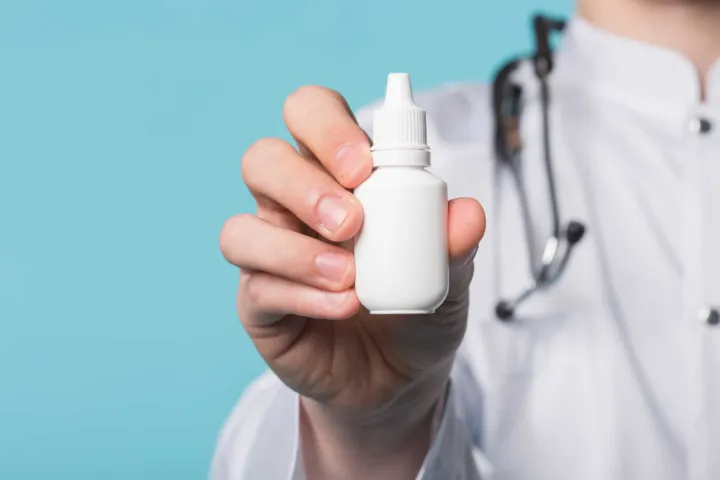 Should you blink after eye drops?
No, it is not a good idea to blink right after you use the eye drop. Blinking or moving eyes around to deliberately spread the product inside are both discouraged. All you have to do is close the eyes slowly and pad the inner eyelid corner gently with a finger.
Do eye drops get into your bloodstream?
Yes, the drops can get into your bloodstream if you blink too soon. The inner parts of your nose have a small canal where the tears from your eyes drain. By blinking right after applying the lubricant, it can enter the bloodstream through nasal vascular mucosa.
Final Thoughts
In the end, the best eye lubricant for you can only be decided by you and your physician. Depending on the product's ingredients, the severity level of your eyes' dryness, and several other factors, the right emollient for you can be determined.
Regardless of which one you choose, remember to always store the lubricant at the recommended temperature. The ideal range for it will be mentioned on the container's body. Besides, use it without touching its tip to your eyes or any other body part to avoid any possibility of contamination.
Once you have applied it in the eyes, you may feel the urge to blink a lot but resist it as much as possible to avoid further complications. That is why the best time to apply these lubricants is nighttime.
Just put it in, close your eyes, lightly pad the inner corner and go to sleep! You will feel a comfortable, soothing sensation in your eyes throughout the night!