With the right cuticle remover, you can make the process way too easier. We researched through several cuticle removers and tested various types before choosing our top picks. We found Sally Hansen Instant Cuticle Remover as an ultimate solution for its highly efficient performance and ease of use.
Best Cuticle Remover Reviews
Pushing back your cuticles on an everyday basis might not always be the best option. Most of the time, skins just keep building up. Though they might not change the overall look of your nails, some chances result in complications such as flaking and skin irritation. While using a cosmetic product, it's crucial to find out whether the product is capable enough to perform a great job without causing any hitches.
We spent over a week testing a variety of cuticle removers to compile the list of best cuticle removers. Also, we asked professionals about these products to have in-depth knowledge before we make our selection. Besides, we evaluated online reviews to learn about the experience of customers with these commodities. Based on the overall research and recommendation, we reviewed the top 5 cuticle removers.
Our results rely on their overall level of value and how effective they are for preventing irritation or any other discomfort. Over the course of this article, you will also find a buying guide that highlights the most significant aspects that will assist you in making an informed decision.
Top 5 Cuticle Removers
Sally Hansen Instant Cuticle Remover
Sale
The Sally Hansen Instant Cuticle Remover operates quite differently compared to the vast majority of cuticle removers available on the market. The formula features ingredients that are often found in quality skin care products to make sure finger and nail health preservation. The solution does not include any harsh chemicals that may cause irritation or any other complication.
If your cuticles have built up to the stage that requires removal from a chemical product, you need to think about why this happened in the very first place. Cuticles are more or less dead skin that turns out to be dry skin. Once you remove your skin, the most significant thing to do is moisturize your fingers. This is where Sally Hansen Instant Cuticle Remover standout, as it offers moisturizing ingredients within the formula.
After the complete removal of cuticles, the solution then treats the uppermost portions of the fingers and moisturizes them to reduce the rate at which dry skin begins to appear. This feature makes this a highly convenient solution as you don't need to purchase another product after the removal of cuticles. The highly effective all-in-one solution makes it the best product available on the market.
Deborah Lippmann Cuticle Remover
Sale
Deborah Lippmann is a renowned manicurist who has been working with great hands like those belonging to Kim Kardashian and Lady Gaga for years. Her nail care collection is just superb, and you will get similar results with Deborah Lippmann Cuticle Remover.
The composition formula of the product involves virgin wool wax, which serves as a primary active oil ingredient. The solution is safe from any harsh components such as formaldehyde, sulfates, or parabens. This makes it an excellent choice for people who are looking for a natural product that does an incredible job on cuticles.
This liquid is great at gradually exfoliating the area to soften the cuticles. These cuticles can then be gently pushed back with the use of a stick or pusher. The gentle and detailed process frees you from any worry that your skin might start burning if you leave the product for so long. Further, you need to apply only two drops per nail which makes it a cost-effective solution to let the bottle last for a long time. Overall, the solution offers great value for the money that you must be looking for.
Eveline Cosmetics Cuticle Remover
Sale
If you are looking for a professional product without a professional price tag, the Eveline Cosmetics Cuticle Remover might be the best option for you. The product offers way more than just removing dead and dry skin from your nails.
Featuring a unique blend of ingredients, including avocado oil, it makes sure to relax, hydrate and guard your fingers. The revolutionary formula penetrates through the nail structure, thus regenerating and reconstructing it. Enhancing flexibility makes your nails resistant to mechanical wounds and protects them against cracking. The Eveline Cosmetics Cuticle Remover works efficiently to restore the smooth surface and shine of damaged nails.
You can use the product once a week, which makes it a preferable option for busy users. The cuticle remover operates as quickly as 30 seconds. The intensive treatment is mainly designed for hurt and stiff nails. As soon as you apply the solution, your dead skin will disappear, and you will enjoy beautiful and healthy nails.
Blue Cross Cuticle Remover
Blue Cross Professional Nail Care, Hydrating, Moisturizing, Strengthening Liquid Cuticle Remover Softener with Lanolin for Brittle Nails, Hang Nails + Dry Cuticles, Made in USA, Pro Size 946ml, 32 oz
PROFESSIONAL SALON LEADER IN CUTICLE CARE: For 90+ years Blue Cross Professional Nail Care has been the preferred choice of manicurists, cosmetologists, nail artists, influencers, and beauticians for cuticle care - leaving nail beds clean, bright, moisturized, and nourished
INSTANT RESULTS: Our high quality, extra strength proprietary formula liquid cuticle remover and softener for nails gets rid of the toughest, thickest excess dead skin and cuticles around your nails without clippers, nippers or cutters. Immediately dissolves hangnails and cuticles for smooth cuticles in seconds, while leaving nails clean, bright, and white
If you are not willing to sit around and cut your cuticles, then you might look for an option that gets your cuticles neat without requiring clipping. The Blue Cross Cuticle Remover is super easy to use and store that guarantees you detailed cleaning.
When you are ready to clean up your nails, only take out the solution and pour a few drops over the cuticles. Wait for a few minutes to let it dry, and you will get rid of dead skin. Then wash your hands and clean the solution, and you are ready to go out. The process is faster compared to other traditional cuticle removers. The formula bottle features lanolin to enhance your skin and help your hands look better than before.
The product does not only make your nails look great but will get you feeling better and more confident. If you are someone who doesn't spend enough time taking care of your nails and your cuticles stay there for longer durations, then you will surely want to take a look at this product. The cost-effective solution is perfect for long-term use.
Cuticle Remover Maximum Comfort Grips
If you are looking for high-quality cuticle nippers that are going to be easier to use with a lot of comfort, then these can be the ones you are looking for. Usually, traditional nippers open a little but not in this case, as they open quite wide, so you can easily get all of the cuticles at a time. They don't simply have double springs like traditional cuticle nippers. Rather they are made of class quality products that assure you excellent performance.
The Cuticle Remover is made from high-quality stainless steel that doesn't rust or corrode. The product is designed in a way to stay sharp for as long as you need them. Consequently, you don't need to worry about sharpening them after every use. They are robust enough to cut through the cuticles instantly without hurting your fingers or requiring any effort. Additionally, they will keep you away from bacteria or any other infestations as you clean them after every use.
These cuticle clippers come with a 100% guarantee to ensure customer satisfaction. You can get your money refunded if you don't absolutely like them. Finally, the comfort grips around the hand let you hold them for as long as you need. With the ergonomic spring, you will have the ultimate comfort and versatility.
Cuticle Remover Buying Guide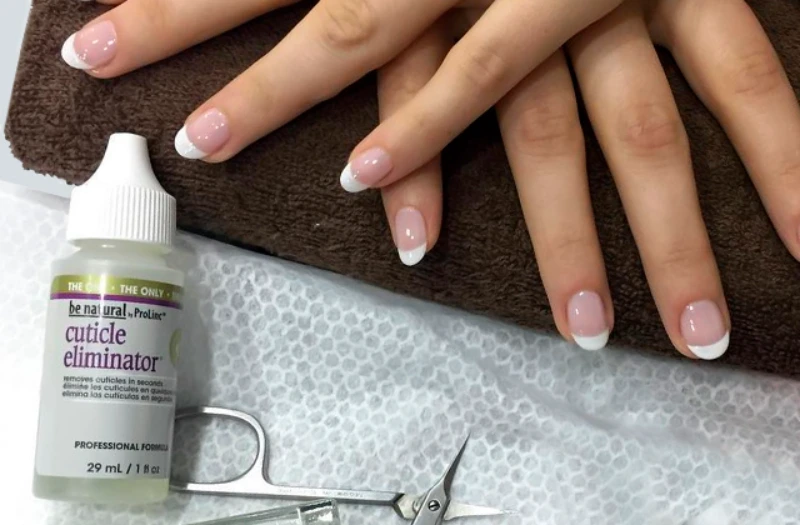 How to Choose
Types of Cuticle Removers
The foremost factor you should keep in mind is the kind of cuticle remover that you intend to purchase. You will find three kinds of cuticle removers available in different price ranges. Choose the one which is most appropriate for you.
Liquid Removers
Liquid removers are applied directly to the cuticles to eliminate dead and dry skin and leave you with better-looking nails. This is the easiest and safest option. Also, they are comparatively inexpensive.
Cuticle Sticks
The cuticle sticks are used to push back the extended cuticles. They are best suited for ragged and uneven cuticles. Properly use them for gentle and safe application.
Cuticle Cutters
These are shaped similarly to tiny scissors. They cut the cuticles and eliminate them. Be careful while using them to avoid any injury or painful infection.
Method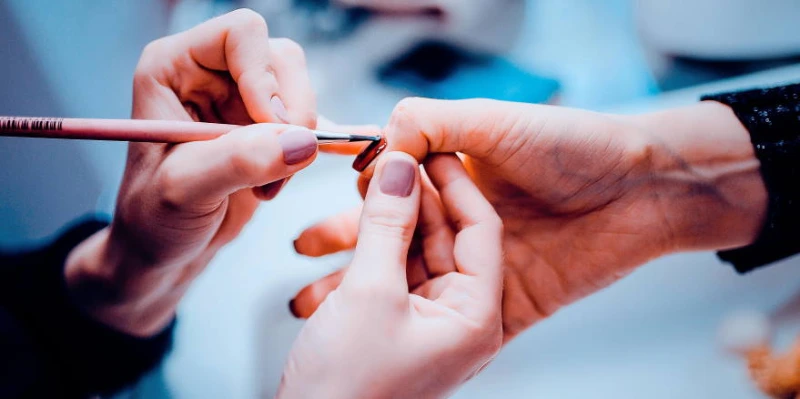 You will find a variety of ways to remove cuticles from your hands and nails. You can use traditional clippers that are available in different forms to break down the skins. On the contrary, you can use creams and oils to remove cuticles and enhance your skin. It's up to you which method is convenient for you, but you must look at these methods before coming up with the decision on an individual product that is going to be best for you. Once you are comfortable with the selected method, you will have an easy way to make your nails look great.
Price
You will find most cosmetic products as wallet drainers, but not with cuticle removers. Picking up the right cuticle remover can significantly save you money. With a minimal budget, you can invest in your nail care. You can expect to spend 5 to 10 dollars on good cuticle removers. However, if you are looking for salon-quality remover, they will cost you more as these products are reserved for professional use mostly. They come with additional ingredients to moisturize the skin well. But that would be only one less step to worry.
Value for Money
In our terms, value for money is associated with the size of the bottle you are getting. It's better to compare prices of various-sized products to have an idea of whether you are paying more or less. At times, purchasing bigger bottles will give you a lot at quite a reasonable price. Also, keep in mind whether you intend to buy a smaller or large amount of cuticle remover. If you know that you will make use of the product more often, then consider purchasing the bigger bottle. This will save both your precious money and time from running to the store time and again and getting another bottle of cuticle remover.
Ingredients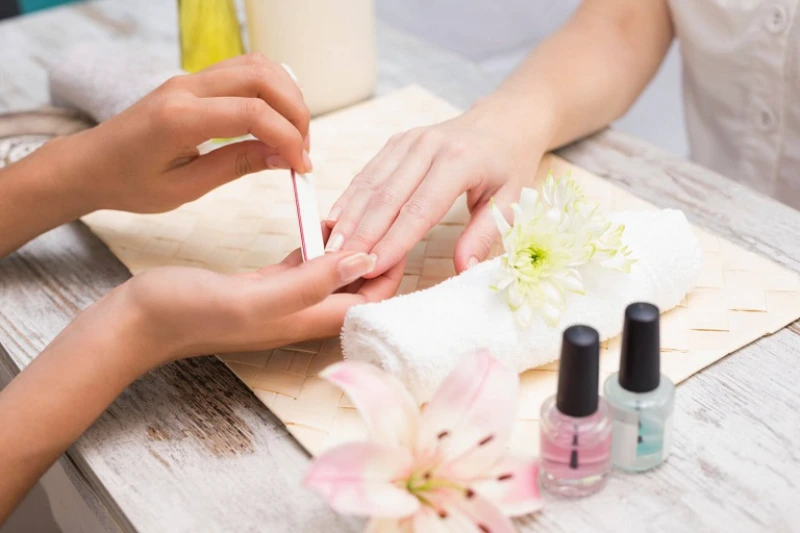 You will find a lot of cuticle removers that come with moisturizing components in their formulas. This will save you from the worry of getting back your nails moisturized once the process is done. Look for products that have green tea extracts and other natural oils in their composition. In case you have allergic skin, then choose cuticle removers that work gently on the skin. Consider products that are hypoallergenic for the safest results.
Convenience
Convenience is a major factor when it comes to nail care. If you are busy all day long, then you will probably want to spend minimum time grooming your cuticles. You will find certain products that will take just a few seconds. On the other hand, some products take more than 5 minutes and require several steps to complete the process. Therefore, purchase a product that suits your availability.
Additives
While looking for the best cuticle removers, make sure you opt for something that doesn't directly break down the skin but also helps to nourish your hands. If you are looking for a cuticle remover solution, then you may want something with a little bit of lotion along with other ingredients to keep your nails healthy and improve the overall strength of the skin around your nails. This is the best way you can improve your hands as well to make everything look great. Consider products that provide you with two in one solution.
Conclusion
The best cuticle removers will help you get rid of unwanted skin effortlessly and more efficiently. You will want to make sure that you are looking at various methods to find the best one that will work for you and gives your hands a way better look than before. Take out some time to look at what is out there and which is the best option for you. Once you make up your mind by considering important things, then try working hard at using them for the best results. Removing your cuticles on time with the best solution will be great on your part.