Looking for the best oil for oregano supplements?
Here you'll find a list of some of my favorite oregano oil supplements based on purity, carvacrol concentrations, and prices.
This medicinal oil has kept people in the Mediterranean healthy for centuries, and it's now available for you to use in convenient, easy-to-use supplements.
Oil of Oregano is a powerful health aid and has been proven in laboratory tests to be one of the strongest antiseptics known to man.
Carvacrol, one of the active ingredients in oregano oil, is reported to quickly and naturally eliminate a variety of pathogens such as viruses, bacteria, yeast, fungi, and parasites.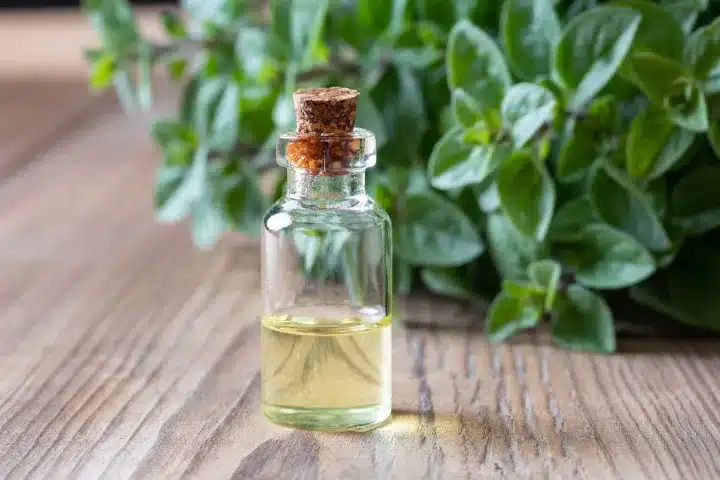 What I like about the Oil of Oregano is these pathogens cannot build up an immunity to it. Long-term use of antibiotics may cause these sneaky organisms to mutate and build up an immunity to them – such as the often fatal methicillin-resistant Staphylococcus aureus (MRSA), a nasty bacteria that are resistant to many broad-spectrum antibiotics.
Which are the Best Oil of Oregano Supplements?
There are many good oil oregano supplements to choose from. Some of the higher-quality oils are derived from hand-picked, wild Mediterranean oregano leaves.
How the oil is extracted from these leaves may also play a role in the quality of the oil. Proponents of essential oils believe steam distilling is one of the best methods for extracting oil.
Some manufacturers will tell you how they produce their oil, and others may not. Since the oregano oil industry is not regulated, I think it's the responsibility of the consumer to do some research on the company that manufactured the oil. No one else can do this for you, and it's the only way you'll know what type of product you're getting.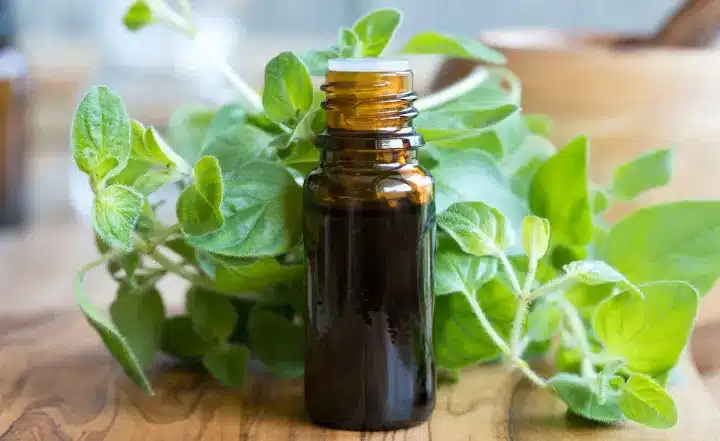 Some of My Favorite Oil of Oregano Products
So which are the best oil oregano supplements? Here are a few products that provide high concentrations of carvacrol and are made from hand-picked, steam-distilled oregano leaves.
North American Herb & Spice Oreganol
Claims to use hand-picked Mediterranean oregano leaves and then steam-distills to extract the oil.
Offers a huge selection of oregano oil products: soft gels, liquid oils, and creams. Some of their products come blended with olive oil, cumin, sage, and other herbal preparations.
Oregano P73 is their flagship oregano oil, and you can get it in different strengths.
Prices range from $45 for 1 ounce to $70 for 1 ounce Extra Strength Oreganol.
Natural Factors Oil of Oregano
Sale
This is a hand-picked, certified organic oregano oil supplement.
Natural Factors claims to guarantee a minimum of 80% carvacrol content; this formula comes mixed with virgin olive oil in a 4:1 ratio.
The suggested retail price is $18.95 for 1 ounce, but you can probably find it cheaper at various online health supplement retailers.
Source Naturals Oil of Oregano
Sale
Made from wild-crafted oregano leaves native to the Mediterranean region.
Provides a standardized 70% concentration of carvacrol.
One ounce bottle suggested retail price is $32.98 US.
Enerex Oil of Oregano
Sale
This is a Canadian company that offers hand-crafted and steam-extracted oregano oil.
Another one of the strongest carvacrol concentrations with minimum levels of 80% carvacrol per bottle.
Comes in a blended oil of 40% oil of oregano and 60% virgin olive oil.
Prices start at $25 for a 30 ml bottle.
I've used this oil as it's readily available in Canada; the product may not be currently available in the US. I find it very pure and strong. I like that it comes in a dark glass bottle and has a handy eye dropper for precise dosages.
Difference Between the Best Oil of Oregano Liquids and Capsules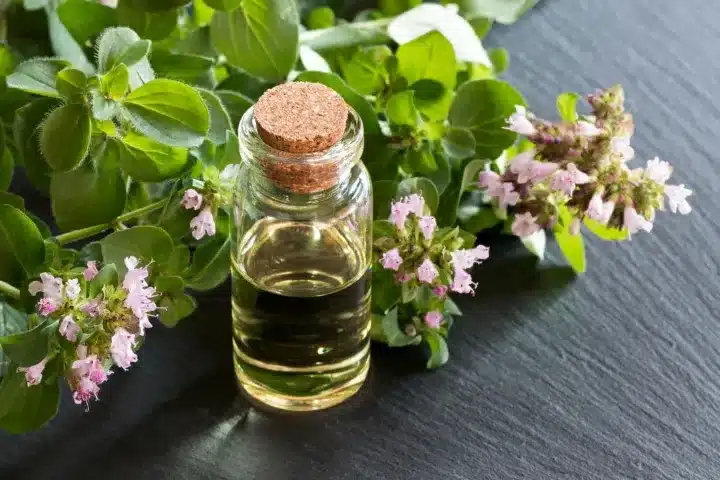 If you're interested in using Oil of Oregano, you can visit your local health food store or buy them online.
You'll find oregano oil in liquid and capsule forms.
Liquids offer the choice of using the oil topically or internally, and capsules provide the convenience of 'portability' and consistent dosages.
I found most oregano oil capsules come in quantities of 30, 60, and 90 capsules per bottle. Prices will depend on the amount of carvacrol per capsule and the overall dosage per unit.
One of the biggest sellers on Amazon.com is North American Herb Spice Oreganol. This oil of oregano has one of the highest customer satisfaction reviews, with many people pleased with its potency and health benefits from it.
Using the best oil of oregano supplements will ensure you and your family get the most benefits from this extraordinary oil. Discover for yourself the health benefits of the oil of oregano and experience nature's most powerful healing remedy.
Below is more Oil of Oregano products available from Amazon.com. You can learn more about the individual products, read customers' reviews, and decide which product meets your needs.