This article is specially written for women who love exercising because what you are going to read next is about female shorts. We all know that working out is important for everyone, and sometimes looking for sports attire may be stressful. Choosing the right attire for different kinds of sports can improve your performance as well as your freedom of movement. Therefore, in this article, we would like to introduce you to the ten best bike shorts for females who like working out or cycling or doing yoga.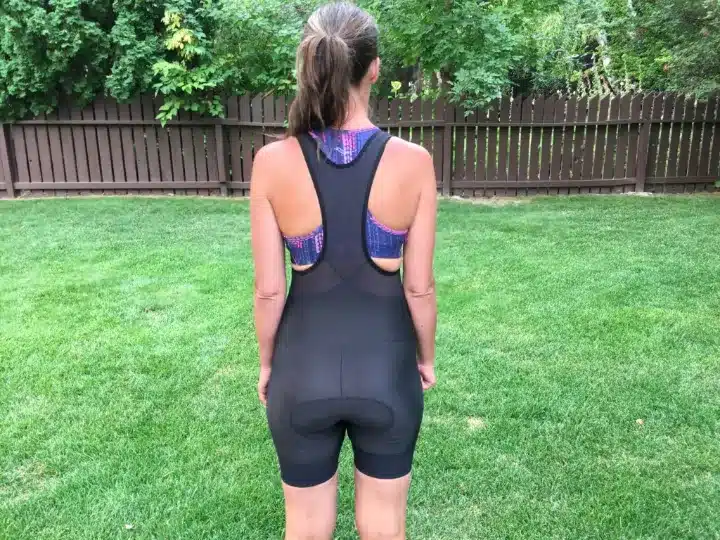 List of the Best Bike Shorts for Women
BALEAF for Workout, Yoga, Biking, Exercise Shorts, Side Pockets
Sale
The first one on this list is BALEAF's women's exercise shorts that come with side pockets. The side pockets are big enough to put your mobile phone in. Made of 87% of polyester and 13% of spandex, the shorts are very stretchy and breathable. They come in different sizes, including XS, S, M, L, XL, 2XL, and 3XL. You may refer to the size chart that has details about the size of the waist and hips before buying the shorts.
These shorts are ideal for various types of exercises, including yoga, running, jogging, cycling, GYM fitness, and even relaxing at home. They are comfortable to wear due to their non-see-through and moisture-wicking features.
Women's Bike Shorts for Cycling by NOOYME
NOOYME offers five different short sizes, including S, M, L, XL, and XXL. They are made of 80% of polyamide and 20% of spandex, making the shorts soft yet elastic. The shorts can prevent muscle strain and skin irritation. There are leg grippers that can keep your shorts in place while riding a bike. NOOYME's shorts have several layers and gel-padded chamois with a 3D structure which are specially designed for women's convenience.
Moreover, they are light, breathable, and fit comfortably on your skin. Unlike BALEAF, they don't have pockets, but they also have several choices of colors for females to choose from.
Women's Bike Shorts with 3D Gel Padded by Berry
Next, we want to recommend Beroy, which is an affordable brand of women's bike shorts. They come with numerous choices of colors and designs. Each pair of shorts consists of 80% polyester and 20% of spandex, making the fabric feel soft, elastic, and moisture-wicking.
Inside the shorts, there is thick 3D gel padding that helps ensure confidence and comfort. Women will find themselves more flexible in moving while wearing these shorts.
Women's Bike Shorts with Padded Wide Waistband by BEALEAF
BEALEAF also offers women padded bike shorts. Each pair is made of 80% nylon and 20% of spandex. The fabric is UPF 50+, offering UV protection. Plus, the shorts are stretchy and breathable. Comfortability is ideally ensured. In the hems, there are silicone grippers, preventing the shorts from slipping.
Each pair of shorts also consists of 2-sided pockets. Since friction is minimized, this product is perfect for cycling and spinning.
3-Pack Black Bike Shorts by Emprella
Emprella Slip Shorts 3-Pack Black Bike Shorts Cotton Spandex Stretch Boyshorts For Yoga,Black,Medium
The Right Choice for Women Shapewear: The Emprella shapewear for women tummy control The mid-rise tummy control shapewear short is designed with anti-allergic silicone grips in both waist and thigh area to prevent rolling issue or sliding out of position.
Excellent Materials: These biker shorts women are made of a special fabric blend with 95% cotton and 5% spandex. The cotton shorts for women are lightweight, stretchy, and super soft on your skin.
Made of 95% cotton and 5% of spandex, Emprella's slip shorts are very elastic and comfortable to wear. They will keep you cool, and not only are they used for biking or yoga, but they can also be used for underdresses.
A wide range of motion is maximized. Emprella guarantees the quality of its bike shorts, so you can receive your money back if you do not like them.
Women's Training Bike Short by Starter
Starter's shorts are made of 92% of polyester and 8% of spandex and can be washed by machine. They are ideal for biking, running, workouts, dancing, gymnastics, and playing volleyball. It has a wide waistband and stretchy fabric that could comfortably fit you.
Its Dri-Star feature will keep you cool and dry. With one pair of shorts, you will now feel more comfortable as you can maximize your movement.
Yoga Pants Tummy Control Workout Running by Custer's Night
Sale
These elastic female shorts are made from high-quality fabric consisting of polyester, spandex, and nylon. They are designed to dry quickly and provide comfort to females. The fabric is non-see-through and very stretchy.
The shorts have a hidden pocket in which you can put your credit cards or keys. There are five sizes to choose from, and please ask for a size chart when you buy the shorts.
Bike Shorts for Women 3D Padded by Sportneer
Sportneer Bike Shorts for Women 3D Padded Womens Girls Cycling Bicycle Biking Underwear Shorts Black
SPECIALLY MADE FOR WOMEN CYCLISTS: Finally a pair of biking shorts you can actually feel comfortable in! We know how hard it can be to find sportswear that actually works for women, and these Sportneer Bike Shorts are just what you need for the ultimate riding
COMFY, SOFT AND BREATHABLE: These breathable pants are made from 90% polyester for high elasticity, meaning you can slip in and out of them even if you're damp from your workout. Plus, they are great at wicking away moisture, keeping you dry and free of chafing.
Besides being sold at a reasonable price, Sportneer also guarantees its high-quality bike shorts that come with 3D cushioning. The shorts are breathable and comfortable to wear. They can reduce strain on your thigh, which is resulted from having long rides.
Not to mention their aesthetic design, the shorts are also moisture-wicking and stretchy. You may refer to the size chart before purchasing. What a great pair of shorts!
Bike Shorts Girls Cycling Shorts by Weimostar
Weimostar is another comfortable women's bike short. The elasticity of the fabric, along with the waistband, are the reasons behind its comfort. There is a 1.5-centimeter-thick of 3D gel cushion that is designed to protect you from fractions and injuries when you cycle.
Because the shorts are breathable and made of nylon and spandex, they are quick to dry. You can choose between five colors – pink, blue, light blue, green, and black.
Women's Active Bike Work Out Running by TSLA
TSLA is one of the well-known brands of women's bike shorts that are certified and guaranteed excellent quality. They are slim comfortable shorts that are uniquely designed for women athletes. Customers are satisfied with its features, such as UV protection, breathability, and durability. You can wear it for many occasions too, such as when you go to the gym or for any daily activities because it is also counted as a blending fashion.
They also have a secret pocket where you can hold your important objects. Before purchasing, please follow the size chart, and if you are not satisfied, you can still get a refund within 30 days.
Conclusion
Overall, we have looked through the 10 best choices of women's bike shorts. All of the shorts above are narrowly selected based on their quality and customers' feedback. Each of them has unique features, but they all provide maximum comfort for women as they allow free poses and movements. Hesitate no more and add one of these to your cart now!