As people age, their skin tends to become looser and develop spots, creases, and wrinkles. These are all common side effects of aging and happen as the skin loses collagen and elasticity. While some may try to use anti-aging products in order to fix this type of skin issue, they often don't see the results that they are looking for.
This is because when the skin starts to feel thin and crepey, it is an entirely different issue altogether. While many enjoy paper-line crepey skin as just a part of aging, it is actually a different issue altogether and needs to be treated as such. A wrinkle filler or anti-aging product will not fix this type of issue. Crepey skin needs to be treated in an entirely different way.
The good news is there are ways to fix crepey skin so that the skin can look healthier and more vibrant. Here is how it is done.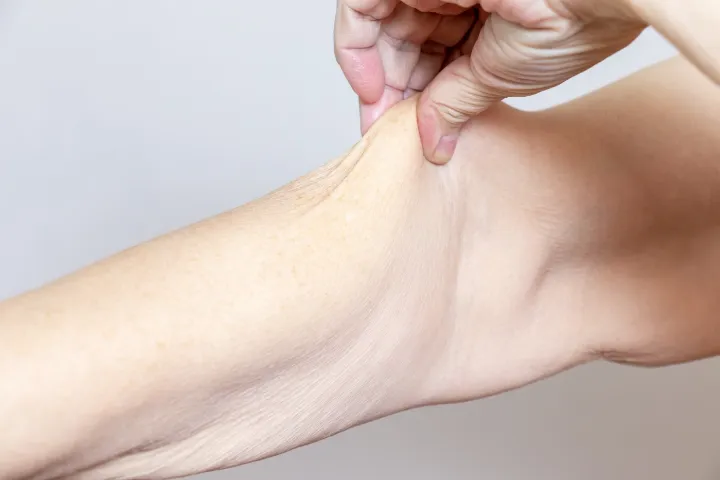 Understanding the Causes
The first step to fixing crepey skin is understanding why crepey skin happens in the first place. This type of skin issue is typically associated with sun damage. Over time, when excessive sun exposure breaks down the elastin in the skin, the skin begins to stretch and then eventually returns back to its normal position.
However, if you think of your skin as an elastic waistband, you can see that this expanding and contracting can start to have a toll on the look of your skin over time. Just as a waistband will begin to lose its tightness and become laxer and stretched out, so will your skin. The result is a thin, crepey look.
The more you hydrate the skin, the fewer chances you will have of experiencing this crepey effect. Of course, staying out of the sun and keeping the skin healthy with skincare products also helps. There are also things you can do to treat your skin once the crepey texture has taken place.
Here are some of the different ways that you can treat crepey skin.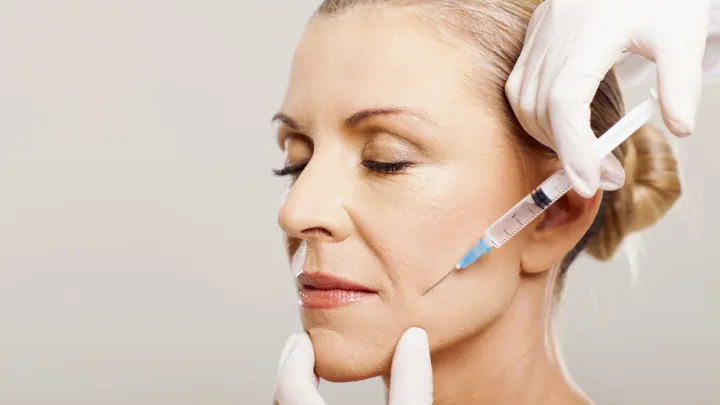 Professional Treatments for Crepey Skin
If you want to know how to fix crepey skin fast, then professional treatments are perhaps the best way to see fast results. However, it is important to note that many of the professional treatments out there are quite expensive and typically require multiple visits.
The good news is there are technological advancements from both plastic surgeons and dermatologists that can drastically impact the look of crepey skin. Here's how to fix this condition with professional treatments.
Retin A treatments to get rid of the wrinkles and creases from crepey skin
Laser treatments designed to tighten the skin
Laser resurfacing or microdermabrasion to resurface the crepey texture on the skin
Frazel laser treatments to encourage new collagen growth
Returned exfoliation to speed up cell turnover
Ultrasound to tighten the skin
CoolScultping to freeze and tighten loose skin over excess fat, which can slowly dissolve crepey skin
Fillers to approve the texture of thick, crepey skin and stimulate collagen growth
Glycolic acid, lactic acid, or Salicylic acid peels to remove damaged skin cells and encourage new cell growth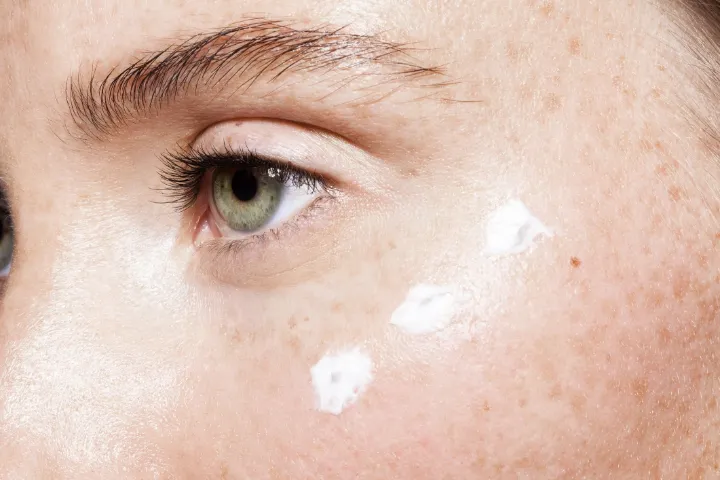 All of these treatments can improve the overall appearance of crepey skin and will likely need to be done regularly to keep the crepey texture from reappearing.
Massage For Crepey Skin
Regular massages are one way to help improve the condition of crepey skin. Massage can help stimulate the cells in your skin to regenerate. It can help get rid of the waste in your skin tissues and promote healthier-looking skin. It will help stimulate blood flow to these crepey areas and leave them looking more firm and plump. It is the same way that massage works for cellulite. Sometimes, the skin needs some extra stimulation to tighten back up and regenerate the way it is supposed to.
Supplements for Crepey Skin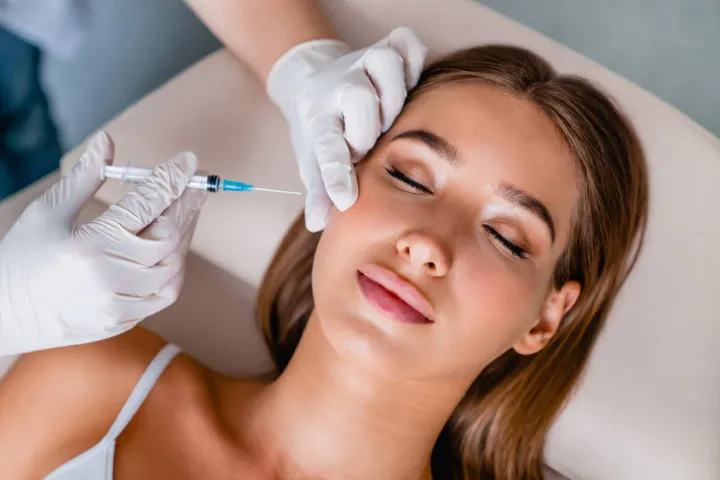 There are many experts that believe crepey skin can be linked to diet. A healthy diet can help lessen your chances of developing crepey skin and can even improve skin elasticity. There are also supplements that you can take in order to help restore the body so it can heal the skin on its own and bring back some of the elasticity that crepey skin lacks.
Here are some of the best supplements to improve crepey skin:
Collagen supplements
Gelatin
Vitamin C
Vitamin B
Biotin
Taking these types of supplements daily can slowly start to improve the texture and feel of crepey skin and help restore it to its normal
Topical Home Treatments for Crepey Skin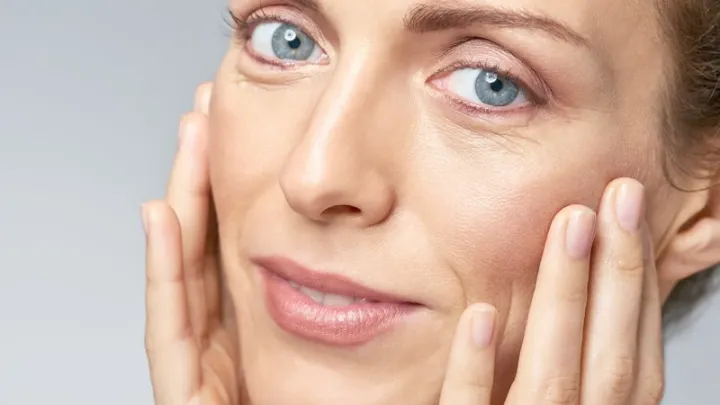 Treating the skin from the outside with tropical home treatments is another way to help improve the appearance and elasticity of the skin. Those with crepey skin should begin by exfoliating the skin daily. Regular exfoliation can help trigger collagen and elastin production in the body. It also gets rid of dead skin cells and encourages the body to grow new skin cells.
You can buy over-the-counter exfoliators, or you can make your own at home and apply them. Here is how:
Mix one part sugar with one part olive oil. The olive oil will help hydrate the skin, while the sugar will help exfoliate away dead skin cells while introducing alpha hydroxyl acid to the skin. This is a completely safe and natural scrub.
Apply over the skin and rub in a circular motion, massaging for several minutes until most of the scrub has dissolved.
Rinse off the excess scrub with warm water.
After exfoliating the skin, you may also want to follow up with a regular daily moisturizer. The more hydrated the skin is, the less crepey it will appear. Those with this type of skin should moisturize once in the morning and once in the evening before bed. When looking for a moisturizer, seek one that is thick and creamy and preferably one that has collagen and other elastin-boosting properties in it.
If you prefer a more natural moisturizer, you can moisturize your skin with a mixture of equal parts honey and coconut oil. The more you can hydrate the skin, the better.