Truth be told, there are some models that are a bit different when compared with regular men's shavers. These differences are barely noticeable, but they are there. This can make things a bit confusing, and most buyers do not even think about this. Fortunately, there are more and more states that adopted laws in which such products cannot be more expensive for absolutely no reason. Regardless, for our list, we went ahead and selected 10 different models that are advertised as being strictly for women. Some of them come with extras that indeed work only for women.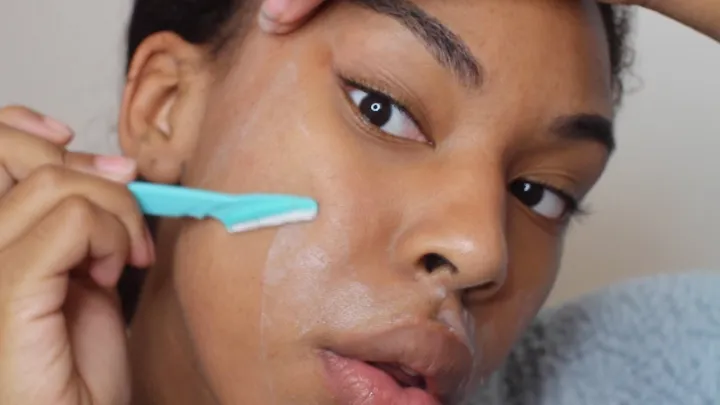 Best Electric Shaver for Women
One of the biggest challenges in putting this list together was actually selecting 10 different models. The main problem is the fact that there are just too many models from the same manufacturers. Regardless we were able to limit our list to just 10 different products. With these things in mind, let's jump right into our list of the top 10 best electric shavers for women's review.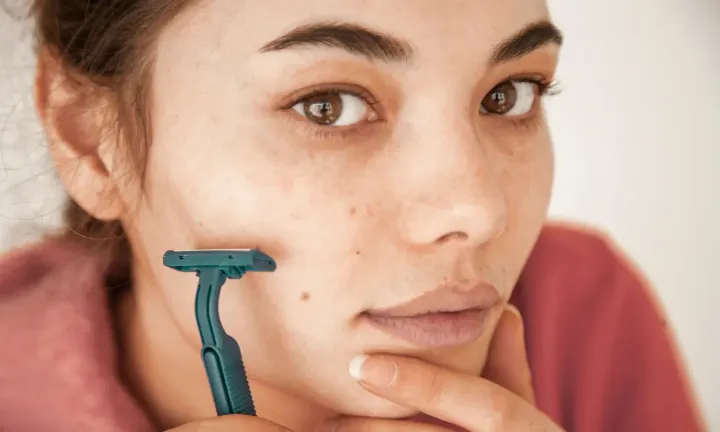 Braun Silk-épil 7 7-561
The Braun Silk-épil 7 7-561 might seem like an expensive model, but this is explained by the fact that it is a premium model. It comes as a kit that includes several useful accessories and can convert it from a shaver to an epilator or trimmer.
Braun states that their model is extremely gentle on the skit using a special design. It can be used while under the shower due to its waterproof construction. It includes a wall charger and can be used while plugged in or as a cordless shaver.
Remington WSF4810 Women's Travel Foil Shaver
Sale
One of the main factors that make the Remington WSF4810 such a decent pick is just how portable the device is. The model is a compact shaver that includes a built-in battery in a compact form factor.
The model comes with an interesting dual trimmer system that removes the hair in one go. It is delicate on the skin, and it prevents any kind of injuries, cuts, or nicks. The model uses an angled head that makes it much easier and a whole lot faster to shave.
Satiny Smooth by Conair Dual Foil Wet/Dry Rechargeable Shaver
Sale
Conair Body and Facial Hair Removal for Women, Cordless Rechargeable Dual Foil Shaver & Trimmer, Perfect for Face, Ear/Nose, Eyebrows, Legs, and Bikini Lines
Portable Ladies Shaver: This full-size dual foil shaver is rechargeable shaver gives you smooth results for those hard-to-reach spots. Twin independent floating cutters + foils work on wet or dry skin to deliver silky smooth results.
Remove Hair from Head to Toe: Remove unwanted hair from the face, bikini line, legs & more with the Conair line of trimmers, shavers, & epilators. Great results without the irritation of shaving & waxing.
Satiny Smooth by Conair is a great pick for the ones that cannot afford to pay too much for an electric shaver. It is a simple model with twin independent cutters and foils. This makes it easy to remove the hair in just one go and avoid getting cuts.
Similar to other shavers, the model comes with a built-in rechargeable battery and a wall charger. It has a small cleaning brush and an additional pop-up trimmer that can be used for more delicate areas such as the bikini line.
Remington WDF4840 Women's Smooth and Silky Foil Shaver
Remington WDF4840 shaver is a more advanced model that comes with an improved design. It is a bit more expensive but the ones that can afford it will surely be satisfied with the results.
The shaver uses a new cutting system that comes with a guard which prevents cuts and skin irritations. It has a bikini trimmer and a cordless design that makes it portable and a lot more convenient to use without being constrained to be around a wall plug to power the device.
TOUCHBeauty TB-1653 Mini Women's Rotary Shavers
The TOUCHBeauty TB-1653 is an interesting model and probably one of the only rotary shavers that use such a design. It actually has just one rotary blade that makes it very easy to shave, even in the most inaccessible and sensitive areas.
As expected, the model is cordless. It runs on a AA battery which is not included in the kit. Having a rather compact form factor makes the device very easy to travel with. It takes almost no storage and can fit even inside a small pocket.
Remington WDF-3600 Smooth & Silky Women's Shaver
Sale
Remington WDF-3600 is a more expensive product that comes with a classic design. It has a dual-blade system and a hidden bikini trimmer. The dual blades allow for excellent performance as the hair is removed in just one go.
For extra safety, the manufacturers designed the trimmer with a guard head. It can be used on both wet and dry skin, and a full battery charge should last more than enough time. The handle of the model has been made to ensure a decent grip, while the on/off button has been placed in such a way that it is easy to reach.
Braun Silk-épil 5 5-280
The Braun Silk-épil 5 5-280 is yet another travel-friendly model that was made to be small, slim, and easy to use at the same time. Its price places it somewhere in the mid-range, and its build quality does not make it feel cheap at all.
The model uses a simple system that allows the user to quick-swap the shaver heads. It can be converted from a shaver to an epilator or a bikini trimmer. The model includes all the required accessories, including a battery charger. It can be used on both wet and dry skin and a full charge should last for quite a while.
Panasonic ES2216PC Close Curves Women's Electric Shaver
The Panasonic ES2216PC is a great shaver for women who are looking for a great deal. Despite being rather inexpensive, the product offers excellent protection and works quite well even on sensitive skin.
Similar to other shavers, the model can be used on both dry and wet skin. It includes a bikini trimmer that can be snapped on quite easily and a large built-in rechargeable battery. The model also allows the trimming length to be adjusted, which can prove to be a rather useful feature.
Philips HP6401 Satinelle Epilator
Sale
Philips HP6401 Satinelle is a small epilator that comes with a travel-friendly form factor. Its price tag makes it a rather tempting purchase as it also offers excellent performance.
The model comes with multiple speed settings and features an ergonomic grip. It is a corded model, which might be a turnoff for some women, but this makes it a bit more reliable since batteries tend to wear off and cannot be replaced all that easily.
Panasonic ES2207P Ladies Electric Shaver
The Panasonic ES2207P is not only one of the most affordable products on our list but also a highly reviewed one. It manages to offer excellent performance while still protecting the skin from cuts.
The shaver uses a multiple razor system that ensures the hair is removed in one go. It also has a bikini trimmer and safety guards. It is relatively easy to clean and comes with a comfortable handle that ensures the device will not slip out of the hands of the user.
Final Words
Women's electric shavers use a simple design that has proven to work quite well for men. While the hair is not as thick as men's hair, removing it is not that different. What is common to see on these devices is a bikini trimmer, and most of them have it.
For our list, we included both corded and cordless models. The more compact ones usually do not have a built-in rechargeable battery which means they will come with an AC adapter. There are also a few travel-friendly models, and for the most part, their pricing is fair.