Curly hair is synonymous with a diva look. And if you are naturally blessed with curly hair, then you've probably got lucky when your looks were in the making. That said, curly hair requires immense hair care. Because a single slip in the hair care regime can cost you frizzy locks, something you wouldn't really want to compromise about. To make your hair matters smoother, here are the best shampoo and conditioners for curly hair.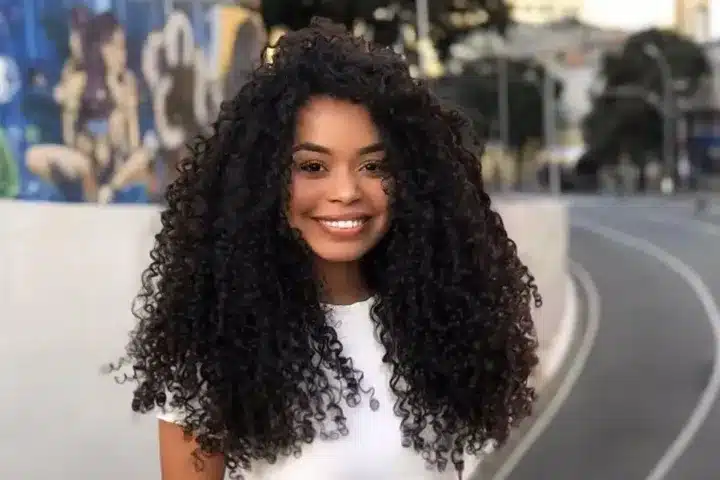 Best Shampee and Conditioner for curly hair
Frederic Fekkai Luscious Curls Shampoo and Conditioner
Sale
L'Oreal Paris Sulfate Free Purple Shampoo and Conditioner Set for blonde hair, EverPure 1 kit
Toning Purple Shampoo and Conditioner Set: Maintain your perfect blonde with this set that hydrates and neutralizes brassy yellow and orange tones in blonde, bleached, highlighted and silver hair
Hydrating Formula: This moisturizing conditioner and shampoo is infused with Hibiscus and Purple Dye to tone brassy hair and leave it deeply moisturized; Vegan, sulfate free, paraben free with no harsh salts
This is a two-in-one formula that is a blessing for your locks. It takes the shine in your curls up by several notches. One wash and you would be able to flaunt curls that stand out with a texture that makes folks go wow. It is one of the best shampoos and conditioners for curly hair.
Davines- Love Lovely Curl Enhancing Shampoo
Half the life in your curls comes with a good volume. To boost it or to maintain it, you have the Love Lovely Curl Enhancing Shampoo by Davines. The special formula is lovingly made, particularly for those who have curly hair. It keeps the hair moisture intact and adds volume to your hair. A plus point is the presence of olive oil in the shampoo, which does wonders for your hair.
MopTop Daily Conditioner
Sale
This solo conditioner is meant to be your all-time favourite partner that is infused with honey and sea botanicals. The condition works to hydrate your curls with natural humectants. It also loves to get comfy in your hair owing to its good absorption rate and helps to increase the moisture content. Ultimately, you get to say hello to soft curls and bid farewell to split ends.
The Body Shop- Rainforest Shine Shampoo
There is no denying that The Body Shop is pro at delivering the promises that it makes. And all means to the end are mild and natural formulae. The Rainforest Shine Shampoo is the perfect shampoo for curls that go dull and limp. The formula is infused with sugar, manketti nut oil, Community Trade honey, and Pracaxi oil. All these work together to keep your curly hair shiny, soft, and lively, minus any reliance on harsh chemicals.
Mixed Chicks Leave-In Conditioner
Garnier Whole Blends Sulfate Free Remedy Miracle Nectar 10-in-1 Repairing Leave-In Conditoner for All Hair Types, Honey Treasures, 5 Fl Oz, 2 Count (Packaging May Vary)
Our sulfate-free 10-in-1 treatment prevents split ends and hair breakage, repairs strength, moisturizes, softens, improves detangling, smooths flyaways, adds silky shine, protects against heat damage, conditions and delivers healthy-looking hair
Up to 72 hour damage protection when used with our sulfate free Honey shampoo and conditioner
This conditioner has great hydrating powers. It smells great, is non-sticky, and is lightweight. The outcome is soft curls with fully hydrated locks. The leave-in conditioner penetrates deep into your locks to smoothen the follicles.
Oscar Blandi- Jasmine Smoothing Shampoo
LATINUS BEAUTY CONTROL Impossible Keratin Lock The Look Styling Cream for Frizzy, Hard to Manage Hair (8 oz)
ULTIMATE FRIZZ CONTROL This heat-activated styling cream has Murumuru Butter that forms a strong moisture barrier around the hair to defy frizz; tapioca also has a flexible hold to keep straight hair with no flyaways
SHINY, SILKY HAIR Our proprietary Impossible Keratin complex (Vegan Keratin + Vegan Collagen + Silk Amino Acids) greatly enhances hair strength and flexibility, penetrating the inside of the hair to strengthen it, prevent breakage and avoid flyaways
This is another good pick for curly hair. It helps you to tame your wild locks into behaving like the picture-perfect curls that everyone wants. The Jasmine smoothing shampoo is great for getting smooth and shiny hair. You can also use it for straight hair.
Curl Junkie Hibiscus & Banana Deep Fix Moisturizing Conditioner
This formula is for curly hair that needs tender love and care with extra moisturization. The condition is the perfect pick for your curly hair. It is packed with a banana extract, which softens your locks and smoothens your hair shaft. Hibiscus, on the flip side, works to revitalize your hair curls.