If there is something that every woman has in their purse, it is lipstick. It is one of the most important pieces of makeup which is considered essential. It is probably more important even than mascara, but opinions can vary. What seems to be worth mentioning is that they are extremely common. The difficult part is finding a color or shade that matches the style of a person. It depends a lot on the makeup and various physical traits.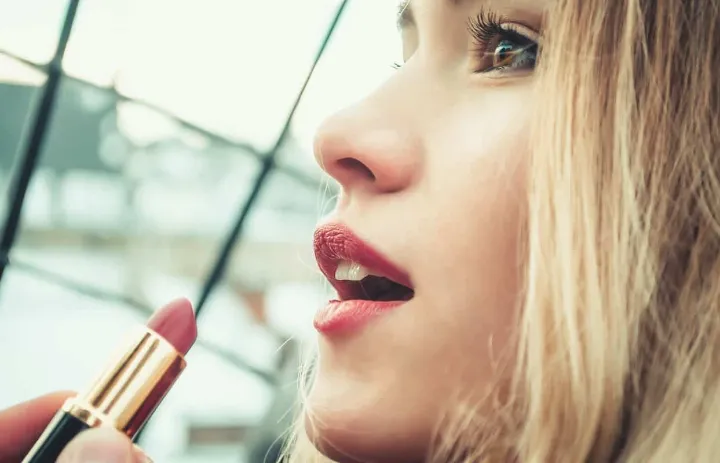 Choosing the right lipstick is different from choosing a cream or other skincare products. Nobody looks at the ingredients as they tend to matter less. Most lipsticks use the same ingredients, and only their color is different. What women tend to look at is how long they last or how resilient the lipstick is. Some lipsticks can be extremely difficult to remove, which recommends for regular all-day use. Others are easy to wipe off, but in both cases, it is better to carry them around in a purse.
Best Lipstick Reviews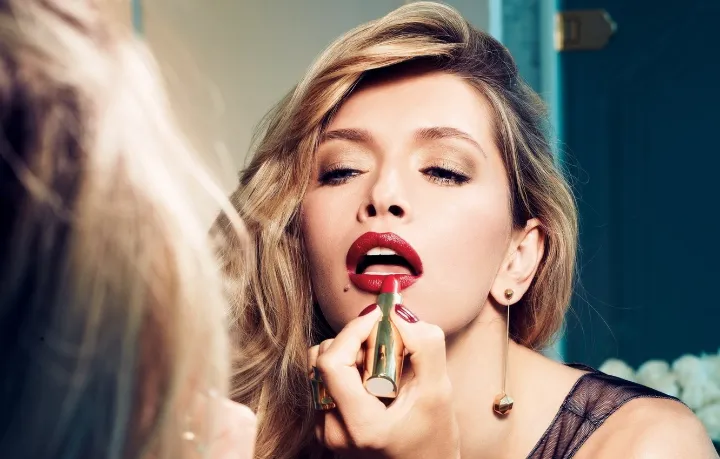 Today we will have a look at 10 different lipsticks. Some of them come from famous well-known brands, while others are made by smaller manufacturers. In both cases, we aimed to select only high-quality products. With no further ado, here are the top 10 best lipstick reviews.
Clinique Almost Lipstick Black Honey
Clinique is a trusted and well-known brand for its high-quality products. The Almost lipstick mini is fairly expensive when compared with other products on our list, but on the plus side, it can be considered a high-quality lipstick.
The product comes in a mini size that can be hidden even in a very small pocket. It weighs about 0.04 ounces, and it can last an entire day, meaning that it is difficult to wipe it off. The lipstick comes in black honey colors, which are recommended for formal outfits.
Revlon Super Lustrous Lipstick Creme, Fire and Ice 720
Sale
Revlon Super Lustrous lipstick crème is a great option for women that need something affordable for a tight budget. It is a simple lipstick that comes in a fiery red color making it rather sensual. It has a soft consistency that makes it easy to apply evenly.
In terms of texture, it was made to feel silky. It is also a bit glossy and tends to last a long time, yet it is easy to wipe off. The product is also available in 72 other colors.
Colourpop Ultra Matte Liquid Lipstick
Women that need a more natural look will surely love the Colourpop lipstick. It is a simple product that comes in a high-quality bottle and a natural color that does not seem invasive or too intense.
The lipstick is fairly easy to apply due to its texture and can last for a long time. This means that it is also a bit more difficult to wipe off. The lipstick is completely wipe-proof. The only downside of the product is that it can be a bit expensive when compared with other models in our list.
Golden Rose Velvet Matte Lipstick
Golden Rose Velvet lipstick is a great option for women that would like something a bit darker. It is a velvet matte lipstick that offers a more serious yet seductive look. The color and the fact that it has a matte tone make it a decent pick for casual and formal outfits.
An interesting fact is the addition of moisturizer ingredients. The lipstick is paraben free and has been tested by dermatologists. It is fairly affordable and comes in a 0.15 ounce which should last for a while even it if seems small.
Burt's Bees Lipstick, Blush Basin
Sale
Burt's Bees 100% Natural Moisturizing Lipstick, Crimson Coast, 1 Tube
LONG LASTING LIPSTICK: Intense color with 8 hour moisture leaves lips silky smooth with a satin finish and creamy texture,
MOISTURIZING LIP COLOR: This lipstick helps condition and sooth lips with moisturizing ingredients like Beeswax, Moringa Oil, Raspberry Seed Oil and Vitamin E,
Burt's Bees is one of the most trusted brands on our list, mostly because they focus on using natural ingredients. Their Blush Basin lipstick is no exception from the rule. It is a natural product that offers excellent results. It is easy to apply and does not rinse off all that easily.
The lipstick has a matte look and comes in 14 different shades. Its texture is extremely soft, which makes it easy to apply evenly in one go. The lipstick comes with a decent price tag offering a great option for women that need something that adds a tone of seriousness.
L'oreal Colour Riche Lipcolour, Fairest Nude
Sale
L'Oréal Paris Colour Riche Original Creamy, Hydrating Satin Lipstick with Argan Oil and Vitamin E, Fairest Nude , 1 Count
The Houses of Colour Riche: Introducing four vibrant lipstick families of Reds, Berries, Pinks and Nudes. Choose from lipsticks like bold red lipstick, vibrant mauve lipstick, bright pink lipstick, and your lips-but-better nude lipstick
Moisturizing Lipstick Formula: Smooth your lips in just 1 coat with 75% caring ingredients like Argan Oil & Vitamin E. Our lip stick leaves lips feeling soft and moisturized for a long lasting lipstick look that doesn't smudge, smear, migrate or feather
L'oreal Colour Riche Lipcolour is their latest line of lipsticks that were made to be affordable and reliable. The line uses high-quality ingredients such as Omega 3, Argan oil, and vitamin E that can soften the lips.
In terms of diversity, lipstick is available in 42 different colors. All of them have a soft texture and excellent coverage in just one go. The lipstick is extremely affordable and tends to last quite a lot, even for up to an entire day.
Wet n Wild Mega Last Lip Colour Sugar Plum Fairy
Wet n Wild is a great brand that offers multiple lines of lipstick that are affordable and offer excellent results. The Mega Last Lip Colour lipstick uses a special formula that makes it last for up to 4 hours. It might not seem like much, but on the other hand, it is not the kind of lipstick that is recommended for regular daywear.
The lipstick glides extremely easily due to its soft texture. It has a more intense color with a matte tone. As for diversity, lipstick can be found in multiple different colors.
L'Oreal Paris Colour Riche Lip Balm, Pink Satin
L'Oreal Paris Colour Riche Lip Balm is a great lipstick for women who suffer from dryness. It is one of the few lipsticks that were actually made with ingredients that can help hydrate the lips for up to 8 hours.
The lipstick itself is fairly easy to wipe off, which means it might not last as long as some women would like, but it is a great product that comes with a great price tag and can be found in 8 different colors.
Nabi Cosmetics Professional Selected Lipstick set of 8
For the price, it is difficult to find a better deal. The Nabi Cosmetics Selected Lipstick kit includes no less than 8 different colors that come with a really good price tag. Offering such great diversity for little money is what made the brand so popular.
The lipstick has a natural intensity and tends to last a lot. It can survive even a full day at the office, but it never hurts to have it around in a purse. The texture of the lipstick is quite soft, and it is easy to apply even in one go.
NYX Matte Lipstick, Whipped Caviar
NYX PROFESSIONAL MAKEUP Matte Lipstick - Whipped Caviar (Muted Plum)
Smooth and Plush Matte Lipstick: Load your lips with the plush, pigment rich matte colors of this shockingly smooth matte lipstick that glides right on and stays in place with a silky matte finish
Creamy and Dreamy: This matte lipstick is never dry feeling, always creamy, dreamy and matte; Now available in a range of fresh new matte colors, these playful matte lipstick shades are just what your lips need
NYX is a great brand that offers excellent products. Their Matte Lipstick is by far one of the most popular picks on the market. A big plus is a fact that the manufacturer offers no less than 33 different colors for the lipstick, and it can be purchased in 33 different colors.
The lipstick is not glossy. Its matte tone makes it a great option for a day at the office and casual outfits. The lipstick is easy to apply and uses a special formula that makes it last an entire day.
Final Words
For some women, the color and shade of lipstick is the most important factor, but pricing can also be an important influencer when choosing lipstick. For our list, we attempted to include more than enough different lipsticks for every woman to find a suitable product.
The duration of how long the lipstick can stay on during a normal day can vary a lot. Some last only a couple of hours, while others are so difficult to wipe off that they can survive an entire day. For our list, we managed to include multiple types.