There are some best cosmetics brands listed below. The ladies are so obsessed with beauty products for a long. It is desired to look prettier than others by women of all ages. They used to apply homemade and herbal treatments on their skin before. But after the rise of the cosmetic industry, they have adopted these products curiously. But it is so difficult to choose the right brands which suit the skin more.
The selection of more suitable products is very important. You never want to be a pancake while applying makeup, but you could look like it if you choose even a foundation that doesn't match your skin tone. Moreover, not every product of a particular company cannot certainly be compatible with one's skin. You have to be more careful while choosing the brand.
In this regard, you should check out this list of Top 10 lesser or of no harm, best cosmetics brands for beautiful women in the World, 2023.
Best Cosmetics Brands For Beautiful Women Reviews 2023
Urban Decay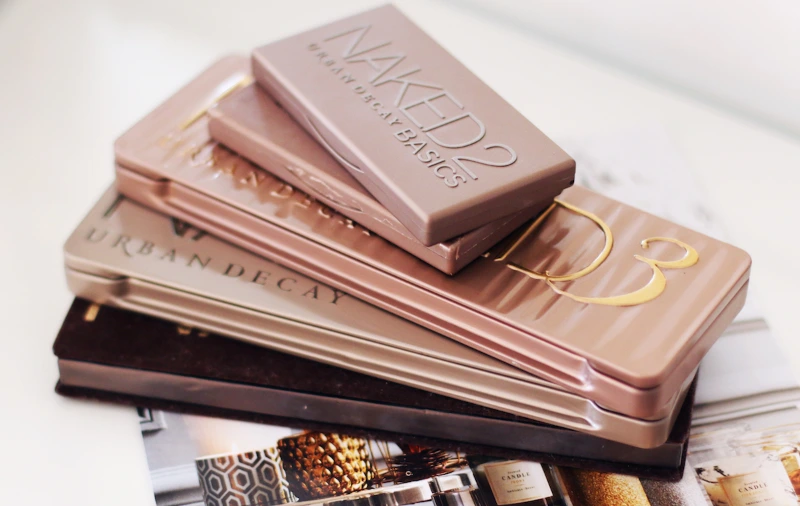 American cosmetic brand Urban Decay is one of the leading brands in the cosmetic industry. Firstly The naked collection was released in 1996. Naked is a trendsetter brand that brought a change in nail polish color variety from the usual red, pink, and beige to a new line of different colors. Urban Decay is a subordinate company of the French-based industry Loreal Paris. Urban Decay is popular for its 12 colors Naked eyeshadow palette, allergy-free synthetic fiber makeup brush, eyeliner, makeup foundation, primer, lipsticks, lip plumper, and much more.
Revlon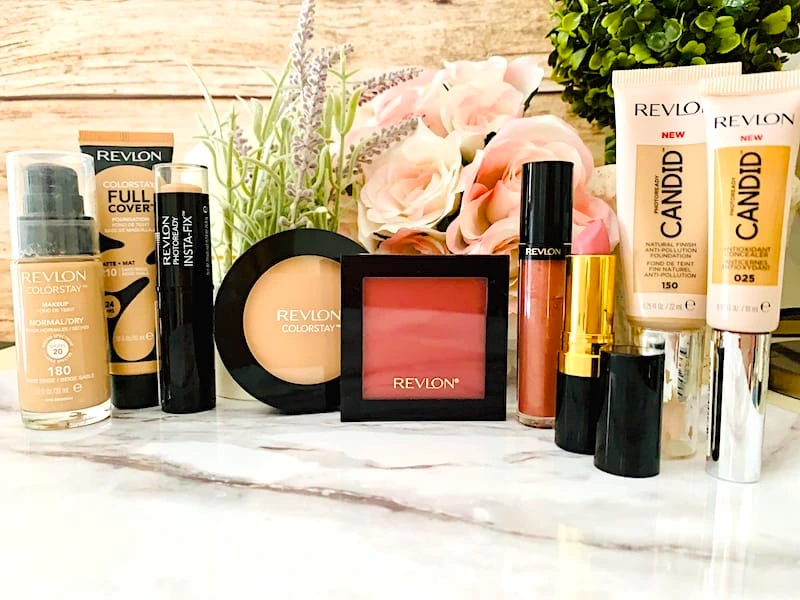 Revlon is a deodorant, skin care, antiperspirant, color cosmetics, hair color, fragrances, and beauty care products multinational American company. It was first launched in 1932 and founded by Joseph & Charles Revson and Charles Lachman. This is one of the leading cosmetics brands in the world. Revlon's products are the safest and quite affordable in price. Its products are sold in more than one hundred countries. It provides trendy, trusted, and well-reputed products around the world.
Clinique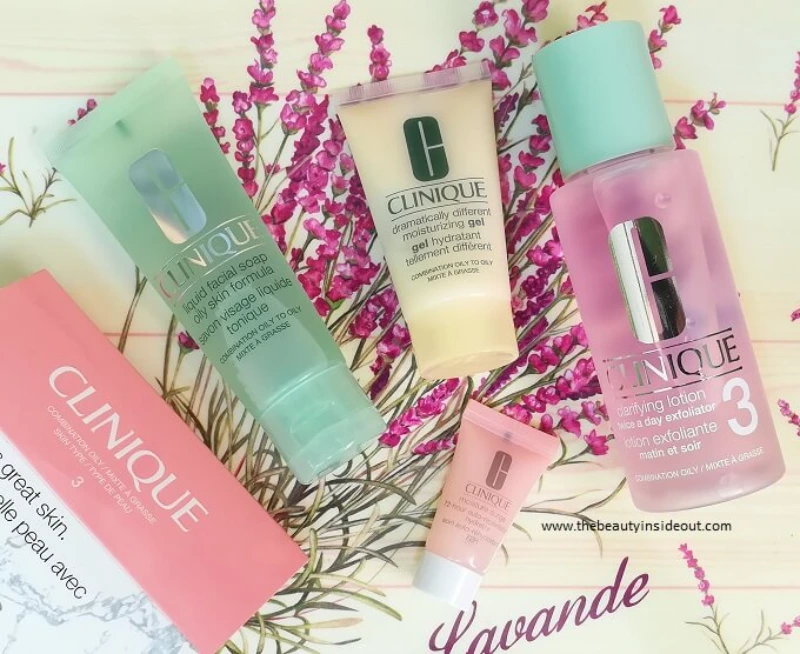 The Estée Lauder Companies' subsidiary Clinique is an American-based cosmetic brand. Clinique deals with skincare, cosmetics, perfumes, colognes, toiletries, and much more. They have a varied variety of different skin types, such as normal, dry, and oily. The makeup products by Clinique stay on long, even in humid weather. Clinic powder blusher, take the day off makeup remover, Clinique quick eyeliner, Clinic blended face powder, gentle cleansing foam, acne and anti-aging products, and its long-lasting lipsticks are some of the best-selling products.
Chanel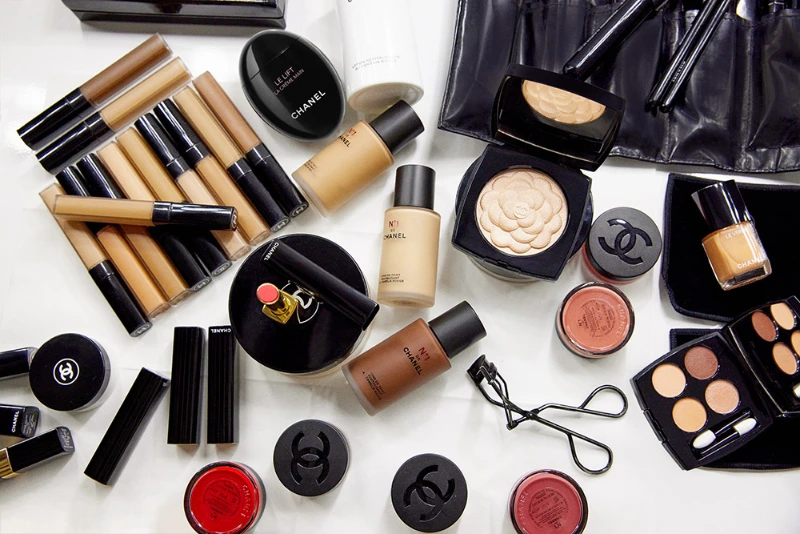 Chanel is a big name in the fashion and style industry. Chanel is a French-based private company that is famous for its ready-made outfits, luxury goods, and fashion accessories. Chanel cosmetics are ideal for sensitive skin. It gives very quick and positive results after using these products. Chanel is bitten an expensive cosmetics brand though one never regrets buying these products.
Mary Kay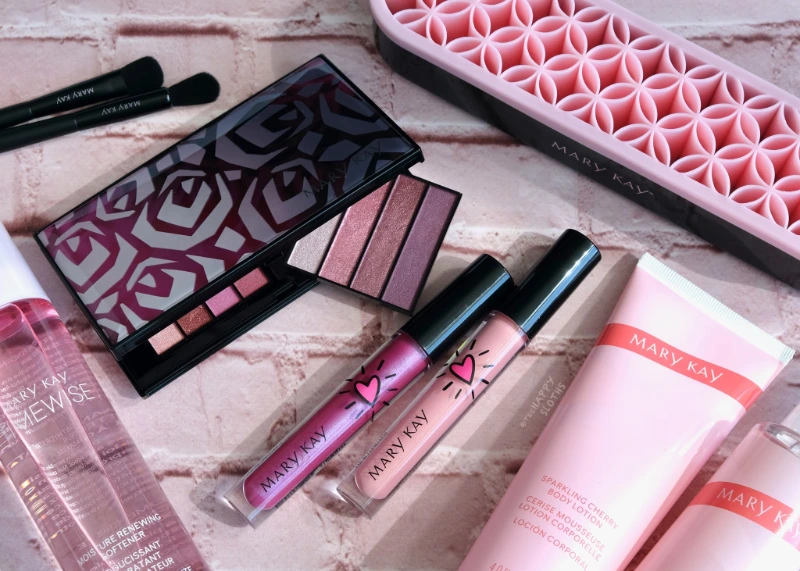 Mary Kay is a trusted global name in the beauty industry. Their skincare products are no match. Mary Kay's customer services are adorable; they offer a hundred percent money-back guarantee. Also, they provide personal consultations before buying a product. May Kay's makeup and skincare products are one of the best products in the world. Their products are totally harmless. Mary Kay is one of the oldest American cosmetics companies, which is improving its line day by day.
Maybelline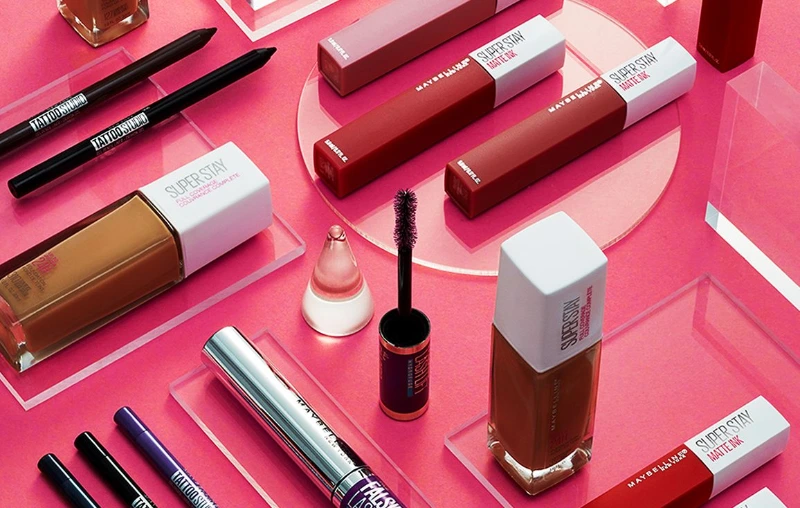 Women are crazy about Maybelline foundation, bounce blushes, mascara, eyeliner, eyebrow pencils, and lip glosses. Maybelline is an American beauty brand which is owned by the French-based cosmetic company Loreal Paris. This brand sells its products all over the world. It is an expensive yet safe and trustworthy beauty brand. It gives a natural, young look, and it softens your skin. Maybelline is one of the widely selling and best brands in the World.
MAC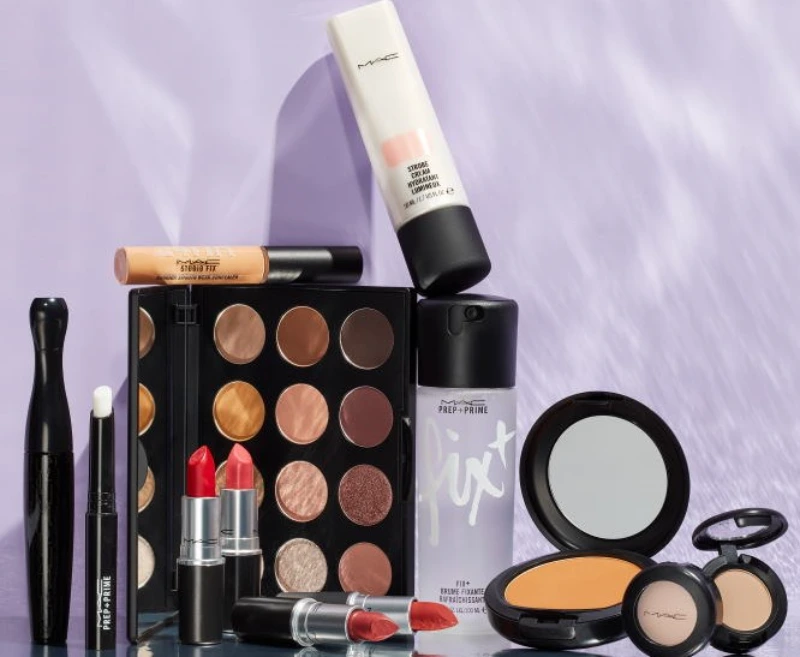 MAC is the world's 4th most famous giant American beauty brand. All products by MAC are dermatologically tested. Nail paints, eyeliners, mascaras, mineral powder, lip gloss, lipstick, and eye shadows are widely famous from the MAC product line. Almost all products are oil-free and have no harm on any type of skin. These products are created for all skin tones. They are unbeatable because of their high quality, which makes this brand one of the most expensive brands. Initially, this brand was introduced for artists and professionals only. But now they sell MAC products all over the world.
Avon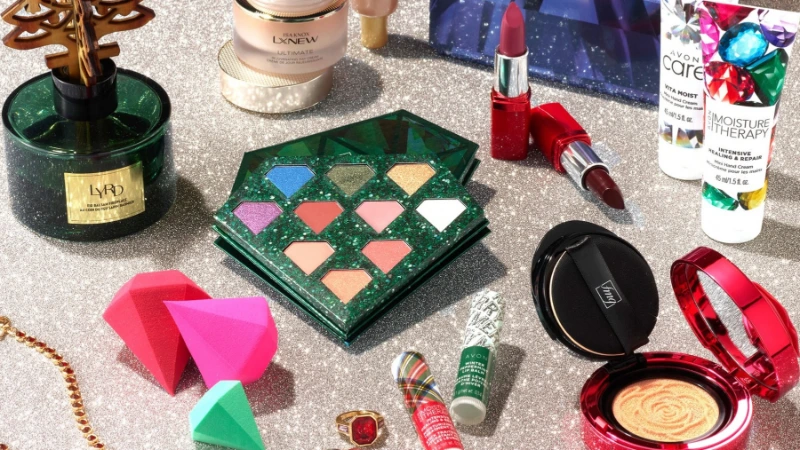 One of the giant international brands, Avon is famous for its product line of cleansing lotions, liners, eye shadows, concealers, nail paints, Avon ANEW products, Avon color cosmetics, perfumes, skincare, moisturizers, etc. It was founded by David H. McConnell in 1866. In 2013 Avon had $10.0 billion in worldwide sales for their beauty products. It is the world's second-largest cosmetics-selling company. Avon products are harmless and from some of the best products. One can buy these products at such reasonable prices with a 28-day money-back guarantee even after use.
Olay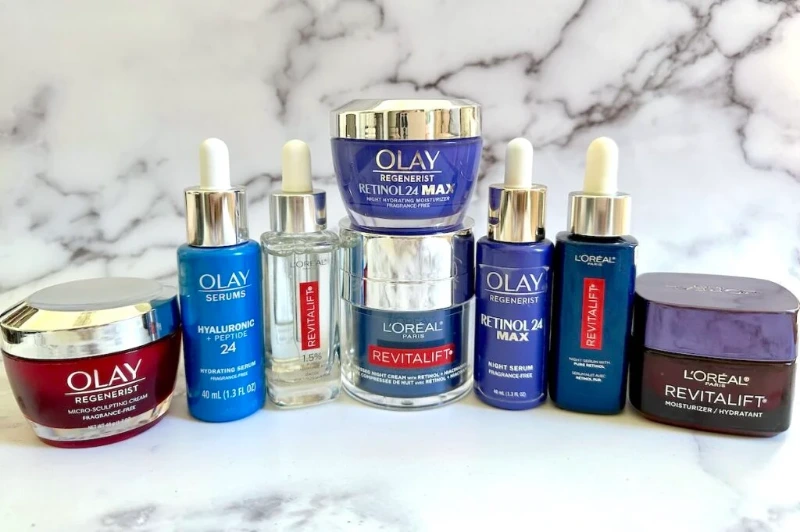 Olay has become a sensation in the cosmetics industry because of its anti-aging and skin care products. It is one of the lists of leading American skincare brands which was originated in South Africa. An ex-Unilever chemist from Durban started it in 1952, but now it is owned by Procter & Gamble. Olay's award-winning best products are Olay total effects 7-in-one day cream, Olay natural white day cream, Olay Regenerist cream cleanser, Olay Regenerist mico-sculpting serum, Olay Regenerist eye lifting serum, Olay moisturizer and much more.
Loreal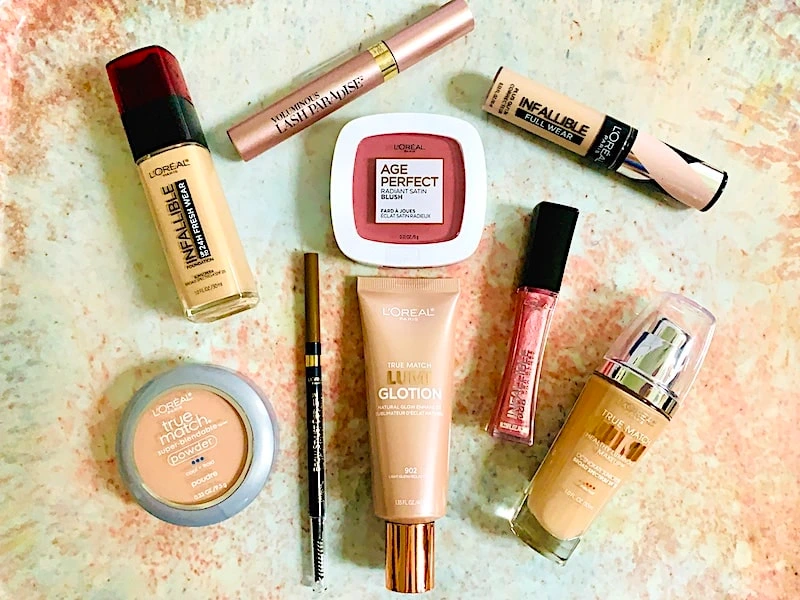 Loreal is the World's leading French cosmetic brand. This 107 years old cosmetics company was founded in 1909. Loreal Paris is the first choice of every model and actress because of its exceptional quality products. It is famous all over the world. Loreal Paris is a very expensive yet amazing brand. It has some award-winning products such as Feria multi-faceted shimmering color, infallible never fail lip gloss, and skin genesis daily lotion. Loreal has the most trusted and long-lasting products. Its makeup lines Avon, and Maybelline, one of the largest direct-selling brands in the world.
List of Top 10 Best Cosmetics Brands For Beauitful Women in the World
| | |
| --- | --- |
| Sr.No | Best Cosmetics Brands |
| 1 | Loreal |
| 2 | Olay |
| 3 | Avon |
| 4 | MAC |
| 5 | Maybelline |
| 6 | Mary Kay |
| 7 | Chanel |
| 8 | Clinique |
| 9 | Revlon |
| 10 | Urban Decay |
Conclusion
Skin is the most sensitive part of the body. A little misjudgment before using a product can lead to serious damage. Also, working women have to wear makeup every day, and too much use of anything can drag you down to suffer major infections. That is why to avoid any kind of serious harm you have to choose something which is of good quality. Don't go with the prices. Some good brands could be expensive, but they will not only keep you safe, but also it will give you style, a trendy look, and confidence.