In this article, you will find some of the best Beachbody workouts for beginners. So if you're new to exercise and to look for a way to get started, check out some of these workouts below.
Creating a workout program can seem like a foreign language, especially if getting in shape is new to you. Luckily for you, fitness programs like Beachbody have developed a system to make getting in shape simpler.
But which one is good for beginners?
Finding the best Beachbody workouts for beginners is going to be key to how you progress with your fitness. If you start off with something too advanced, you could easily find yourself getting discouraged and possibly giving up.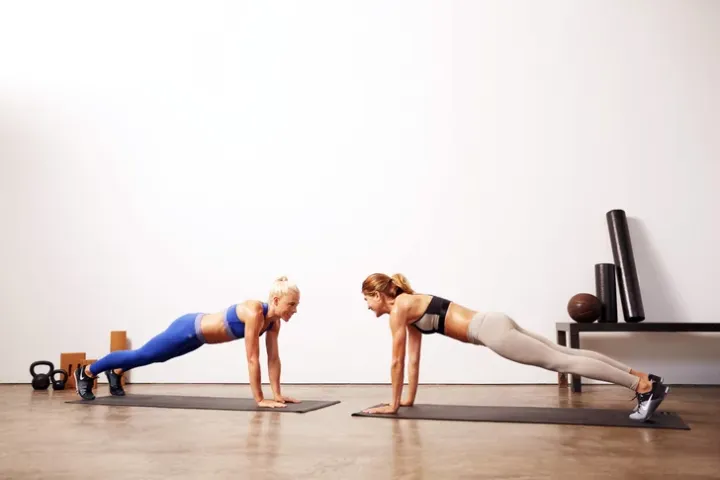 That is why I will be providing you with some of the best workouts Beachbody has to offer for those new to working out. Most of the workouts I have listed are a few weeks long in program length, allowing you to build up your body for more intense workout programs.
A Little Obsessed
If you've heard of the Beachbody 80-day obsession workout, then you know it's a workout designed to get you in some serious shape. For those that feel they aren't up for the challenge yet, the "a little obsessed" workout program was designed to help you get ready.
What I like most about this workout is the way they have it set up. There are 5 different workouts that last only 30 minutes each day. You will be working on a variety of different body parts that focus on the lower body, upper body, and core.
These workouts are very simple in design and were created to help build your body up before trying the main workout, which is the 80-day obsession. This will give you an opportunity to find out if the workout is for you.
It's very quick and easy to follow, which is something many beginners need when starting out. There are some things you will need before getting started equipment-wise.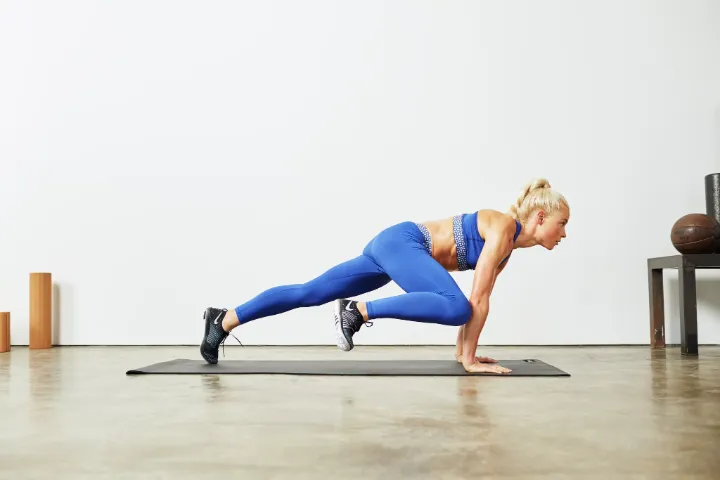 So if you're someone that prefers to do bodyweight training vs weight training, then at least this is good to know before getting started.
Some of the items include:
Dumbbell weights (light, medium, or heavy, depending on fitness level)
Resistance loops
Strength slides
Workout mat
Tracker sheet that comes with the program
Portion control containers (check beachbody website)
I know that getting some of these things may be a bit much if you're not yet sure if you want to try the program out. But if you're confident you will but just need a program to help build you up to it, this would be a great option.
Once you've gone through the program and feel it is something you can handle, all you have to do is jump right into the 80-day obsession workout. And the best part is that you know exactly what to expect from it.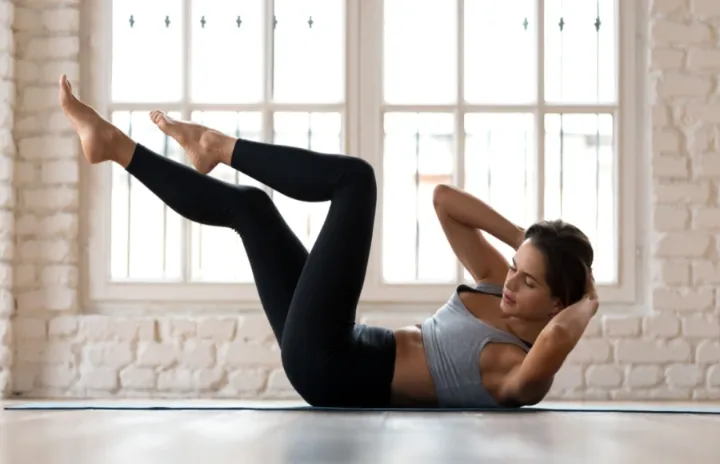 21 Day Fix
I think one of the biggest struggles for those looking to improve their health is trying to manage both the diet and fitness aspects of it. Not knowing how often you should exercise to lose weight or what types of foods to eat.
What makes this workout program so unique and helpful to beginners is the structure they provide for your health and fitness routine. By providing you with step-by-step instructions on how and when you should eat and exercise.
You are given a workout calendar and food containers to help you get organized, which takes out all the guesswork. By using a simple formula, a meal plan is created for you based on your caloric need to help you lose your targeted weight.
The program is for 21 days, and each workout is no more than 30 minutes long. I think this is great for beginners because it gives you 3 weeks to get your body built up for something more advanced.
Not only are you given a workout to help ease you into everything, but they also help you manage your nutrition as you learn. The workout does require a set of dumbbells, resistance bands, and a mat to perform the workout on…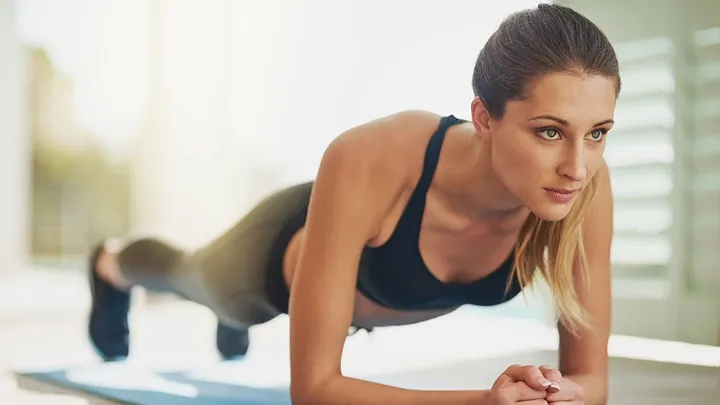 Piyo
If you're looking for a workout that is low impact and doesn't use any weights, then this workout may work for you. Combining both Pilates and Yoga, you can expect to build lean muscles with all the cool yoga exercises to help build a stronger core.
Although this is considered a more intense type of yoga, as a beginner, you should still expect to be able to manage the workouts. This program provides you with everything you need to get started with your fitness routine.
You're provided with a food tracker to help you keep track of your daily servings. You're also given a workout calendar, so you have an idea of the type of workouts you will be performing each day.
The length of the program is for 60 days, and each workout is 45 minutes long. This is a little bit longer than most beginner workouts I would usually recommend. But if you're a beginner looking to ease yourself slowly into working out, this should work well for you.
I think what most users will like about this program is that it uses just the body alone as a form of resistance. No need to purchase any other piece of equipment like dumbbells. This is especially helpful if you are someone that struggles with joint pain, as this workout is considered low impact.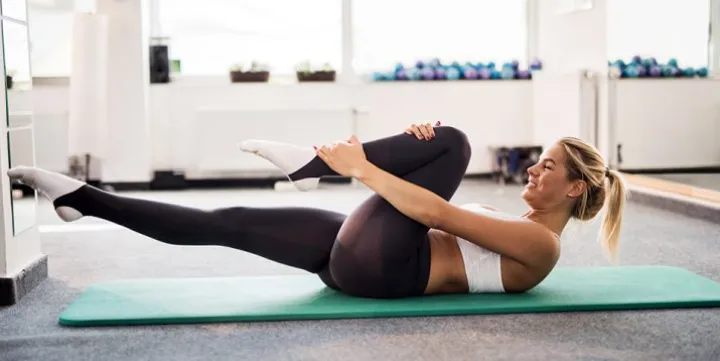 Shift Shop
If you're someone that has always wanted to train like an athlete or was a former athlete looking to get back into it, you may want to take a look at this workout program. This program is designed to help you train like the athletes do but on a smaller scale.
Using colour-coded agility markers, this program was created to help you burn as much fat as possible as quickly as possible. Now I know this program sounds like it would be for someone who is advanced, but I can assure you that a beginner can handle what this program has to offer.
When starting the program, the formation of the markers is set up so that it's not too difficult to perform each exercise. But if you do find yourself improving, you can easily modify the difficulty of the exercises by spreading out the distance of the markers.
You can use dumbbell weights for this workout and can increase the weight of it as you see fit. The length of the program is 21 days, and each workout should last 45 minutes long. Although there are weights, this workout is primarily cardio-based.
What is also helpful with this program is that there is a modifier that allows you to decrease the intensity of the workout if you find yourself struggling to manage it. This allows for any beginner to adjust their workout based on their fitness level…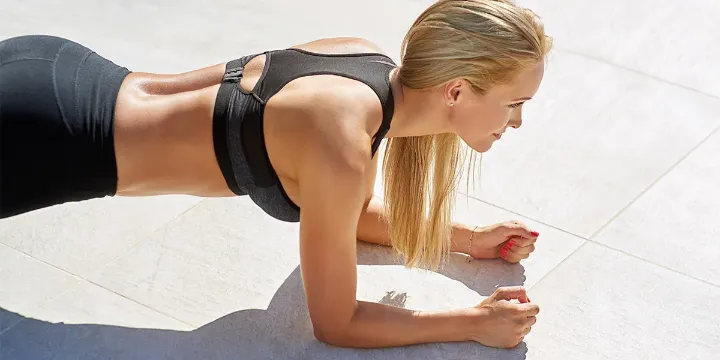 Cize
If dancing is more your cup of tea when it comes to your workout, then that's exactly what you will get with this one. If you're familiar with Shaun T, then you know dancing is one of his specialities when it comes to getting in shape.
You know, with him, you will be given some really cool dance moves that will not only motivate you but will also have you burning a bunch of calories. This program is helpful, especially to those that struggle with getting motivated to get in shape.
And for those that are concerned about getting the dance moves down, the dances are considered very simple and easy to manage. Also, repetition is important, so the more you do it, the better you get at it.
But if that is a huge concern for you, there is an option to show the dances in reverse, allowing you to see the back of the instructors and giving you a better visual of the steps.
Your workout also comes with a food tracker along with portion sizes to help you manage the type of fuel you are putting into your body. You can write on the sheets, which will allow you complete control of your dietary needs.
Clean Week
One of the most important things when it comes to living a healthier lifestyle is having a system that guides you in that process. Too many times, people try things without really knowing if it's what their body really needs to get the best results.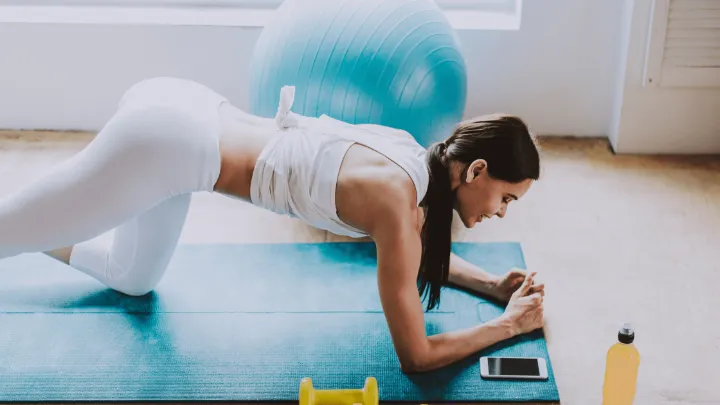 We all know that exercise and diet are important to being healthy. But many of us are unaware of the type of exercises that should be performed and the type of foods that should be consumed.
With this 7-day workout program, you are given a variety of tools to maximize your rate of success. And having the best weight loss tools is going to be key if you plan on getting the best results. Some of the tools this workout program provides are:
Workout calendar
Nutrition plan
Peer support
Progress tracker
The great thing about the workout calendar is that you know exactly what you will be working on that day. Things like cardio, strength, core function, and flexibility. These are key components to getting your body in the best shape possible.
When it comes to nutrition, eating healthy is all about creating good habits. And with Beachbody's shakeology program, you are given a system that helps you get all the nutrients needed to fuel your body.
Support is always important to the long-term success of any fitness goal. With this program, you will get the support you need from a team Beachbody coach to make sure you are sticking to the process.
No fitness program is complete without the ability to track your progress over time. Along with your workout, you get a progress tracker sheet where you can check your body measurements as you progress through the workout program.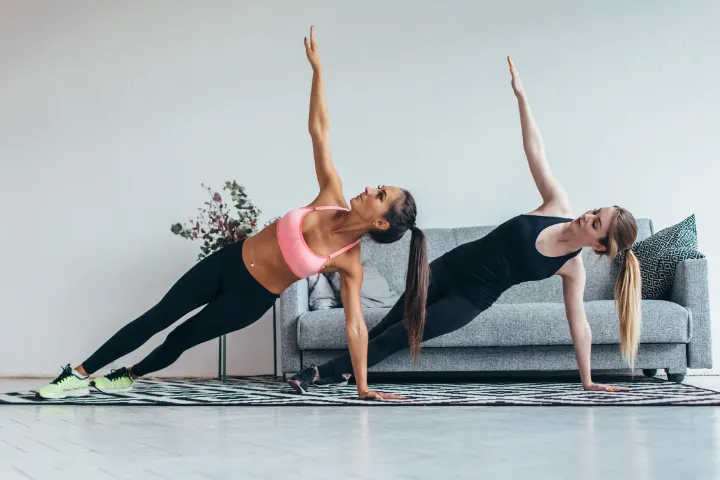 Pre & Post Natal Fitness
I can remember when I was getting ready to have surgery to repair my ACL, one of the best things I did was prehab my knee. Basically building it up so that when it came to rehab, it wouldn't take me long to get back to full strength. So I was able to recover pretty quickly from the surgery.
So when it comes to making sure you have a safe and healthy pregnancy, you want to make sure you do the work before and after it. And although I will never know what it feels like to be pregnant, I understand the importance of preparing the body for what's to come.
Also, one of the most difficult things for women to get rid of is the baby fat that comes with pregnancy. But if you can somehow keep yourself active during the process, you will find that getting rid of the fat won't be as difficult.
This program comes with 12 workouts, each 25-35 minutes long. You get step-by-step instructions on how to go about exercising your body using yoga techniques. This a great way to ease into the process of your pregnancy.
How to Get Access To Over 600 Beachbody Workouts
Choosing the best workout program for your fitness needs can be difficult at times. But the great thing about Beachbody is that they have an on-demand feature that allows you to get access to all their workouts.
So no need to worry about being stuck with a workout program that you find yourself not really liking. If you start off with one program and find that it doesn't suit your fitness needs, you can easily move on to the next.
So not only do you get access to every one of their workouts, but also meal plans to go along with your specified workout. This makes getting results that much more effective since you have the power to choose.
So if you're interested in getting access to hundreds of workout videos that you can stream on your favourite devices, just click the get access today link below. You will get access to the best Beachbody workouts for beginners.