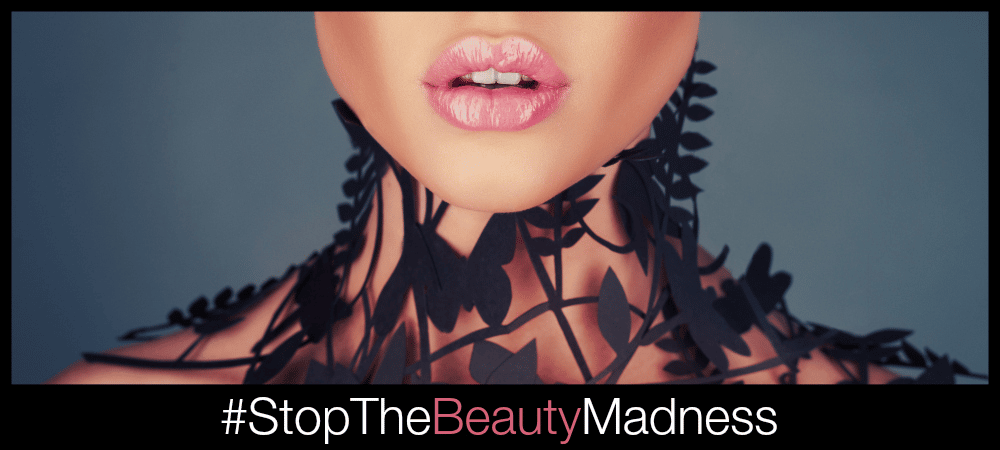 FrontLine Voices
The groundswell of women taking back our beauty truths is simply amazing. We've been following the social conversation for quite some time, and we could not be more excited to bring you our top voices from the front lines of this critical discussion. Below you will find the women we love to follow… and why.
---
Melissa May, Melissa May Poetry
Melissa May is a Youth-In-Crisis worker, ex-preacher, body positivity/body justice activist, cat-call devourer, general unraveler of the patriarchy, and salty feminist sass-mouth. She has been a competitive spoken word artist since 2008, and has been both a multi-time Women of the World Poetry Slam finalist as well as the 3rd ranked poet in the world at the Individual World Poetry Slam in 2012. Melissa is a reclamation specialist – focused inwardly and outwardly on body and language reclamation. A large portion of her work focuses on the body and the language we use culturally to speak to and about our bodies. Her newly released book, SparkleFat, hones in on and challenges the ways in which we formulate thought and idea around aspects of our body we have been taught to be ashamed of. Melissa is a fierce and dedicated lover of people. She doesn't mind if you look, really.
OUR FAVORITE MELISSA MAY LINKS include her Blog, her Facebook page, her Poetry Facebook Page and her Dear Ursula Video.
---
Emme, Emmenation.com
Super model, mother, author, spokesperson, social change activist; Emme embodies beauty with her presence and insight to the body beautiful truth. The launch of EmmeNation brought her passion of a life practice ofcommitment found in the body, mind and spirit connection to a large worldwide community. Her efforts in expanding beauty definitions are exciting and all embracing.
OUR FAVORITE EMME LINKS include Emme's Books, Inside Emmenation.com and Emme's Fashion Without Limits Design Initiative At Syracuse University. Find Emme on YouTube and enjoy her Facebook page.
---
Allison Epstein of Adios Barbie! 
Allison Epstein is the author of The Body Pacifist, a blog dedicated to tackling issues around body image, eating disorders, media literacy, and the occasional song-and-dance routine. She is also the associate editor for Adios Barbie, the one-stop shop for body positivity for all bodies since 1998. Allison brings her own experiences with eating disorder recovery to her writing to work away at the negative messages and influences that bombard us day in and day out, one word at a time.
OUR FAVORITE ALLISON LINKS include Adios Barbie and its Facebook Page, her blog, The Body Pacifist, and her Twitter.
---
Amanda Trusty, Amanda Trusty Says
Currently known as "The Roar Girl", Amanda Trusty is known for a body love burlesque piece that went crazy viral in November 2013, changing the way a lot of us think about sexiness, society standards, and self-love. She's been dancing since she's three, binge-eating since she's fifteen, battling depression as long as she can remember, and taking control of her life since she's twenty-six. Her popular blog raises awareness on emotional eating and body love. She writes to help performers know that they are not alone in their body battles and their self-love struggles. She will hold her first Restore Your Roar workshop on the big island of Hawaii in January 2015. 
OUR FAVORITE AMANDA LINKS include her ROAR Movement, her blog posts Nobody's Perfect and Table For Three: You, Me and My Eating Disorder, and her fabulous YouTube Video.
---
Lisa Meade, Womenwithinsight.com
Body acceptance and breaking beauty stereotypes are a tremendous passion of Lisa's. As a larger sized woman who released 150 pounds, Lisa understands the pain, the shame, the frustration and anger felt by women over the impossible standards that are set forth. As a Body Image Coach, Lisa has helped many find their way out of the madness and vicious cycle of this beauty dilemma. Whether blogging and writing about the way we are brainwashed into thinking we can never be enough or coaching women who are unable to see their beauty and only can focus on their flaws, Lisa brings her insight and experience as well as her compassion and understanding to everyone she serves.
OUR FAVORITE LISA LINKS include her Body Image Coaching Services, her Blog, her Video and her beautiful body eating program, VegVitality.com.
---
Nancy Gruver, NewMoon.com and Daughters.com
Nancy Gruver is founder of the international feminist online community and magazine for girls ages 8-12, New Moon Girls, author of How To Say It® To Girls: Communicating With Your Growing Daughter, and blogs on girls issues, parenting, and media. She is a national leader in using media to develop girls full potential. As pioneered by Gruver, truly collaborative work by girls and adults is an innovative counterbalance to societal pressures which lead many tween and teen girls to abandon their dreams and silence their voices. Additionally, Nancy is a support in the #TruthinAds campaign via the Brave Girls Alliance. Creating opportunities for girls and young women to embrace their beauty in all its forms is a big part of Nancy's life.
OUR FAVORITE NANCY LINKS include New Moon's Beautiful Girl Page, New Moon's Beautiful Girl Packages, and New Moon's Facebook Page.
---
Isabel Foxen Duke, How Not To Eat Cake
Isabel Foxen Duke is a Certified Health Coach and Emotional Eating Expert. After years of trying to overcome emotional eating through "traditional" and alternative approaches, Isabel discovered some radical new ways to get women over their food issues once and for all. She helps women make peace with food through both humor and spot-on observations about the nature of food obsession and how it takes hold in women's lives. Her areas of expertise include binge-eating, emotional eating and chronic unsuccessful dieting. Isabel has been featured in the Huffington Post, Elle Magazine, XOJane and has been praised by Ricki Lake. She is changing the way women think about food and their bodies from the ground up — not just by shifting the mindsets of individuals, but by creating a greater cultural revolution.
OUR FAVORITE ISABEL LINKS include How Emotional Eating Is Saving Your Ass,  What People Mean When They Say Food Issues Are About Control and What Does Normal Eating Even Mean.
---
Valerie Weisler, The Validation Project
One of the most prominent young voices in this important conversation, at only 16-years-old Valerie brings a tremendous amount of wisdom to the topic of beauty. She has been featured by Seventeen Magazine, serves on the advisory board of DoSomething.org and Mentor Up. Her insights and energies were appreciated as a finalist for the Nickelodeon Halo Effect Award and as a nominee for Radio Disney's Hero For Change Award. Valerie is a passionate voice for an audience who desperately needs to hear it. 
OUR FAVORITE VALERIE LINKS include The Validation Project's Blog, their Projects and Valerie on YouTube. 
---
Kerry Cohen, Kerry-Cohen.com
The beauty of Kerry Cohen's voice is that it resonates with so many. An author who captures the struggles that surround beauty idealism, personal identity, self-esteem, and its impact on sexual activity. Kerry brings tremendous wisdom to the topic with her background in both creative writing and counseling psychology. A powerful voice for all women of all ages!
OUR FAVORITE KERRY LINKS include Kerry on Loose Girl, Kerry on Dirty Little Secrets and Kerry on The Complicated Relationships We Have With Shopping. Work with Kerry through her counseling services and find Kerry talking to Dr. Phil on YouTube. 
---
Leslie Stein, www.LeslieStein.com
Leslie calls herself a Life Enthusiast and that she is! As an author, speaker and beauty seeker, Leslie brings a vibrancy to all her callings. She claims, "I believe life is a series of miracles…each one full of amazing lessons if we just open our eyes to see them!" Leslie's passion for living an awesome life does not come without its struggles, but she finds the beauty in the lessons that come from those. A woman who truly sees the beauty in every one and in every moment, Leslie's voice is one to share.
OUR FAVORITE LESLIE LINKS include Lead Like A Girl,  Full Circle Inspiration, and Soul Notes.
---
Leah Van Hoose, CrossFit Nation
Leah shares, "I have always been fascinated with the human body. Taking Gross Anatomy in college sealed it for me. We are amazingly formed and put together." As a Crossfit trainer and coach, Leah sees the body in ways many of us don't. She appreciates how it serves us. As a photographer, Leah sees beauty in life when she looks through the lens of her camera and captures the essence of her subject in a moment of time. Creating a community that appreciates the body beautiful at her gym, Leah brings a fresh perspective to the conversation around body image, beauty and strength.
OUR FAVORITE LEAH LINKS include Leah's Blog and her Finding Beautiful Facebook page.
---
Ali Shapiro, Truce With Food
Our relationship with food often has a lot to contribute to our relationship with our beauty. Ali Shapiro is changing the way we approach this relationship. "My site is about creating a space for you to learn how to create a plot twist in the trajectory of your eating, body acceptance and self-worth." Bringing her personal experience with her story around food, weight loss and body image, Ali shifts the focus and provides the tools to a more authentic view on food and body awareness. As a FrontLine Voice on this loaded topic, Ali brings a beautiful awareness that is empowering and effective.
OUR FAVORITE ALI LINKS include The Thinkers Diet, Listening To Your Soul As A Weight Loss Tool Blog Post, and her website.
---
Melissa Fabello,  Everyday Feminism  
Melissa A. Fabello is the Editor of Everyday Feminism, a domestic violence prevention and sexuality educator, eating disorder and body image activist, and media literacy blogger based out of Philadelphia. She is a powerful voice in this conversation as Melissa's online work revolves mostly around teenagers, body image, female sexuality, and media literacy. She holds a B.S. in English Education from Boston University and an M.Ed. in Human Sexuality from Widener University, where her research focus was on the media's perpetuating of societal myths and how that affects healthy sexual development in adolescent girls.. She is currently working on her PhD. She can be reached on Twitter @fyeahmfabello.
OUR FAVORITE MELISSA LINKS include her personal website, 5 New Directions for the Body Positive Movement, Let's Talk About Thin Priviledge, and her vlogs on her YouTube channel.
---
Sonya Renee Taylor, The Body Is Not An Apology
Award winning Poet, Activist and Transformational Leader Sonya Renee believes in the life shifting power of art. Sonya is Founder of the intersectional international movement, The Body is Not An Apology, a global digital coalition of over 26,000 people focused on radical self love and body empowerment. In 2011, Sonya founded The Body is Not an Apology as a resource to promote, demonstrate, and assist people of all genders, ages, ethnicities, abilities and sizes in accepting and embracing the magnificence of their mental, physical and spiritual bodies. Sonya is a beautiful and powerful voice that we bring to this conversation. She shares her vibrant energy of healing, her challenging essence of change and her compassionate voice of acceptance. Hold on tight! Sonya will carry you far and wide into your beauty awareness!
OUR FAVORITE SONYA RENEE LINKS include her personal website, her fabulous Facebook Page and Sonya's Blog.
---
Marie Southard Ospina, www.miggmag.com
As a journalist, blogger and proponent of size acceptance, Marie spends a lot of time writing with the aim of encouraging self love and spreading awareness of the fact that beauty is not a size-exclusive characteristic. Through her personal blog, Migg Mag, she combines her love of fashion and media with words that will hopefully help women of all sizes, backgrounds and stories feel better about themselves on an intrinsic level. This 23 year old FrontLine Voice's writing has appeared on Bustle, Huffington Post UK, Volup2, Marie Claire, iVillage/NBC Universal, VIVA Magazine, Rolling Globe Media and SUITCASE, and she is currently working on her first collection of creative nonfiction essays.
OUR FAVORITE MARIE LINKS include her Around the World In Plus blog post, her beauty blog that is a breath of fresh air MiggMag and her great connective spirit found on Twitter.
Listen to Marie's powerful audio conversation with Robin Rice here.
---
Asha Dahya, GIRLTALKHQ.COM
Asha Dahya is an International TV host and Blogger with 10 years of experience in Australia, the UK and USA. She is a true millennial woman and lives for digital and social media making an impact on her generation. Having worked for some of the worlds biggest television networks, her goal is to continue hosting shows on Television and the Web, as well as use her extensive producing experience wherever possible. She wants to be the authoritative female voice for her generation when it comes to representation in the media. She was the Photo Shoot Coordinator on cycles 17, 18, 19 and 20 on America's Next Top Model working with supermodel and creator Tyra Banks, so she has seen first hand the effects of the fashion industry on women and body image. Her ultimate goal is to use her platform and influence for a good cause. This is why she created GirlTalkHQ.COM, a daily news media website which is a one-stop shop for feminists for all the positive, inspiring and empowering news you need each day.
OUR FAVORITE ASHA LINKS include her blog post Why Lupita Nyong'o's Speech About Beauty Affected a Brown Girl Like Me, her YouTube, and her Facebook page.
---
Dr. Stacey Rosenfeld, www.staceyrosenfeld.com
A licensed clinical psychologist, Dr. Stacey Rosenfeld is also an eating disorder and substance use disorder specialist. Her blog Does Every Woman Have An Eating Disorder? resulted in a book by the same title. Due to her expertise on the topic, Dr. Stacey has been a guest on The Dr. Oz Show and the TODAY Show among others. She writes regularly on the topics of body image, healthy relationships with food, body acceptance and more. Her articles can be found in print as well as online as she is regularly sought for her insight on these topics.

OUR FAVORITE DR. STACEY LINKS include her book, Does Every Woman Have an Eating Disorder? Challenging Our Nation's Fixation with Food and Weight, her recent post on The Elephant Journal, Tips: Raising Children to Have Helathy Relationships with Food and Their Body and her Top Tips for Bathing Suit Season and Being at Peace with Your Body featured in Late Night Parents.
---
Emily Greener, I Am That Girl
Driven by purpose, Emily moved to Los Angeles to pursue her dream of creating a media platform to positively influence the world. In 2008, Emily came on board to launch I AM THAT GIRL, a nonprofit inspiring girls to BE, LOVE and EXPRESS who they are. As Co-Founder and Executive Director, she is producing inspiring content and developing savvy programs that empower girls to transform their self-doubt into self-love.  She has created a meaningful brand and developed the strategy and support that inspires a community of over 150k girls daily. Her drive, passion for people and bold personality make her a force that people are inspired to follow.

OUR FAVORITE EMILY LINKS include I Am That Girl's Facebook Page, from the I Am That Girl Blog; Embrace Your Best You, and What's Your Beautiful? blog post and the I AM THAT GIRL PLEDGE.
---
Michele Yulo, The Princess Free Zone
Michele Yulo is the founder of Princess Free Zone—a website and blog she started in 2009 which offers an alternative to princess for little girls. She was initially inspired by her daughter who at three years old refused to wear "girl" clothing, and who instead preferred the bolder colors and designs typically offered in boys' sections of stores. In addition, Michele created and wrote a children's book about a young female, tool-wielding phenom named Super TooLula.  TooLula is a role model for little girls who is out to teach kids that being kind is cool and show that all girls are not the same.
Michele is currently working on launching a brand new company called Be Free Zone, Inc. which will introduce "gender equal" product. She has come to understand that both girls and boys need to be free to explore their individual identities without being judged. The website and product line will launch by the end of the summer.
OUR FAVORITE MICHELE LINKS include The Princess Free Zone Facebook Page, her blog post, What Does Being Beautiful Have to Do with Building? and her blog Earth To Disney: There is No Princess Gene.
---
©Jennifer Esperanza
Pasha Hogan, PashaHogan.com
Pasha Hogan is the author of Third Time Lucky: A Creative Recovery and the founder of The Joy of Creative Discovery™, an inter-spiritual program that activates the creative and healing processes for living a full and vibrant life. Drawing on and building from her expertise as psychotherapist, yoga teacher, Reiki Master, and three-time breast cancer survivor, Creative Discovery empowers you to embrace your original innocence and walk in the beauty of your true nature. Through her individual and group work, meditation CDs, yoga DVD, and writings, Pasha encourages people to stop believing everything they think they know about how life is supposed to go and instead start living from a place of wonder and curiosity, transforming fears into unknown possibilities. Her mission and greatest thrill is turning people on to the beauty and infinite light shining within their hearts so they can make their unique contribution to the world.
OUR FAVORITE PASHA LINKS include Third Time Lucky: A Creative Recovery, The Joy of Creative Discovery and her Creative Discovery Facebook page.
---
Michelle Fetsch, womenenough.com
Michelle Fetsch is the visionary entrepreneur behind the BARE Campaign that is empowering women of all shapes and sizes to expose their bodies and life stories with the world. This summer she is hosting billboard campaigns and BARE events leading up to the Mercedes Benz Fashion Week in NYC where on September 18 1000 women including supermodels, media personalities and business leaders will Go BARE to campaign for positive body image and self esteem for women worldwide.
Having spent over 17 years struggling with eating disorders, low self confidence and body image issues, Michelle founded Women Enough in 2010, a global support network committed to supporting and empowering women in realizing their personal and professional greatness. Women Enough believes a woman's worth goes far beyond her beauty and is actively involved in spreading this message through media campaigns, events and local peer to peer support groups. Michelle has been coaching, mentoring, and advocating for women for nearly 15 years and is committed to supporting all women in being seen, heard and free.
OUR FAVORITE MICHELLE LINKS include Womenenough.com, and her Facebook page. If you are interested in partnering with or getting involved with the BARE Campaign or Women Enough Michelle can be contacted at Michelle@WomenEnough.com.
---
Dr. Heidi Zappone, www.dareallalucebeauty.com
Beginning at the age of six and continuing into her early twenties, Dr. Zappone challenged the limits of her own potential. As a world class athlete, she has had the opportunity to travel the world representing Canada on the National Women's Gymnastics Team. She participated in both World and Olympic Trials, was named to the 1987 World University Games Team and served as an alternate to the 1984 Olympic Games. She earned a full athletic scholarship and had the fortitude to maintain academic honors throughout her undergraduate as well as her doctorate studies and graduated with honors from Southern California University of Health Sciences in 1995.
In 2005, she developed symptoms of Multiple Sclerosis despite a healthy, sensible and organic lifestyle. In her tenacious search for a solution, Dr. Zappone not only rediscovered the very inner wisdom that she had come to know intimately during her gymnastic years, she discovered the key components necessary to heal her body. Today, Dr. Zappone is completely symptom free and restored to excellent health. Her signature approach is a result of her life long experience and dedication to healing and wellness.
OUR FAVORITE DR. HEIDI LINKS include her blog, We Care About Our Beautiful Community and her information about her Authentic Wellness Retreat. 
---
Leyah Shanks, iamleyahshanks.wordpress.com
A twenty-one year old positive body image campaigner from Scotland. Leyah set up a blog called The Body Confidence Revolution about a year and a half ago and uses social media to help spread a message of body love. She also hosts a Twitter chat called #BodyConfidenceHour. Her work has landed her several features in Scottish newspapers and magazines such as Cosmopolitan UK. Her vision and insight on body image is well received and widely accepted.
OUR FAVORITE LEYAH LINKS include her Facebook Page, her Twitter, and her Instagram.
---
Renee Engeln, www.bodyandmedia.com
Renee Engeln is a psychologist and body image researcher at Northwestern University. Dr. Engeln's research focuses on issues surrounding women's body images, with a particular emphasis on cultural practices that create or enforce the frequently contentious relationship women have with their bodies. She received her doctorate in social psychology from Loyola University Chicago in 2004 and masters in clinical psychology from Miami University in 1999. Dr. Engeln has won numerous teaching awards at both Northwestern University and Loyola University and has presented her research on fat talk, objectification, and media images of women to a variety of academic and professional groups around the U.S.
OUR FAVORITE RENEE LINKS include her website and her amazing Tedx Talk.
---
Kelly McNelis, Women For One
Founder of Women For One, a global movement of authenticity and inspiration, Kelly held a vision of women throughout the entire world having a place to create authentic dialogue and be inspired to take action in their lives. Currently the website and movement has reached more than 7 million people in over fifty countries in only its second year of existence. Kelly believes that we all have an inner voice guiding our intentions and manifestations, and she speaks entirely from that place of truth. We see Kelly as a FrontLine Voice bringing important conversations to women as they embrace their beauty, their power and their truth.
OUR FAVORITE KELLY LINKS include Kelly's BlogTalk Radio Program, The Global Sisterhood, Women For One You Tube Video and Women For One Facebook.
---
Natalie E. Illum, www.natalieillum.net
Natalie E. Illum is a performance poet, disability activist and storyteller living in Washington, DC. She is a founded board member of the mothertongue poetry series, a DC women's open mic that lasted 15 years. She has competed on the National Poetry Slam circuit since 2008, and is the 2013 Beltway Grand Slam Champion. Natalie has performed with many artists across the US, including Michelle Tea, Eileen Myles, Buddy Wakefield and Andrea Gibson. Her writing centers around disability, identity and autobiography. She recently started a position as a guest blogger with the Huffington Post. She has an MFA in creative writing from American University, and teaches workshops in a variety of venues.
OUR FAVORITE NATALIE LINKS include Why I No Longer Apologize For My Crutches, The Body Visible Performance Series, her video Poetic Justice and her Facebook Page.
---
Alyscia Cunningham, Alyscia.com
As a portrait and lifestyle photographer, Alyscia Cunningham captures the beauty of each individual who stands before her lens without the need of PhotoShop. Her appreciation of what makes us beautiful far exceeds the standards of society. We find her images brilliantly breathtaking and authentic in nature. Her ability to capture feminine beauty is unlike any other as it celebrates all its aspects from power to softness, innocence and experience and so very much more.
OUR FAVORITE ALYSCIA LINKS include Alyscia's Book, Feminine Transitions and Alyscia's Photography Blog. Find Alyscia on YouTube. 
---
Denise Jolly, www.DeniseJollySpoken.com
Denise Jolly is a Writer, Performer and Artist and Educator. She is the founder of the BE BEAUTIFUL PROJECT, former Executive Director of Seattle Youth Speaks, and Vice President of Stronghold Productions. Denise's work explores the intersections of body, class, sexuality, and gender. Her work has been published on the Huffington Post, XOJane, HERA Humanities Journal, Cosmopolitan.com and Write Bloody Publishing's Courage Anthology. Denise enjoys working with student populations in elementary through college and beyond. She likes doing great things with amazing people and being moved by art, community and how the two work together to dismantle internalized oppressions.
OUR FAVORITE DENISE LINKS include The Body Is Not An Apology, her article posted in XOJane, When I Heard About "National Fat Shaming Week," I Came Up With These 5 Radical Action Steps to Being Beautiful, and her article from the HuffingtonPost, Be Beautiful: How 30 Days Nearly Naked Changed My Life.
---
Dr. Eve Bruce, Walk In Beauty With Dr. Eve Bruce
About to return back to her practice as a plastic surgeon, Dr. Eve Bruce spent the past four years teaching shamanism, volunteering in Somaliland, traveling, as well as the Ambassador for Shared Hope International, a non-profit organization which exists to rescue and restore women and children in crisis and works to eradicate sex trafficking and other forms of slavery worldwide. For the past decade she has dedicated herself to changing the paradigm of our relationship to our Mother Earth, to our bodies and to each other. As a FrontLine Voice she brings her unique perspective on beauty in every person.
OUR FAVORITE EVE LINKS include Shaman M.D.: A Plastic Surgeon's Remarkable Journey Into the World of Shapeshifting, Shamanism: The Book of Journeys, and Dolphin Spirit G
---
Kate Fridkis, Eat The Damn Cake
A blogger and author, Kate shares her beautiful perspective of body image, weight and beauty. From her blog, "I started writing this blog because I was tired of not eating cake. I love cake. But when I lifted the fork, this monologue would start in my head. It was about my arm fat and my waist fat and the fact that if you have this particular face, as I do, then you can't really afford to gain weight. I started writing this blog because my friends seemed to have a similar speech stuck in their heads and because sometimes it seemed like most of the women I knew were wrestling with an image of the imaginary perfect woman. I was sick of her." Additionally, Kate has written a book about her pregnancy and birth of her daughter, Growing Eden and is working on a fantasy novel about a girl who saves the world.
OUR FAVORITE KATE LINKS include real women, size 12-14, Things I want to change by the time Eden notices, Things I want to change by the time Eden notices and the wound.
---
Jessica Smith, www.JessicaSmith.com
A tremendous advocate for positive body image and the recent recipient of the "Emerging Leader" for 2013 by the Austrian Government Positive Body Image Awards, Jessica Smith is a powerful voice in the conversation. Born missing her left forearm and having suffered a tragic burn accident as a toddler, Jessica has battled body image and soared above any confining definitions! Her Join The Revolution campaign is only one of her many passions as she is also is a Paralympic Athlete and has competed in the 2004 games as a swimmer for her country.
OUR FAVORITE JESSICA LINKS include Join The Revolution, Jessica's Inspiring Image Video and  Jessica's Poster Download.
---
Chrystal Bougon, Curvy Girl Lingerie
Chrystal Bougon is the owner of the second plus-size lingerie store in the nation, Curvy Girl, the award winning radio show host of "Everyone Wants to Have Better Sex," in addition to being the owner/founder of BlissConnection, an online romance store and Blogger. A favorite motto of Chrystal's that we embrace, "Sexy is not a size!"
OUR FAVORITE CHRYSTAL LINKS include Curvy Girl On Inside Edition and BlissConnection.